After the breakout success of the Star Wars Jedi: Fallen Order video game in late 2019, Lucasfilm and Respawn Entertainment are getting ready to release the sequel, Jedi: Survivor, later this month. Cameron Monaghan, the star of both games as Order 66 survivor, and Jedi Cal Kestis, is a character who has earned a lot of love from the fans that played the first video game and gathered a lot of excitement about the second game coming up.
Given the popularity of the character, the question of his jump to live-action storytelling has been lingering for a long time. Monaghan himself was asked by Entertainment Weekly earlier this year about it, and now, the magazine-turned-website redirected it to Lucasfilm President Kathleen Kennedy. At the time, Monaghan gave the classic "I would love to do it, but there is no movement on that" response.
RELATED: Jedi: Survivor's Stunning Final Gameplay Trailer Revealed at Star Wars Celebration
Whether or not we believe him, the person that actually knows whether there is a chance of that transition ever happening is the mastermind at the top. Kennedy replied the following to EW when asked:
"I've seen a lot of chatter online about that. [Laughs] It could be really interesting. It's not something that's front and center right at the moment, but what's interesting in the company that we do is that everybody across all these different lines of business, we all talk to one another. That often doesn't happen in situations like this, but because so many of the people at Lucasfilm, are used to working together, we're very transparent about what the storytelling is that's going on – whether it's in the streaming space or the movie space, or books, animation, games, whatever it is. Eventually, it'll be some kind of immersive entertainment."
That is an executive (a.k.a. politician) response if we've ever seen one, but the truth is that there is probably more fiction than truth to Lucasfilm actively discussing any live-action project with Cal. It would be possible that he showed up in one of the upcoming Disney Plus series, but the truth is that this only complicates matters.
COULD CAL KESTIS EVENTUALLY APPEAR IN LIVE-ACTION STAR WARS MEDIA?
There were rumors last summer about Lucasfilm having signed Cameron Monaghan for his own solo project on Disney Plus, initiated by Kristian Harloff on his YouTube channel. There hasn't been any development on that, and it's possible that wires may have been crossed and that perhaps this was simply an additional item added to Monaghan's contract for a potential third video game, in that it's not guaranteed but if it were explored, Lucasfilm would have to call Monaghan to star.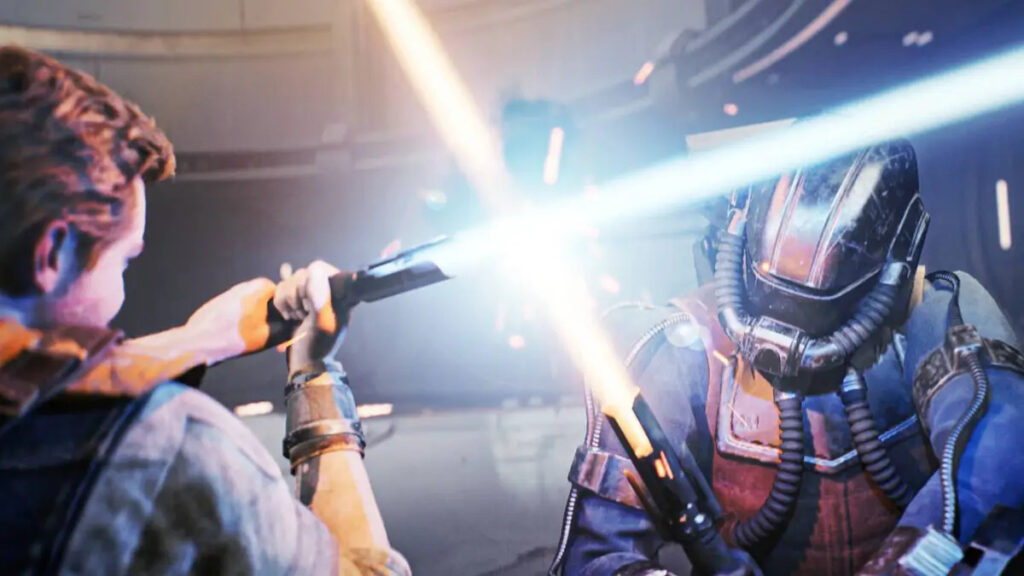 There are currently a couple of interesting ideas where Cal Kestis could potentially show up, but the truth is that neither one is very solid. The first and obvious one is Andor, as it's a series set in a similar time period as the Jedi games. However, this immediately smells wrong, as it would severely deviate from the political, spy-thriller that the first season was and instead turn this masterful and intriguing show into a cameo fest. Since Tony Gilroy continues to be at the helm for Season 2, there seems to be little-to-no chance of this happening.
At the same time, Gilroy did tease last year that Season 2 would be dealing with a "legacy character." Whatever this means, we don't know yet, but as the plot of the series evolves into the formation of the Rebel Alliance, it could actually make sense for Lucasfilm to push Cal into the narrative. Moreover, Gilroy has been very open in his collaboration with Pablo Hidalgo and the story group, and if there is someone who could make this work, it's him. We will give this a 0.5% chance of happening.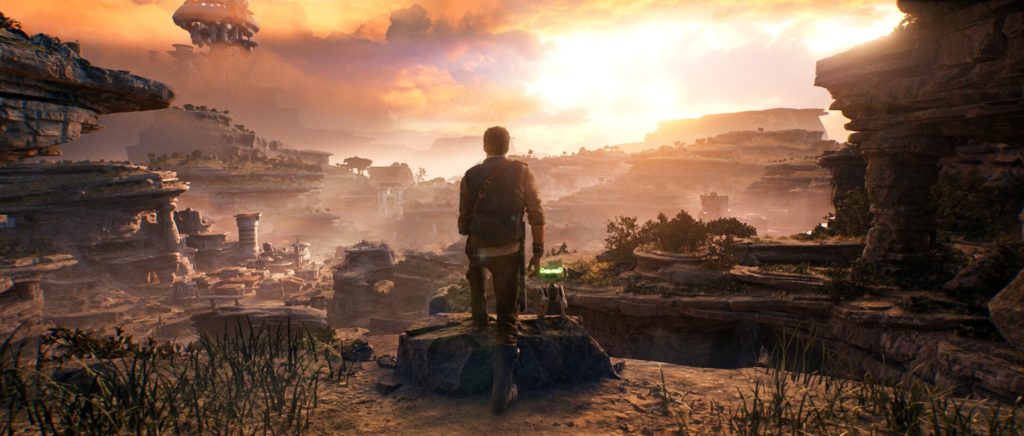 The second option is Ahsoka. There are, however, some major flaws with this theory. First, the series has a lot to deal with, setting up the foundation for Grand Admiral Thrawn as the main antagonist of the MandoVerse, acting as a sequel to Star Wars Rebels, setting up new bad guys played by Ivanna Sakhno and Ray Stevenson, and most importantly, act as an Ahsoka-centric story.
And yet, with a trailer that has been flashing so many lightsabers, what if Ahsoka has been in contact with other Order 66 survivors over the years and calls in a favor from Cal Kestis? A third possibility, related to this one, is that Jude Law is playing Cal Kestis in the upcoming Skeleton Crew. It was revealed at Star Wars Celebration that he would be playing a Force-sensitive character, and the age range seems to match up with Law's character. In fact, even his look could work as an older Cal.
RELATED: STAR WARS JEDI SURVIVOR ADDS FAST TRAVEL AND RIDEABLE MOUNTS TO ADDRESS PREVIOUS NAVIGATION PROBLEMS
All in all, there are two major flaws with the idea of Cal Kestis showing up in any of the upcoming shows. The first is that he would be completely shoe-horned in and would be introduced as pure fan service, not in favor of the story being told in each one of them. To come up with these theories, we had to introduce Cal into each story, and not arrive at Cal Kestis by starting with each show's premise.
The second, and perhaps most important flaw, is that all of them take place after the events of Jedi: Survivor, meaning it would spoil a potential third game whenever Respawn gets around to doing it (they might already be at it, for all we know). Star Wars Jedi: Survivor arrives on April 28 for PlayStation 5, Xbox Series X/S, and Windows PC.
What do you think about this? Do you believe we will be seeing Cameron Monaghan as Cal Kestis any time soon in live-action? Let us know your thoughts on our social media!
KEEP READING: Star Wars Jedi Survivor Adds Fast Travel and Rideable Mounts To Address Previous Navigation Problems
SOURCE: Entertainment Weekly