Hasbro's Power Rangers Lightning Collection continues to amaze fans with the newest reveals from the Hasbro Pulse April 17th Fanstream event. During this event we got the first look at Wave 15 for the line, releasing in October for $24.99 per figure.
Previously The Illuminerdi reported on the contents of this lineup of figures but now they have been confirmed by Hasbro themselves and are now available for pre-order at most major retailers.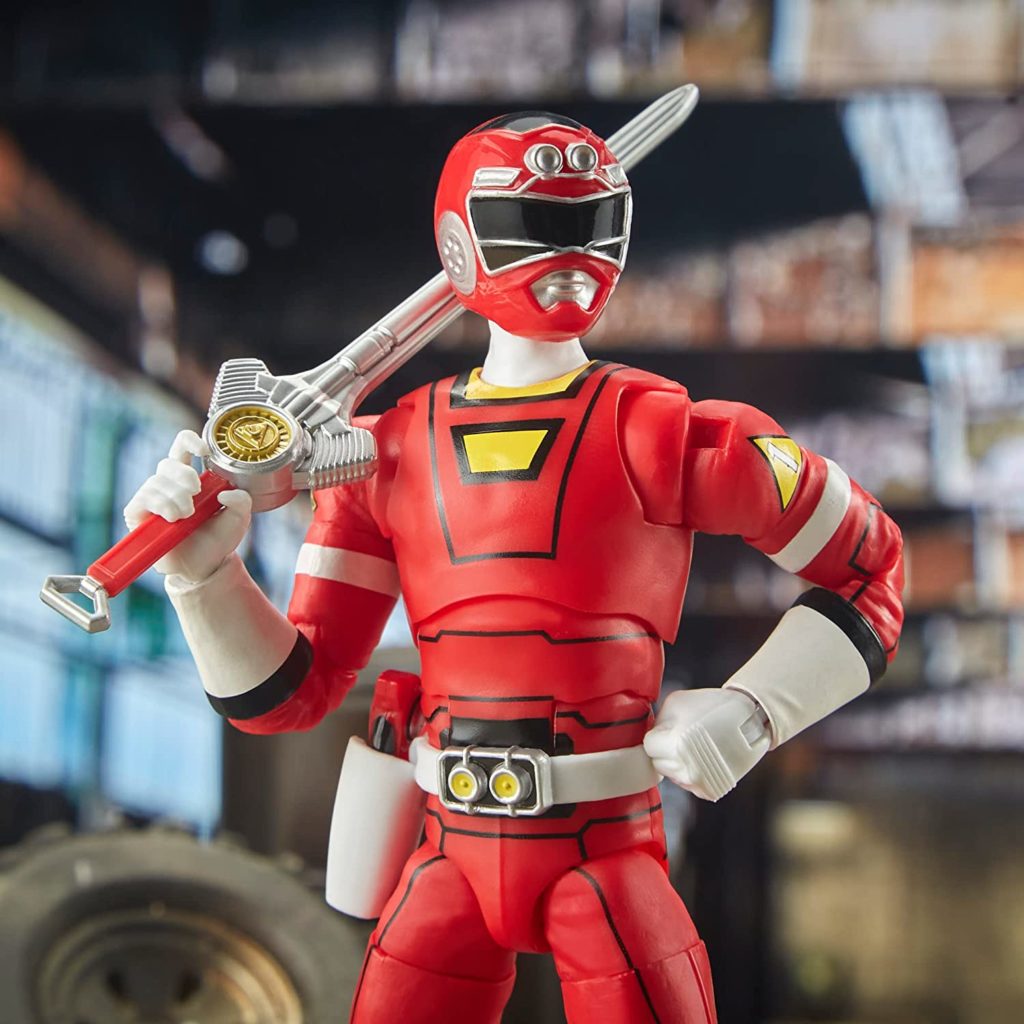 First up in this group is the second user of the Turbo Red Ranger powers, TJ! Following this character's previous two releases as the In Space Blue Ranger this figure sees TJ's original Ranger suit brought to life. Included are all of the weapons to be expected from the Turbo Blade to the Turbo Lightning Sword and the Auto Blaster.
Of course, there is also a swappable head sculpt for TJ, swappable hands, and an optional effect piece just as Lightning Collection figures are expected to have. This release has been highly anticipated by many fans as TJ is not only a massive fan favorite but this release gets shelf displays one step closer to being able to recreate the iconic meeting of 10 Red Rangers from the classic Wild Force episode: Forever Red.
RELATED: DETAILS ON UPCOMING POWER RANGERS LIGHTNING COLLECTION 2023 RELEASES
For fans of Tommy Oliver this release also doubles as one for him, completing the main group of Rangers Dr. Oliver was in the series, while this version is meant to be TJ it's possible to take a Tommy head from previous releases in order to have both represented in your collection. Besides, Hasbro will likely make a Tommy version later on down the line anyway so it's nice to see TJ get his time to shine here.
The rest of the Wave 15 lineup includes two brand new seasons being added into the Lightning Collection. Kicking off the first brand new team for the line is 2000's Power Rangers Lightspeed Rescue with the Blue Ranger: Chad Lee. Chad includes both versions of the Rescue Blaster, and the typical blast effects and swappable hands. Chad's likeness features a little smirk, making it fit the character very well. WIth Lightspeed now being started many fans are hoping to see other popular Rangers from this season such as Carter and Ryan now have the chance to hopefully be in the pipeline going forward.
RELATED: NEW POWER RANGERS LIGHTNING COLLECTION YELLOW RANGER FIGURES REVEALED BY HASBRO AHEAD OF 30TH ANNIVERSARY
Finally the next figure in Wave 15 is the first member of the fan favorite team from 2009's Power Rangers RPM to join the line. Summer Landsdown, the Yellow Ranger, appears in the line with both versions of her Nitro Blaster and a blast effect to go with the sword mode of this Ranger Operator Series sidearm. As with any of the Disney Era Seasons, RPM, and Summer herself, have been longtime requests for fans to see get releases so to see the team get started so well is nice to see.
Only unfornatue thing is that this release does not include her signature Zip Charger weapon that she is known to have, and with her missing this and Chad missing the Lightspeed V-Lancers it looks like third party 3D printed accessories makers still have some work coming there way for fans who want those accessories.
Currently, the last exclusive figure, which should actually be GameStop Exclusive, that has not been revealed officially by Hasbro but has been released internationally is the Turbo Invisible Phantom Ranger. This figure actually went up in stock on Hasbro Pulse UK and EU this past Monday but still has no official release, hopefully fans will see that soon and not have to wait as long as they did for these new Yellow releases to be shown off.
All three of these announced figures of Wave 15 are available on Entertainment Earth:
Use Promo Code "theill" for 10% off in-stock items
Free Shipping on orders $50+ with "FREESHIP59"
What do you think of the latest news for the Lightning Collection? Which Helmets would you like to see Hasbro make next? Let us know on social media! Also, be sure to follow The Illuminerdi on social media to be notified of more Power Rangers news and updates in the future!
KEEP READING: WHAT BOOM STUDIOS FIGURES COULD BE NEXT FOR THE STUNNING POWER RANGERS LIGHTNING COLLECTION IN 2023?