The first wave of reactions to the upcoming Guardians of the Galaxy Vol. 3 are in, a few days ahead of the world premiere, and they are extremely strong. People who saw it early are describing it as the "best Marvel movie since Endgame" and a heartbreaking final installment. We will go through some of them below, but beware that this is not exactly rare for Marvel. Early reactions prior to the review embargo are usually very strong, even for movies that later don't perform as well with Rotten Tomatoes, so take it cautiously for now.
The film, which opens on May 5, will have its world premiere in Los Angeles this Thursday, April 27. The review embargo will drop the following morning, a few days before Marvel usually lifts it (typically they do it on the Tuesday before the movie opens), hinting that they are quite confident in what they are going to say. Social media reactions before the world premiere are also a very good sign of the studio's confidence in the film.
RELATED: Guardians of the Galaxy Vol. 3's New Trailer Sets Up One Last Heartbreaking Cosmic Adventure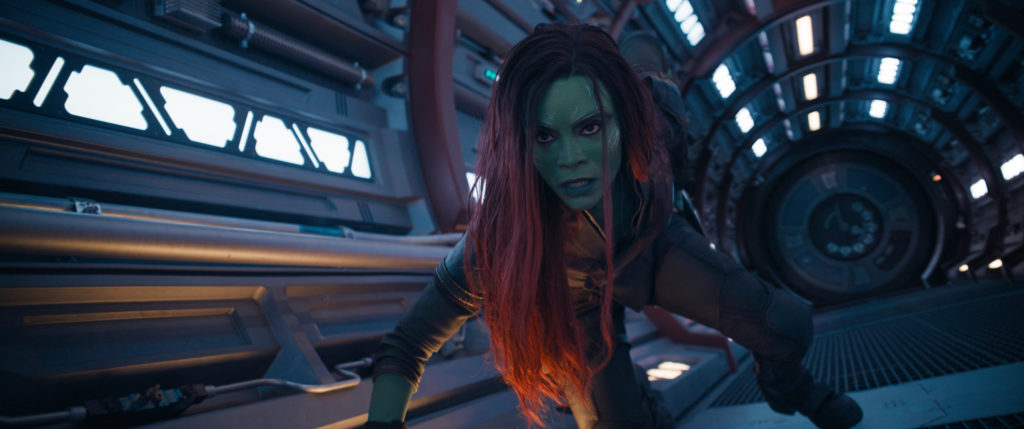 Guardians of the Galaxy Vol. 3 — What the early reactions are saying
Many of the reactions have been coming from international members of the press. Markus Trutt, from FilmStarts.de, tweeted out:
Despite the humor, [Guardians of the Galaxy Vol. 3] is probably the saddest & darkest MCU movie & a wonderfully round conclusion of Gunn's trilogy, where everyone gets their big moment in the fight against a mean-spirited (but rather flat) villain. Get those tissues ready!
El Español's Valentina Morillo posted the following on Twitter:
[Guardians of the Galaxy Vol. 3] has spectacular action set pieces, is funny, entertaining and emotional. It's a perfect and beautiful closure for its characters and the saga. And it's the best Marvel movie since Endgame (and top 3 overall).
Another writer for a Spanish site, Jesús Agudo from ECartelera, said:
I went into [Guardians of the Galaxy Vol. 3] with a preconceived idea and James Gunn has managed to surprise me for the better. It's darker and even has a touch of horror, but it's still a lot of fun and a lot of personality. Rocket and Nebula stand out in a very worthy farewell.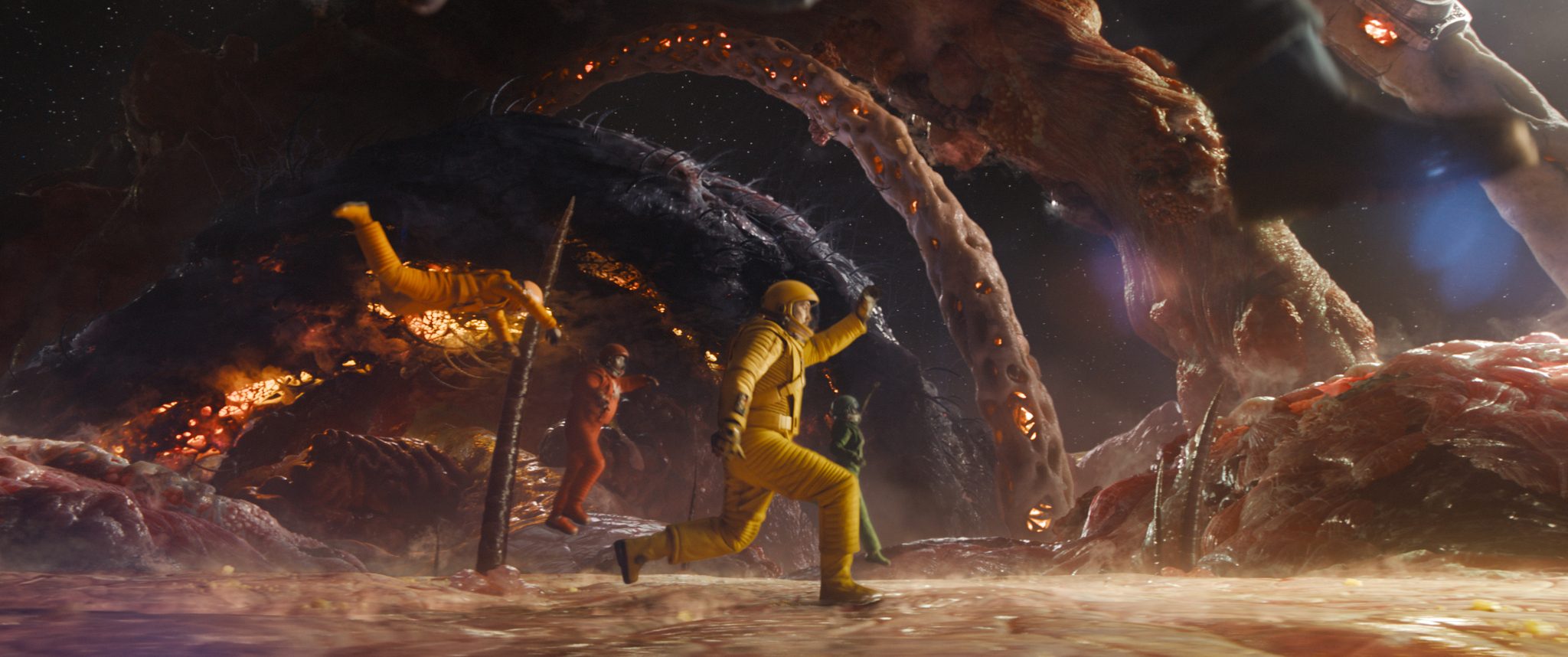 Rory Cashin from JOE.ie posted the following on social media after seeing the film:
Can confirm that I shed a tear during [Guardians of the Galaxy Vol. 3]. And that I would very happily watch an Adam Warlock solo movie. Full review (and interviews with the cast) coming very soon.
Mohamed Mir, from ComicSystems, said this:
Guardians of the Galaxy 3 is my favorite of the trilogy. Promo + humor mastered, each character shines in solo to evolve as a team, the cameos of James Gunn's buddies are funny and only "hitch" Adam Warlock, but it's his 1st movie. In short, best Marvel since 4/5 movies [ago].
Cinemanía's Janire Zurbano posted the following:
[Guardians of the Galaxy Vol. 3] is hilarious, tremendously emotional and the most well-rounded film of the saga. James Gunn's films are the happy place to return to in the MCU and Volume 3 is the perfect, hope-filled culmination for Marvel's most heartfelt heroes.
RELATED: Guardians of the Galaxy Vol. 3's Long Runtime Revealed
Alexander Kardelo, of Moviezine, said:
[Guardians of the Galaxy Vol. 3] is, more than ever, Star Wars as a stoner comedy. Lovable weirdos, big Marvel action and goofy jokes. But nothing can prepare you for all the emotions. Rocket Raccoon's origin story is beautiful and heart-wrenching.
Emil Franchi tweeted out:
After seeing it twice I can safely say [Guardians of the Galaxy Vol. 3] completes the perfect MCU trilogy. It's heartbreaking and hilarious and I've loved this team from the first ooga shaka. A blast for 10 years
Ian Sandwell, from Digital Spy, also joined the party, saying:
Guardians of the Galaxy Vol 3 is a brilliant end to a brilliant trilogy. It's very funny, emotional and everybody gets their stand-out moment. Will Poulter's Warlock is a terrific addition, yet the focus is rightly on telling a satisfying end for the Guardians. Gonna miss them.
What to expect from Guardians of the Galaxy Vol. 3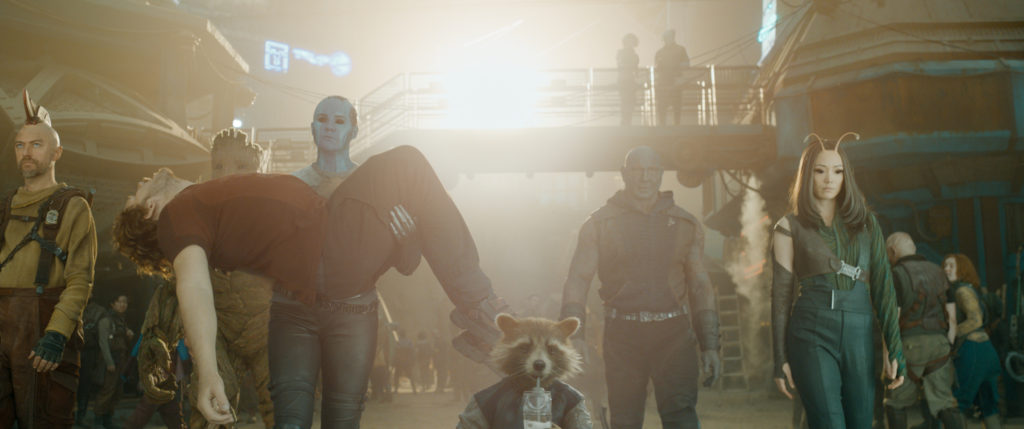 From all of the above, and others that can be found on social media by going through the hashtag #GuardiansOfTheGalaxy3, confirm what James Gunn and the entire marketing machine have been teasing for months — we shouldn't expect everyone to make it out alive. We know that Vol. 3 will be a more Rocket-focused story than the previous two installments, and that the main antagonist has a personal connection to him.
He is the High Evolutionary, played by Chukwudi Iwuji (Peacemaker), but we know little else about him. In fact, we don't really know what the film is about yet. The official synopsis doesn't help much either:
RELATED: Guardians of the Galaxy 3's James Gunn Explains "Emotional" Next Chapter and New Still Reveal
In Marvel Studios' Guardians of the Galaxy Vol. 3 our beloved band of misfits are settling into life on Knowhere. But it isn't long before their lives are upended by the echoes of Rocket's turbulent past. Peter Quill, still reeling from the loss of Gamora, must rally his team around him on a dangerous mission to save Rocket's life—a mission that, if not completed successfully, could quite possibly lead to the end of the Guardians as we know them.
Will Poulter joins the threequel as Adam Warlock, a character that was teased in the post-credits scene of the second film, and who, according to some of the replies to the reactions above, has a larger screentime than the trailers hinted at. (One of the people that saw it even says he has his own arc.) Besides him, the cast includes Chris Pratt, Zoe Saldaña, Dave Bautista, Karen Gillan, Pom Klementieff, Vin Diesel as Groot, Bradley Cooper as Rocket, Sean Gunn, Chukwudi Iwuji, and Maria Bakalova.
James Gunn wrote and directed the film, which will be his final hurrah for Marvel Studios. Guardians of the Galaxy Volume 3 premieres on May 5, 2023, exclusively in theaters.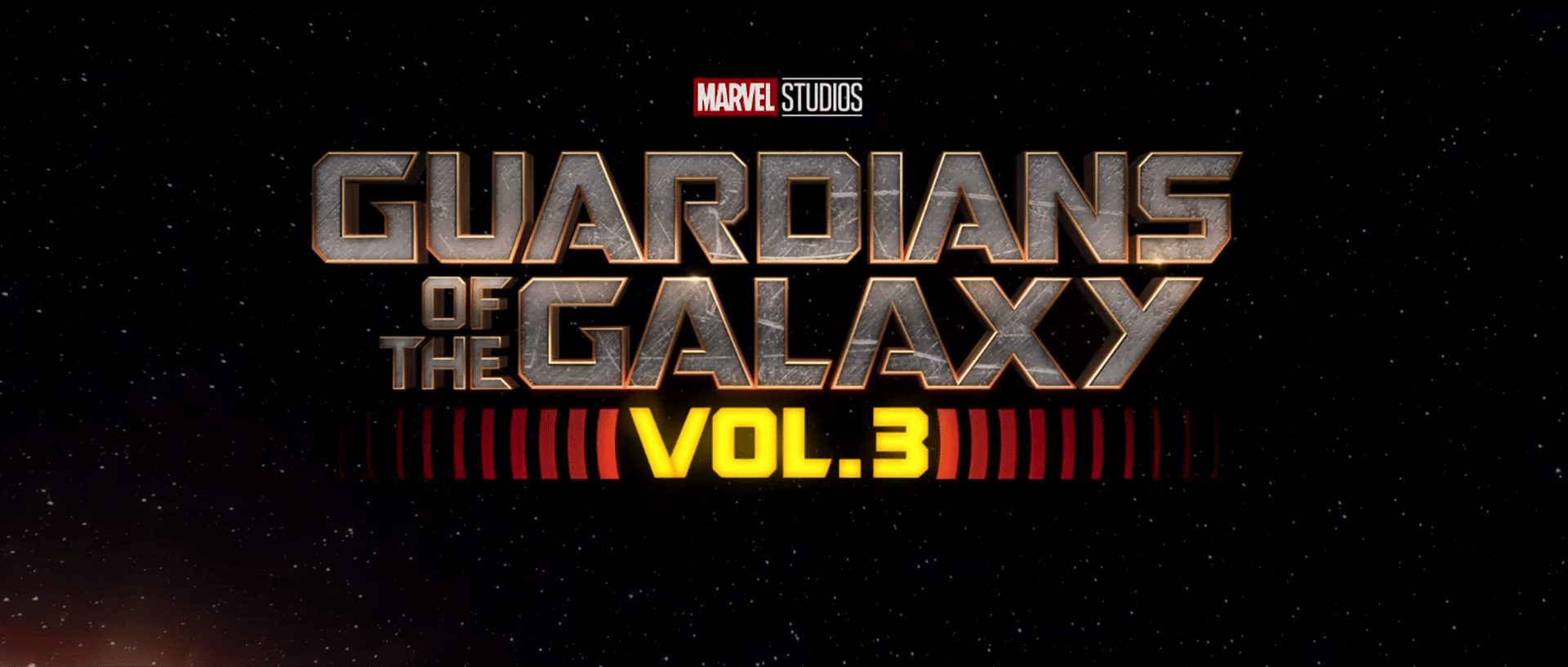 What do you make of all of these reactions? Are you more excited about the film, or are you a bit apprehensive after Ant-Man and the Wasp: Quantumania and some of the behind-the-scenes shenanigans happening at Marvel Studios over these couple of months? Who do you think is not gonna make it out alive? Let us know on our social media, and stay tuned for our review of the film in the next few days!
KEEP READING: Guardians of the Galaxy Vol 3 To Open 2 Days Early in the U.K. Due To King Charles' Coronation