After the presentation at CinemaCon and the teaser trailer yesterday, WB Pictures has debuted the official trailer for Dune: Part Two. The sequel of Denis Villeneuve's Academy Award-Winning adaptation of Frank Herbert's novel is scheduled to release exclusively in theaters on November 3, 2023. The new film boasts an all-star international cast,  including returning stars Timothée Chalamet, Zendaya, Rebecca Ferguson, Josh Brolin, and Dave Bautista, as well as new additions Austin Butler, Florence Pugh, Christopher Walken, Stephen McKinley Henderson, Léa Seydoux, Stellan Skarsgård, Charlotte Rampling, and Javier Bardem.
Dune: Part Two Official Trailer
RELATED: Gran Turismo Releases New Sensational Trailer and Poster
Dune: Part Two continues right where the previous film left off, and we'll see the story of Paul Atreides, played by the incredibly talented Timothée Chalamet, continue to unfold as he seeks revenge against those who destroyed his family. He'll be joined by his love interest Chani and the Fremen, and they'll work together to prevent a catastrophic future that only Paul can see.
The talent involved in this film is off the charts. Not only is Denis Villeneuve back as director and co-writer, but he's joined by an amazing team of producers, including Mary Parent, Cale Boyter, Tanya Lapointe, and Patrick McCormick. The film is also executive produced by a group of heavy hitters, such as Josh Grode, Herbert W. Gains, Jon Spaihts, Thomas Tull, Brian Herbert, Byron Merritt, and Kim Herbert, with Kevin J. Anderson serving as a creative consultant.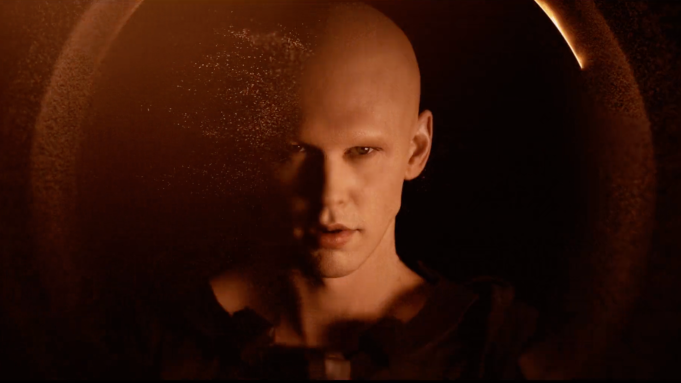 Villeneuve has reunited with his incredible Dune team, including the Oscar-winning director of photography Greig Fraser, the Oscar-winning production designer Patrice Vermette, the Oscar-winning editor Joe Walker, the Oscar-winning visual effects supervisor Paul Lambert, and the Oscar-nominated costume designer Jacqueline West. And to top it off, the film will feature a score by the legendary composer Hans Zimmer.
RELATED: The Flash Drops Breathtaking New Trailer and Poster
In addition to the top-tier talent in front of, behind, and around the camera, Dune: Part Two boasts incredible filming locations – Budapest, Abu Dhabi, Jordan, and Italy. Fans of the franchise are in for a visually stunning adventure that will take them even deeper into the rich mythology of the Dune universe. Assuming Rona stays quelled, Dune: Part Two can be the runaway success it was always poised to be. The first film is said to re-release in theaters ahead of Part Two, for fans to experience it in all its grandeur as well as build anticipation.
Dune: Part Two is set to be released worldwide on November 3, 2023.
About Dune: Part Two
Release Date: November 3, 2023, exclusively in theaters
Director: Denis Villeneuve
Screenplay: Denis Villeneuve, Jon Spaihts
Music composed by: Hans Zimmer
Cinematography: Greig Fraser
Producers: Denis Villeneuve, Mary Parent, Cale Boyter, Joseph M. Caracciolo Jr.
Cast: Timothée Chalamet, Zendaya, Rebecca Ferguson, Josh Brolin, Austi nButler, Florence Pugh, Dave Bautista, Christopher Walken, Stephen McKinley Henderson, Léa Seydoux, Stellan Skarsgård, Charlotte Rampling, Javier Bardem
Synopsis
The saga continues as award-winning filmmaker Denis Villeneuve embarks on "Dune: Part Two," the next chapter of Frank Herbert's celebrated novel Dune, with an expanded all-star international ensemble cast. The film, from Warner Bros. Pictures and Legendary Pictures, is the highly anticipated follow-up to 2021's six-time Academy Award-winning "Dune."
Are you excited about Dune: Part Two? What did you think of the official trailer for the film? Will you be watching the rerelease of the first film in theaters prior to the sequel or just watching it again MAX? Let us know your thoughts on social media!
Source: WB Pictures
KEEP READING: Warrior Season 3 Sets Badass Debut for June 29 on MAX