Bandai Namco Europe has dropped the latest DLC pack for Dragon Ball Xenoverse 2 with the Heroes of Justice Pack 2. With the new DLC, gamers can now enjoy new content for the game based on the wildly popular global hit feature, Dragon Ball Super: Super Hero.
Bandai Namco Europe also dropped a new launch trailer for the Heroes of Justice Pack 2's release, which you can check out below:
RELATED: Season 2 of DRAGON BALL: THE BREAKERS is Available Now!
HEROES OF JUSTICE PACK 2 BRINGS DRAGON BALL SUPER: SUPER HERO CHARACTERS TO DRAGON BALL XENOVERSE 2
With the new DLC expansion, players will now have access to more playable characters, new quests, and various other features. The new characters with the DLC include Beast form Gohan, Orange Piccolo, and Piccolo with his Power Awakening form. Two extra missions are also featured in the new expansion.
The expansion also features four additional in-game parallel quests, two extra missions, seven additional skills, five new costumes and accessories, a new gameplay stage, five new super souls, and also new loading screen illustrations. Some of the new DLC costumes include Dr. Hedo's superhero suit, Beast Gohan's wig, and the Red Ribbon Soldier 94 clothes. So players can now wear a fun Red Ribbon cosplay disguise.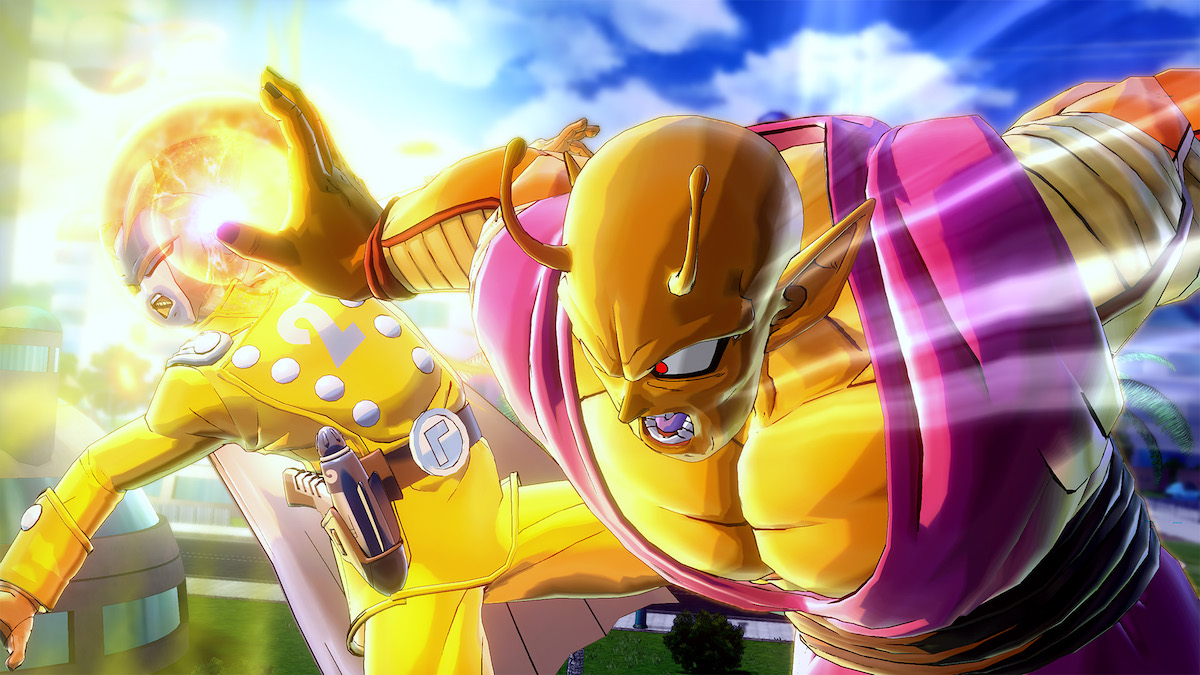 Bandai Namco has also confirmed that both console game titles for the franchise, Xenoverse 2 and Dragon Ball FighterZ, have surpassed shipments of more than 10 million copies worldwide. That means both games have set new sales records for Dragon Ball console video games.
In celebration of the milestone, Bandai Namco Europe is releasing a special aid quest and a login campaign for Dragon Ball Xenoverse 2. Meanwhile, Dragon Ball FighterZ will receive a new ranked match challenge that will offer players access to the game's DLC characters for free for a limited time and at select intervals. This promotion will run from May 9 to June 22.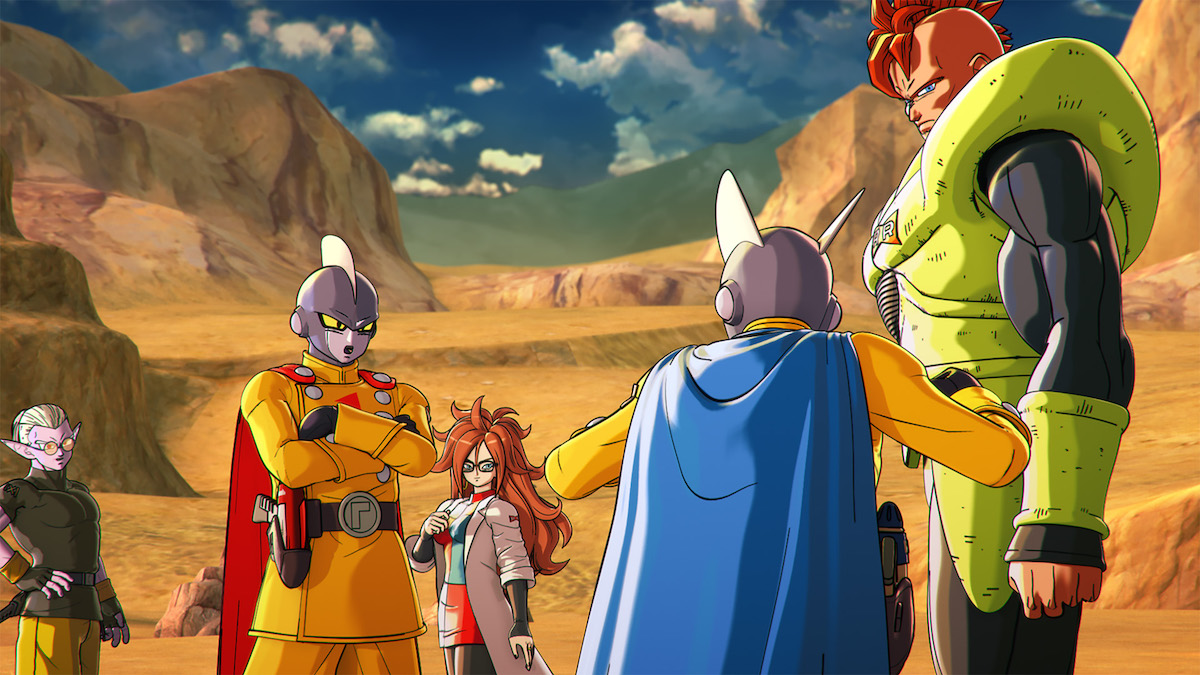 Dragon Ball Super: Super Hero was a smash hit, both at the box office and performing well with critics (93% on Rotten Tomatoes). The film opened at No. 1 at the box office in the United States last year, and it went on to make $86 million worldwide. The film even outgrossed Dragon Ball Super: Broly in North America at $38 million compared to $30 million for Broly.
With that in mind, it's great to see Bandai Namo bringing more of the Dragon Ball Super: Super Hero costumes, characters, and storylines over into Xenoverse 2. Dragon Ball Super: Super Hero also did a great job giving the spotlight back to characters such as Gohan and Piccolo, rather than focusing on Goku and Vegeta again.
RELATED: Dragon Ball Games Battle Hour 2023 Reveal Event Date
So, it was a nice change of pace, and it's also nice to see their big moments represented in Xenoverse 2. With the new Heroes of Justice expansion, it also looks like players can recreate some of their favorite moments from the latest movie and unlock Orange Piccolo and Gohan in his Beast form.
Dragon Ball Xenoverse 2 is currently available on PlayStation 4, Xbox One, Nintendo Switch, and Windows PC. The game is also compatible with PlayStation 5 and Xbox Series X/S.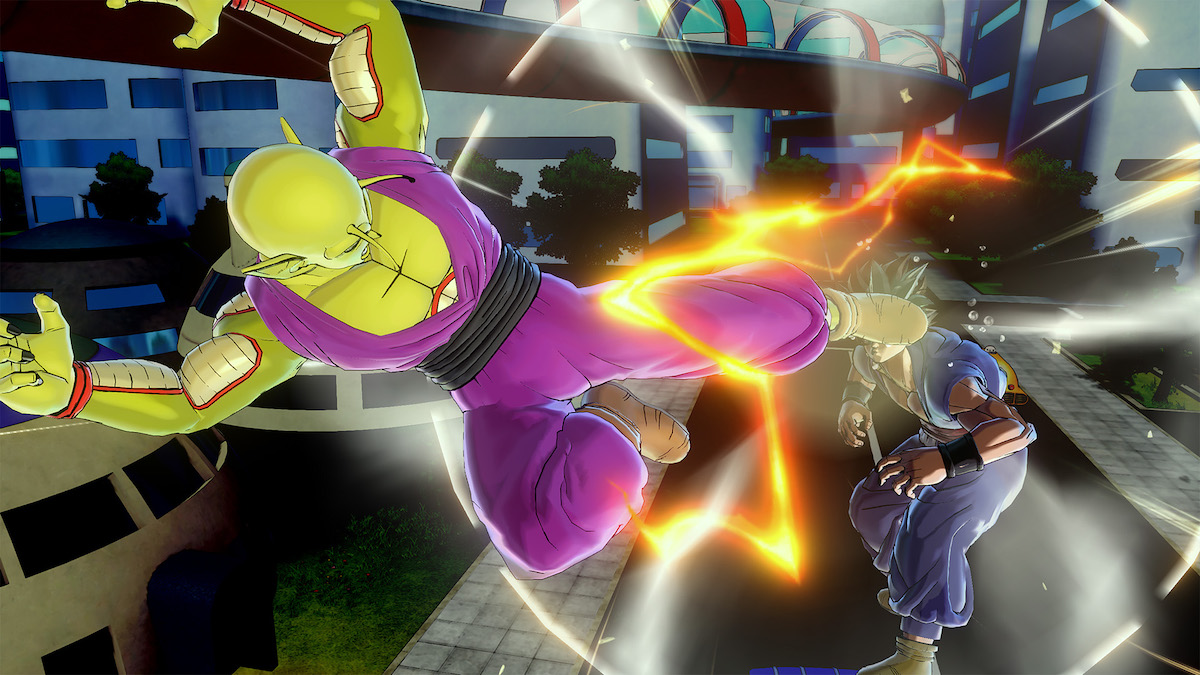 About Dragon Ball Xenoverse 2
Release Date: October 8, 2016
Platforms: PC, PS4, Xbox One, Nintendo Switch (PS5 and Xbox Series X/S Compatible)
Genre: RPG
Developer: Dimps
Publisher: Bandai Namco Entertainment
ESRB: T
Synopsis: Developed to fully utilize the power of current generation gaming consoles and PCs, Dragon Ball Xenoverse 2 builds upon the highly popular Dragon Ball Xenoverse with enhanced graphics that will further immerse players into the largest and most detailed Dragon Ball world ever developed.
What do you think of the news? Are you excited to check out the Hero of Justice Pack 2 DLC for Dragon Ball Xenoverse 2? Let us know what you think about the news on The Illuminerdi's social media.
SOURCE: Bandai Namco Entertainment Europe
KEEP READING: Dragon Ball Super: Super Hero Hall H and Your Chance To Cop The Awesome Bandai Namco SDCC 2022 Exclusives