Of all the members of the cast of the upcoming live-action remake of The Little Mermaid, perhaps the one that has been talked about the least is Jonah Hauer-King as Prince Eric. Of course, reviews haven't dropped yet, and while the world premiere for the film has already taken place, we don't really have an idea of how good the movie is beyond a bunch of tweets that were posted right after the event (and which are usually very unreliable in terms of the global reception of the film; we'll have to wait for the full reviews for that).
During the press conference for the film, the actor was asked by moderator Michelle Turner about his experience being a Disney Prince:
RELATED: The Little Mermaid – Jacob Tremblay Reveals His Process For Embodying a Fan Favorite Character of a Movie Released Before He Was Born
To be honest, but I don't know if I'm ready for it to be honest. Noma [Dumezweni, who plays Queen Selina] keeps coming to me and going, "Are you okay? Are you ready? Is this alright?" She looks after me like my mom. She is so good to me. Thank you for that, because the whole way through filming she just put an arm around me literally and metaphorically, and was so good to me. So. Thank you. I love you.

But yeah, it's a great privilege. It's a huge honor but I think what's special about this is, it's all I don't know. The whole story. The whole film feels very grounded in reality, so the Disney Prince and the Disney Princess aspect is amazing, and it's fun and exciting. But I think watching it last night made me realize that for all of us, even though we're living in this fantasy space, it just feels really connected to the world and to the real world. And the themes feel connected to the real world. And now, so yeah. But who knows? I mean being a Disney Prince, it's weird, isn't it? It's weird.
A History of Disney Princes in Live-action Before The Little Mermaid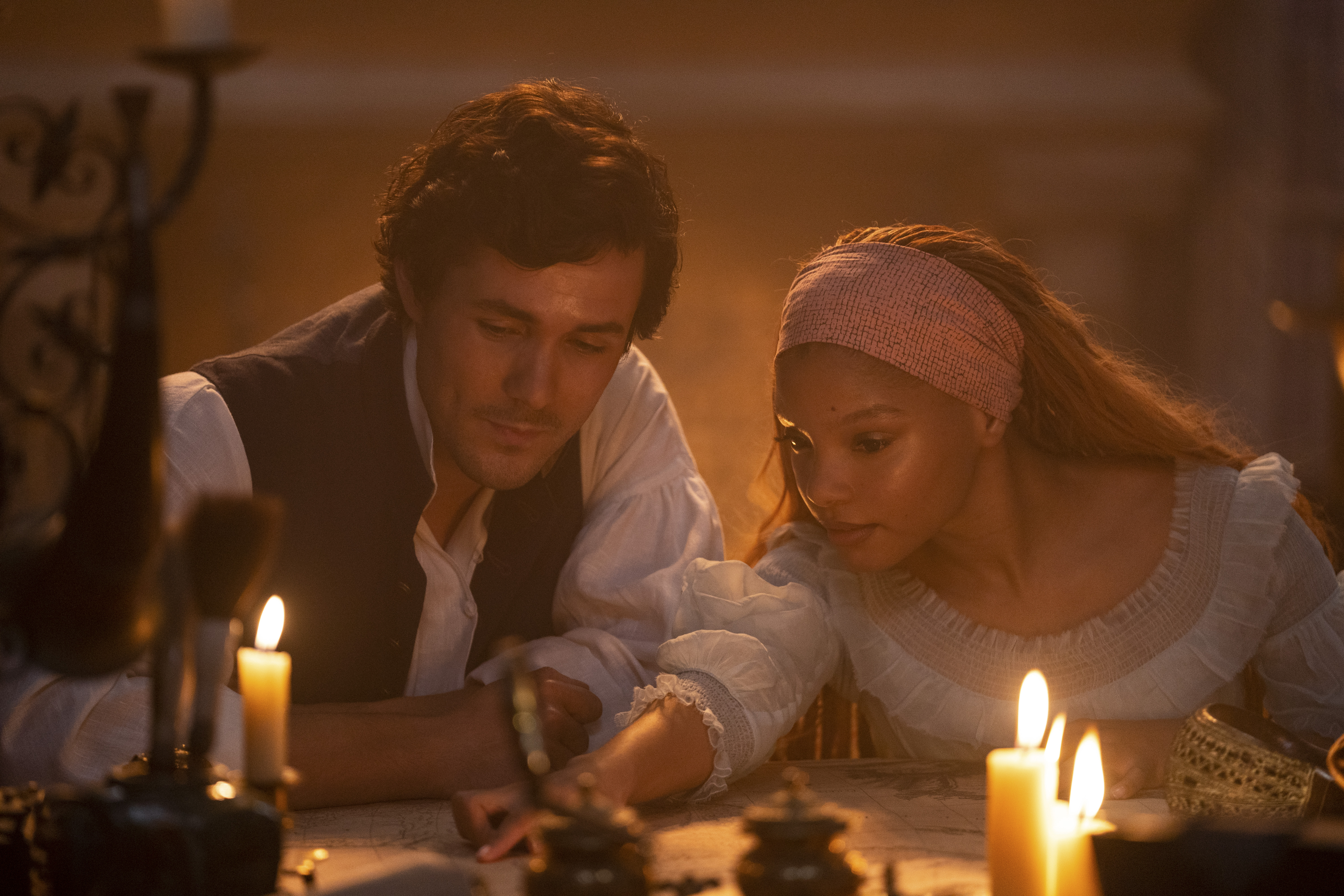 The truth is that Hauer-King is joining quite an exclusive club with his turn as Eric, that of live-action Disney Princes. We had Prince Phillip (Brenton Thwaites) in 2014's Maleficent, and later, the iconic Prince Charming, played in 2015's Cinderella by Richard Madden. In 2017, Dan Stevens played The Beast from The Beauty and the Beast in performance capture, and then Mena Massoud playing Aladdin in the billion-dollar Guy Ritchie-directed live-action remake.
It will be quite interesting to see how the new film performs, especially considering the box office successes it's had before it. Aside from Mulan, which was moved to Disney Plus back in late summer 2020 and never saw a theatrical release, every live-action remake of an animated feature from the Disney Renaissance era (the late 80s-90s) has cracked a billion dollars at the worldwide box office.
RELATED: Beetlejuice 2 With Jenna Ortega and Michael Keaton Begins Filming This Week Ahead of September 2024 Release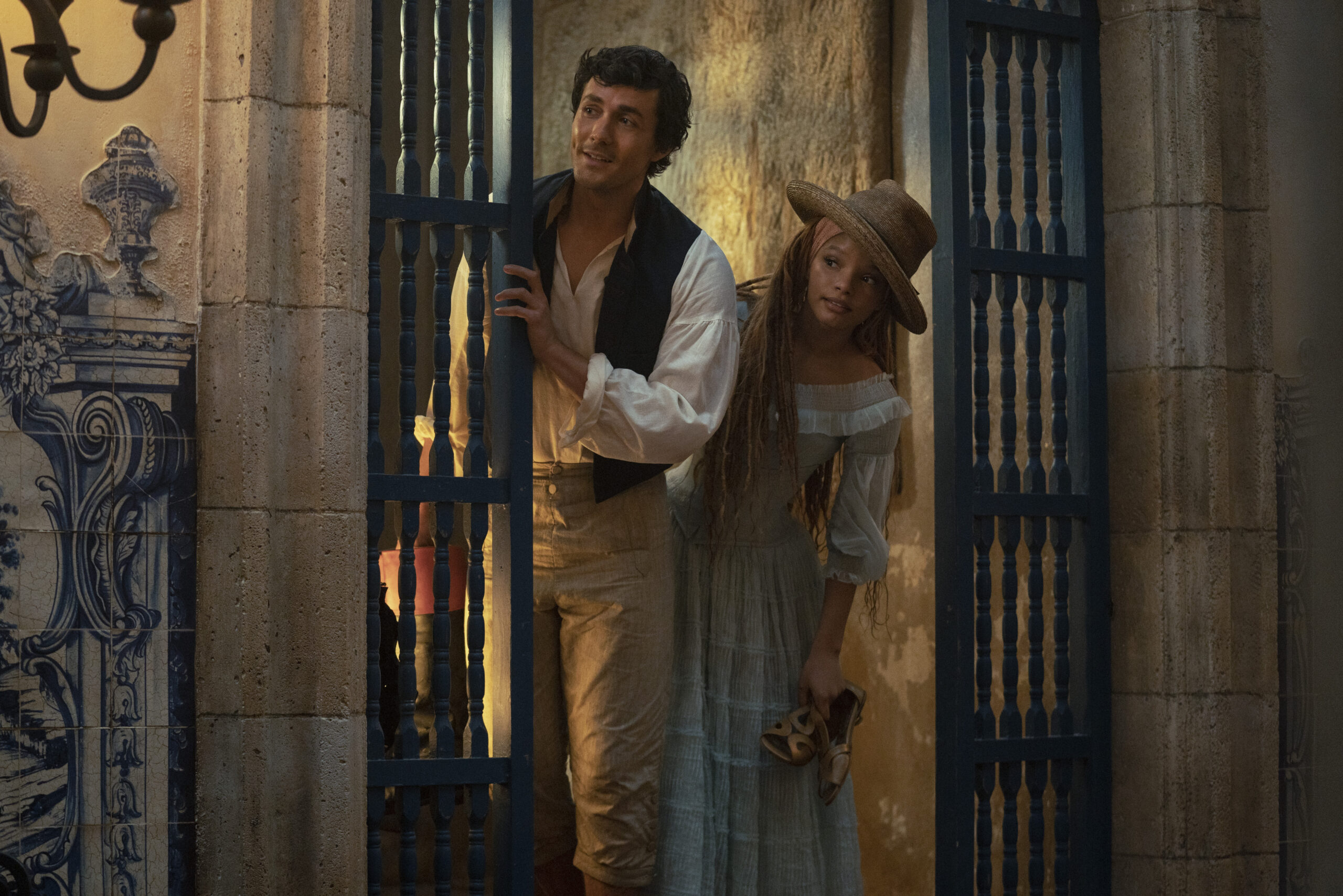 The Little Mermaid has a shot, but it has a lot of competition around it. It opens on May 26, a week after Fast X speeds into theaters worldwide, and that is going to eat a big chunk of the international box office, which The Little Mermaid desperately needs to cross that billion-dollar line. The week after, Spider-Man: Across the Spider-Verse swings in, and even though that could also appeal to families, it's more skewed toward adults, so it's kinda hard to tell at this point.
For now, we only know that The Little Mermaid is projected to open to around $110M, which would surpass Aladdin's opening on that same date four years ago, a film that later had tremendous legs. The same could be true for The Little Mermaid and family-friendly films, especially as June is filled with young adult-oriented programming like The Flash, Transformers: Rise of the Beasts, and Across the Spider-Verse. Pixar's Elemental is opening mid-June as well, but that film's marketing has been lackluster at best.
What do you think The Little Mermaid is gonna do at the box office? Are you excited to see Jonah Hauer-King as Prince Eric in the film? What element of the new iteration of the story are you most excited to see? Let us know on our social media, and stay tuned for more out of the Little Mermaid press conference!
KEEP READING: The Little Mermaid – Javier Bardem Was Amazed By Halle Bailey; 2 New Clips From Musical Numbers Revealed