The heroes of Spider-Man: Across the Spider-Verse are coming in the sixth-scale collectible figure format from Hot Toys. This week, Hot Toys revealed that they are showcasing new sixth-scale figures based on the spider heroes from the upcoming highly anticipated sequel, and they are screen-accurate figures.
You can check out the first look at the new collectibles below:
HOT TOYS REVEALS SIXTH-SCALE FIGURES FOR SPIDER-MAN: ACROSS THE SPIDER-VERSE
Hot Toys noted in their Spider-Verse announcement, "Summer is approaching and so is the release of the Spider-Man: Across the Spider-Verse. Hot Toys is making a stop in Hong Kong to showcase the latest creations based on this highly-anticipated animated movie, including the screen-accurate figures. Team up with us to sneak through the Spider-Verse!"
RELATED: Spider-Man: Across The Spider-Verse: Spectacular Spider-Man Confirmed For The 2nd Spider-Verse Epic
It looks like the first batch of Spider-Verse figures from Hot Toys will include Spider-Man (Miles Morales), Spider-Man 2099 (Miguel O'Hara), and Spider-Woman (Gwen Stacy, more popularly known as Spider-Gwen).
Hot Toys previously made a sixth-scale figure of Miles Morales based on Spider-Man: Into the Spider-Verse, so it's nice to see that they are expanding the sixth-scale figures for the franchise with the upcoming sequel. The new figures look like they jumped right out of the film and appear perfectly accurate to their animated character models.
One thing to note is that the Miles and Gwen figures look to still have outer body suits for their costumes. However, the Spidey 2099 figure looks to be molded plastic figure without some type of cloth or fabric outer costume, as he has exposed shoulder and elbow joints and a mid-torso body swivel joint.
As of now, there are no pre-order and pricing details on these yet. However, the Hot Toys figure version of Miles Morales from the first movie is priced at $267 at Sideshow. So that will give a likely idea of the price range, at least for Gwen and Miles. The Spidey 2099 figure looks like he will be fairly big and tall in height, so he will probably cost a little bit more.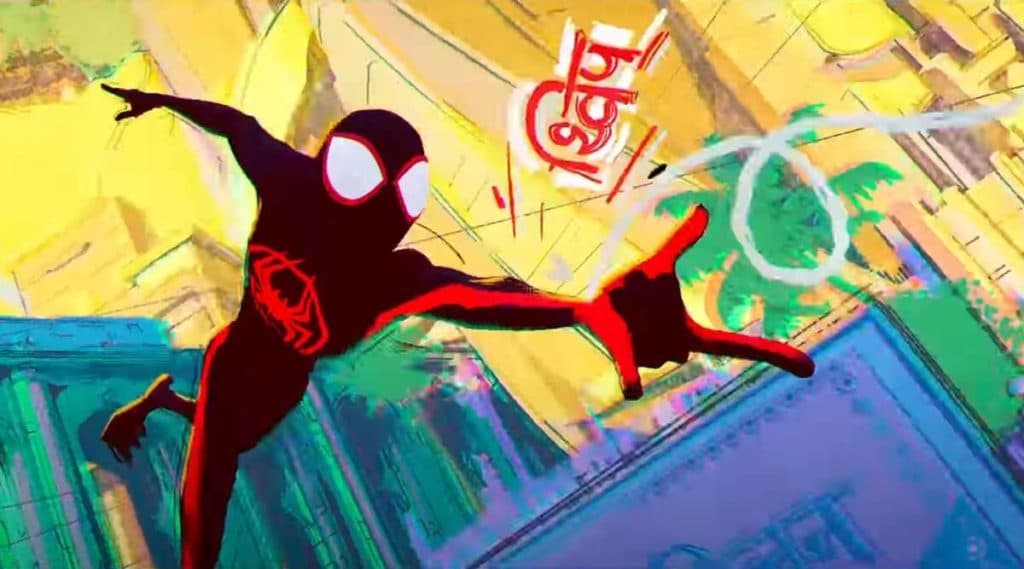 Hot Toys has done a great job and has been fairly consistent in creating sixth-scale figure collectibles based on various MCU and Spidey films, and it looks like Spider-Verse will not be an exception. Hopefully, after this initial group of figures, there's potential for more figures of the heroes and villains in the movie, such as Peter Parker's Spidey, Scarlet Spider, The Spot, Cyborg Spidey, the Jessica Drew Spider-Woman, The Vulture, and more.
The upcoming animated movie looks like it will be a huge event as Miles Morales' journey into becoming a hero continues. The film stars Shameik Moore as Miles, Hailee Steinfeld as Gwen, Oscar Isaac as Miguel O'Hara, Jake Johnson as Peter B. Parker, Jason Schwartzman as The Spot, Isaa Rae as Jessica Drew, and Daniel Kaluuya as Spider-Punk.
RELATED: Spider-Man: Across the Spider-Verse Will Sadly Not Include Spider-Man Noir, Confirms Nicolas Cage
Fans will get to return to the world of Miles Morales when Spider-Man: Across the Spider-Verse hits theaters on June 2. The third installment, Beyond the Spider-Verse, will arrive on March 29, 2024.
What do you think of the new Hot Toys reveals for Spider-Man: Across the Spider-Verse? Do you plan on snatching up any of these? Any characters you would like to see rendered in sixth-scale collectible form from the film? Let us know your thoughts on The Illuminerdi's social media.
SOURCE: Hot Toys
KEEP READING: 'Spider-Man: Across the Spider-Verse' Will "Push the Animation Medium Even Further" According to Producer