Street Fighter 6, the highly anticipated next installment in the legendary fighting game franchise, is set to revolutionize the gaming world. The official launch trailer, featuring rap legend Lil Wayne, showcases the game's exhilarating action and pays homage to its cultural impact. With a release date of June 2, 2023, fans are eagerly awaiting the chance to experience the next evolution of Street Fighter.
Lil Wayne Kicks it Like Judo in Street Fighter 6 Launch Trailer
Street Fighter 6's launch trailer, featuring Lil Wayne, promises a thrilling and visually stunning gaming experience. With innovative gameplay mechanics and a range of exciting game modes, the franchise continues to push boundaries and captivate players worldwide.
RELATED: Spider-Man 2 Extended Gameplay Reveal Trailer Has Us All Screaming
Known for his passion for gaming, Lil Wayne has a longstanding connection with the Street Fighter series. As an OG player since the Street Fighter II days, he expresses his excitement about collaborating with the franchise on the release of Street Fighter 6. His presence in the launch trailer brings a sense of authenticity and adds to the anticipation surrounding the game.
"I'm a Street Fighter OG, playing since the Street Fighter™ II days, so it feels full circle for me to work with the franchise on the release of Street Fighter 6," said Lil Wayne.
The Street Fighter 6 launch trailer was brought to life by Nomadic Agency, a digital creative agency helmed by Chief Creative Officer Tim Washburn and President Dawn Bates. Led by Creative Director Lucas McClain, the talented team behind the trailer includes Senior Art Director Jonathan Marques and Senior Producer Andrea Abbott. Their expertise, combined with the production prowess of Joyrider, led by Director Jonathan Irwin and Executive Producer Spencer Friend, has resulted in a visually stunning and captivating trailer that captures the essence of Street Fighter 6.
New Revolution in the Streets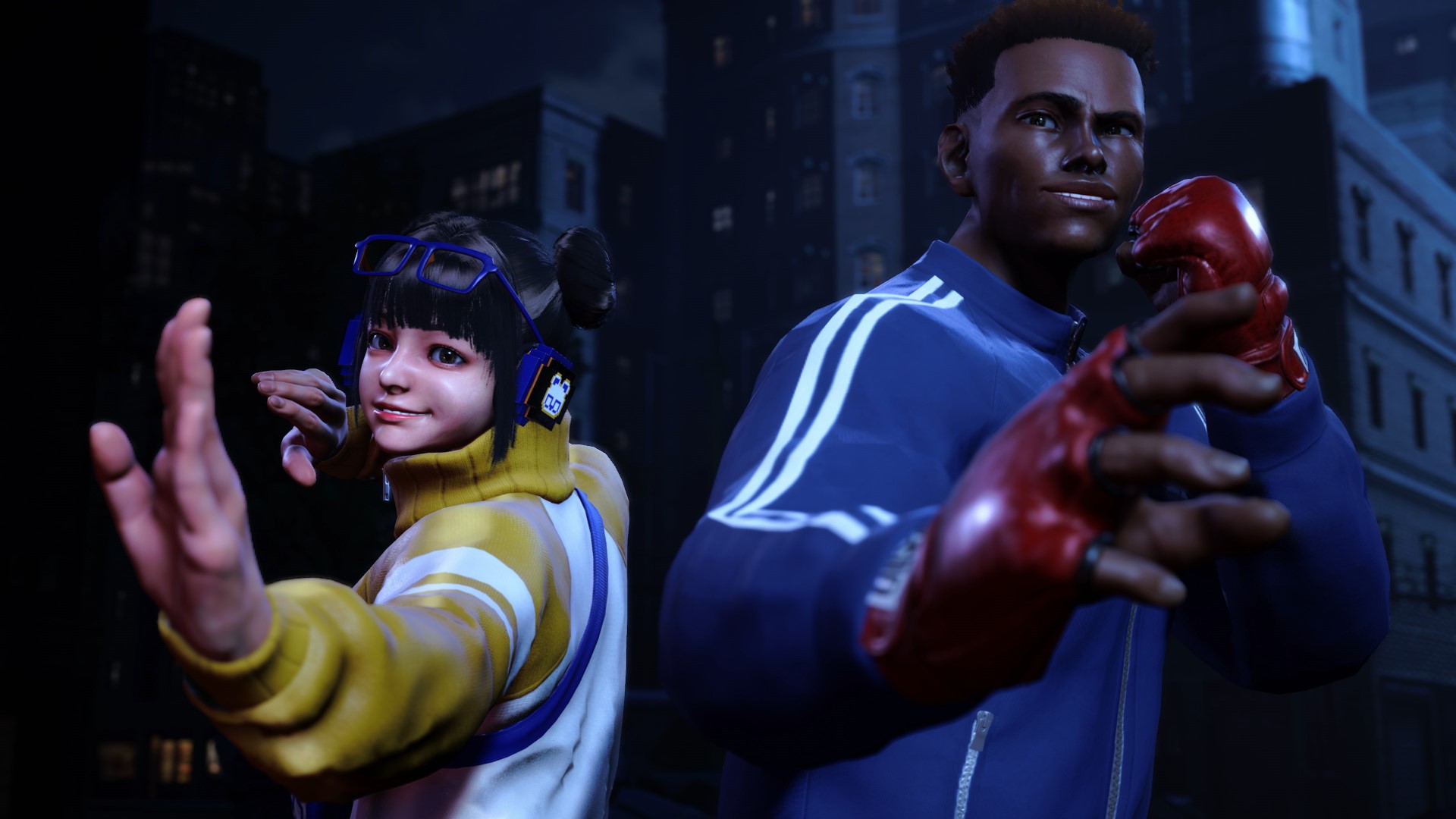 Street Fighter 6 promises to revolutionize the fighting game genre with its unique innovations. The game boasts three brand new game modes: Fighting Ground, World Tour, and Battle Hub. Each mode offers players a distinct experience, immersing them in the heart-pounding action and strategic gameplay that Street Fighter is renowned for. With a wide array of content and game modes, Street Fighter 6 aims to captivate both casual players and hardcore fighting game enthusiasts.
RELATED: THE ONE PIECE ODYSSEY DLC "REUNION OF MEMORIES" IS NOW AVAILABLE TO CONTINUE CELEBRATING THE 25TH ANNIVERSARY!
Pre-order and Platform Availability
Excitement is building as Street Fighter 6 is now available for pre-order. Fans can secure their copy of the game, ensuring they are among the first to experience the exhilarating battles and unforgettable moments. Street Fighter 6 will be available on PlayStation®5, PlayStation®4, Xbox Series X|S, and PC via Steam, enabling players across different platforms to join the epic battles and prove their skills.
Get ready to step into the arena and unleash your fighting spirit when Street Fighter 6 arrives on June 2, 2023.
About Street Fighter 6
Release Date: June 2, 2023
Platforms: PlayStation®5, PlayStation®4, Xbox Series X|S, Microsoft Windows
Designer: Yusuke Hashimoto
Developer: Capcom
Publishers: Capcom, Taito, Capcom U.S.A., Inc.
Genres: Fighting game, Adventure game, Adventure
Synopsis
Street Fighter 6 brings in a new era for the iconic series complete with a diverse roster with new and returning characters. Enter the Fighting Ground, your classic fighting game experience with innovative features for all players to thrive in. Begin your World Tour with a customizable avatar in the single-player RPG-like story mode where you'll carve your own legacy through your bonds and skills. Step into the Battle Hub where you can play matches against other players, further style your customized avatar, and engage in new ways in this interactive hub built for the community. Your Moment. Your Fight. It's almost time for you to hit the streets!
Do you think you could take Lil Wayne in Street Fighter 6? Who's your main? Do you play with a fight stick or controller? Let us know on social media!
Source: Capcom
KEEP READING: Warhammer 40K: Space Marine 2 Unleashes Terrifying Tyranid Hordes at Skulls Showcase