Get ready to be thrilled, chilled, and completely surprised because Black Mirror Season 6 is coming to Netflix this June. Charlie Brooker, the writer, creator, and executive producer of the show, promises that this season will be the most unpredictable, unclassifiable, and unexpected yet.
With a long list of stars joining the cast, the series features a variety of stories that are tonally Black Mirror, but with some crazy swings and more variety than ever before. Aaron Paul, Kate Mara, Michael Cera, Salma Hayek Pinault, and Zazie Beetz are just a few of the names that will be appearing in Season 6. Get a glimpse of them all in the official trailer.
Black Mirror Season 6 Official Trailer
Black Mirror looks to be returning with its signature blend of eerie social reflection and hilarious dark meta-commentary. Season 6 will be a total of 5 episodes. In addition to the official trailer, Netflix also shared the episode descriptions of all 5 episodes of Season 6.
RELATED: Jon Bernthal Rumored To Get New Solo Punisher Series After Daredevil: Born Again
Black Mirror Season 6 Episode Descriptions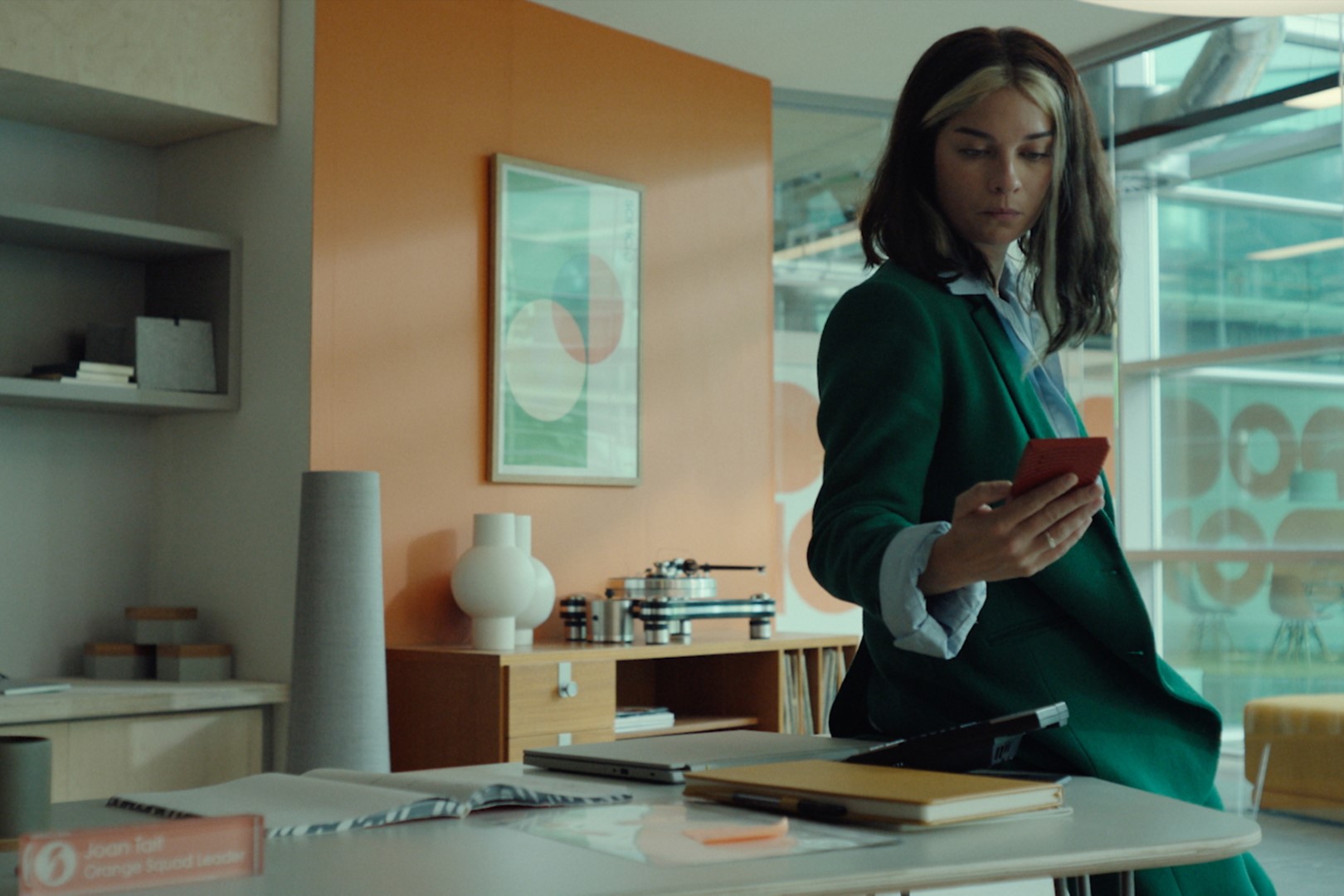 JOAN IS AWFUL
An average woman is stunned to discover a global streaming platform has launched a prestige TV drama adaptation of her life — in which she is portrayed by Hollywood A-lister Salma Hayek.
Cast: Annie Murphy, Ben Barnes, Himesh Patel, Michael Cera, Rob Delaney, Salma Hayek Pinault
Director: Ally Pankiw
Written by: Charlie Brooker
Filmed in: UK
LOCH HENRY
A young couple travel to a sleepy Scottish town to start work on a genteel nature documentary – but find themselves drawn to a juicy local story involving shocking events of the past.
Cast: Daniel Portman, John Hannah, Monica Dolan, Myha'la Herrold, Samuel Blenkin
Director: Sam Miller
Written by: Charlie Brooker
Filmed in: UK (Scotland)
BEYOND THE SEA
In an alternative 1969, two men on a perilous high-tech mission wrestle with the consequences of an unimaginable tragedy.
Cast: Aaron Paul, Auden Thornton, Josh Hartnett, Kate Mara, Rory Culkin
Director: John Crowley
Written by: Charlie Brooker
Filmed in: UK and Spain
MAZEY DAY
A troubled starlet is dogged by invasive paparazzi while dealing with the consequences of a hit-and-run incident.
Cast: Clara Rugaard, Danny Ramirez, Zazie Beetz
Director: Uta Briesewitz
Written by: Charlie Brooker
Filmed in: Spain
DEMON 79
Northern England, 1979. A meek sales assistant is told she must commit terrible acts to prevent disaster.
Cast: Anjana Vasan, Paapa Essiedu
Director: Toby Haynes
Written by: Charlie Brooker & Bisha K Ali
Filmed in: UK
RELATED: Ironheart Rumor: New Avengers Tower Owner May Be Revealed Soon
The wait for a new Season of Black Mirror is almost over! And now audiences have a slightly better idea of what to expect, though, from past experience, they should still be completely surprised.
Black Mirror Season 6 is set to take viewers on a wild ride that they won't soon forget when the series returns to Netflix June 15.
About Black Mirror Season 6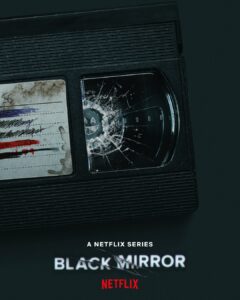 Launch date: June 15, 2023
Production Company: Broke & Bones
Written and Created by: Charlie Brooker
Executive Producers: Charlie Brooker, Jessica Rhoades, Annabel Jones, Bisha K. Ali
Licensed by: Banijay Rights

Logline
Expect the unexpected. The long-awaited return of Charlie Brooker's dark, satirical anthology series which reinvents itself with each new episode. The sixth season of Black Mirror is the most unpredictable, unclassifiable and unexpected yet.
Are you excited about Black Mirror Season 6? How does a show such as this reinvent itself? Do younger viewers event know what a cassette tape is? Let us know your thoughts and reactions on social media!
Source: Netflix
KEEP READING: Spider-Man: Across the Spider-Verse Review – Every Frame is A Masterpiece, Every Note is a Symphony, Everything is Out of This World