The upcoming Ironheart series is positioning itself in a very interesting as far as the future of the MCU is concerned. Not only it's going to introduce new characters and interesting plot threads via the main villain, Anthony Ramos' The Hood, but it's also going to tie back into several plot threads from past MCU storylines.
Even besides having ties to last year's Black Panther: Wakanda Forever, the show is heavily rumored to revisit characters from 2008's Iron Man (Alden Ehrenreich is apparently playing Obadiah Stane's son, Ezekiel), and now, it looks like it might also tie back to another Iron Man-related plot thread that was left hanging during Phase 3.
Who bought Avengers Tower? (Possible spoilers)
One of the long-unanswered questions that the MCU introduced and never revisited over the past few years remains the identity of the buyer of Avengers Tower in 2017's Spider-Man: Homecoming. That seemed to be a huge deal, and despite a lot of speculation about Oscorp, Kingpin, and even the theory that it would become the Baxter Building (headquarters to the Fantastic Four), a new theory has emerged and it seems quite intriguing.
RELATED: Ironheart's Dominique Thorne Promises New Series Will Explore Iron Man Connection
According to The Cosmic Circus, the upcoming series will apparently reveal that none other than Mephisto was the mysterious buyer. (Yes, this is definitely a WandaVision dèja vu.) The demonic figure will soon be introduced into the Marvel Cinematic Universe, with Sacha Baron Cohen apparently playing him (all of this is unconfirmed of now, but it's the direction all the rumors are pointing in).
While many of us expected the character to appear in his devil look, according to this source, the character will appear for the most part in his humanoid form, perhaps even treating the Lucifer angle of his character as a reveal. From all accounts, it seems like Ironheart will be the series to introduce the character, who could play a pivotal role in the MCU going forward, and in fact is already rumored to be appearing in two other projects — the in-production Agatha: Coven of Chaos and a yet-to-be-announced Special Presentation.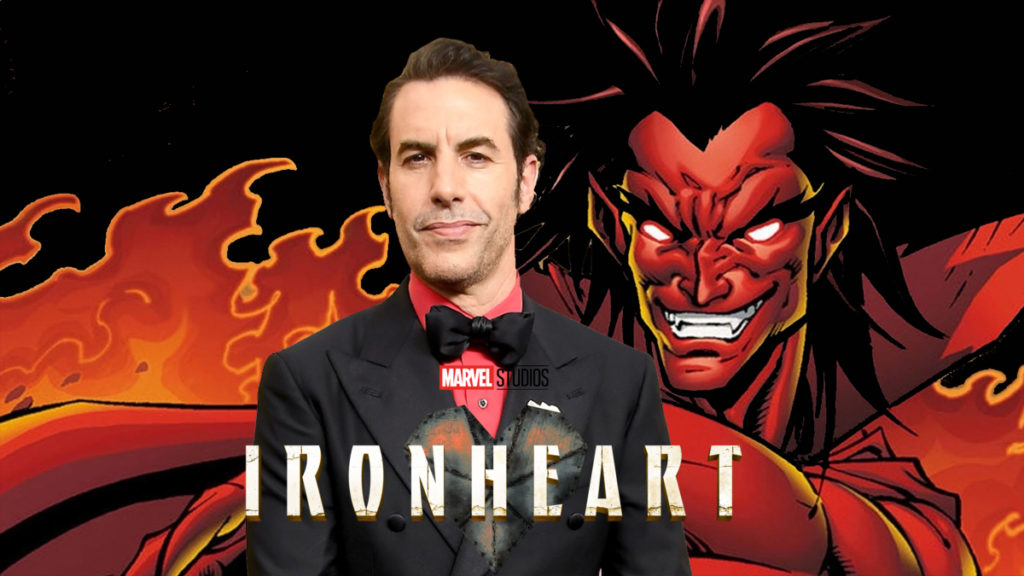 Both of these remain under the grain-of-sault category for now, and while it's likely that most of it will not pan out, it's always fun to speculate on what the future will bring for these characters and storylines. If the rumors about Ironheart are to be believed, it seems like The Hood is working for, or at least reporting to Mephisto, who has a vested interest in the relationship between tech and magic in the MCU. (In a way, this also ties us back to Iron Man, because let's be honest, his suit in Avengers: Infinity War was more a product of magic than nanotech, thus posing the question — in this fantasy world, where is the line between these two?)
RELATED: New Details About Sacha Baron Cohen's Mystery Role In Ironheart Have Emerged
Mephisto's possible appearance in Coven of Chaos doesn't require much explanation, and yet, it seems like the show has plenty of cooks in the kitchen already, so the jury is still out on that one. As far as his Special Presentation goes, it would make sense to use this new platform that Marvel Studios has at its disposal to introduce major characters, and it's something they are planning to do for The Sentry (Steven Yeun) as well — his Special would be shot on the set of Thunderbolts like the Guardians Holiday Special was, so we could see the same thing happen to Mephisto.
We could learn more about Marvel's future plans for Special Presentations during this July's San Diego Comic-Con (if it happens, of course).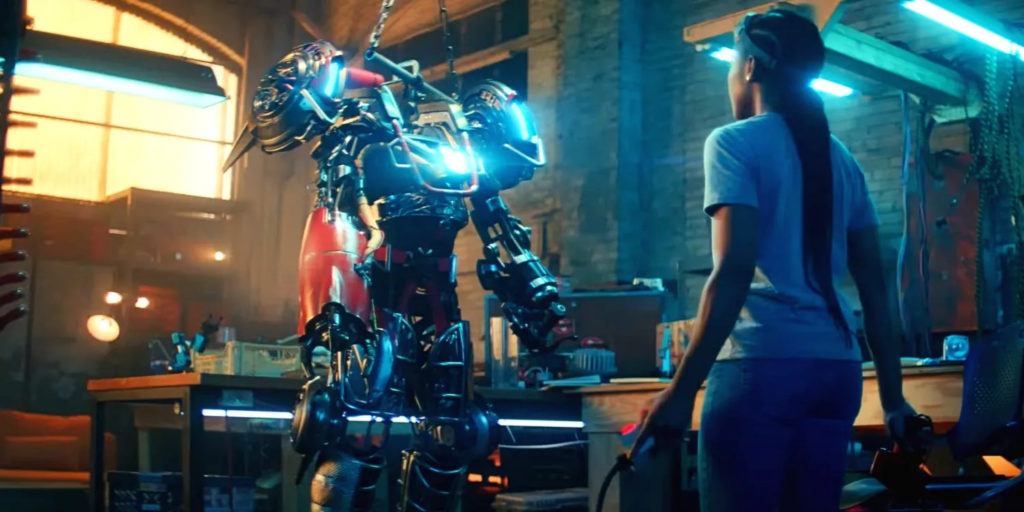 When is Ironheart coming out?
It was initially announced that Ironheart would be coming out in the fall of 2023, and though the show has been in post-production since around the time Wakanda Forever came out, that is no longer the case. Marvel revealed recently that Loki season 2 will start streaming on Disney Plus on October 6, while Echo will debut all of its episodes on November 29, which leaves little room for Ironheart to come out this year. (Star Wars: Skeleton Crew will likely take up the December window.)
RELATED: Agatha: Coven of Chaos' Rumored Main Villains Uncovered!
Therefore, a release date in Q1 2024 seems like a good time for the show to come out, but even that might be in question with the ongoing writers' strike. As Disney and other competing platforms run out of shows to fill their streaming quota with, they might be looking into stretching out their pipeline and widening the windows between releases.
On top of that, they have had to halt production on Daredevil: Born Again and Wonder Man because of the strike; Agatha: Coven of Chaos seems to have missed that bullet for now, as they are very close to wrapping. This will only get worse if either the directors or the actors go on strike in the coming weeks as well.
But what do you think about Mephisto possibly buying Avengers Tower in Ironheart? Do you believe the rumors or do you still wish that the MCU turned it into the Baxter Building, like many were hoping? What are your thoughts about Sacha Baron Cohen possibly playing Mephisto? And when do you think Ironheart will be coming out? Let us know on our social media, and stay tuned for more Marvel news!
SOURCE: The Cosmic Circus
KEEP READING: The Flash Early Projections Foresee It Speeding Into Huge $140M Opening Weekend