McFarlane Toys, renowned for their high-quality collectible figures, has recently revealed an exciting partnership with Blizzard Entertainment. The two powerhouse companies have signed a licensing agreement to bring fans a range of stunning collectibles based on the beloved Diablo, World of Warcraft, and upcoming Warcraft Arclight Rumble universes. The timing couldn't be more perfect, as the initial product launch is set for the fall, it will ride the tail of the highly anticipated release of Diablo IV.
What Blizzard Fans Can Expect From McFarlane Toys
Fans of these iconic gaming franchises can now look forward to owning meticulously crafted figures that capture the essence of their favorite characters. McFarlane Toys is known for their attention to detail, and this collaboration with Blizzard will undoubtedly deliver breathtaking collectibles that truly do justice to the rich lore and captivating designs of these fantasy worlds.
RELATED: Hasbro Previews The Marvels Collectible Toys Featuring Carol Danvers, Kamala Khan, and Monica Rambeau
"What I try and do within the walls of McFarlane is to find big brands that look super-cool. It's a fairly simple formula that can be very hard to find, but the talented creators over at Blizzard have been making and designing tons of fun, detailed and visually stunning worlds across their games for decades. And now, my company gets to go play in their sandbox. This should be a hoot! Our goal is to deliver figures to fans of Diablo and Warcraft games that will add value to their enjoyment of playing in those worlds, because when you aren't playing the games you will be able to look at them on your shelf in 3D form."

Todd McFarlane, McFarlane Toys Founder
With Diablo IV breaking records, collectors and gamers alike will have the chance to display their favorite heroes and villains from the Diablo universe. Whether it's the powerful and enigmatic Al'Diabolos himself, the righteous nephalem heroes, or the sinister denizens of the Burning Hells, these figures are poised to bring the game's dark and immersive atmosphere to life.
World of Warcraft enthusiasts will also have their share of incredible collectibles to cherish. From iconic heroes like Arthas Menethil and Sylvanas Windrunner to legendary creatures such as Ragnaros and Illidan Stormrage, McFarlane Toys' dedication to authenticity promises to deliver figures that capture the essence of Azeroth's vast and diverse universe.
RELATED: [SDCC2023] Diamond Announces Amazing 2023 San Diego Comic-Con PREVIEWS Exclusives
"We are thrilled to announce this partnership with Blizzard and to be working with them to bring these iconic game universes to life in a way that only McFarlane Toys can. Diablo and Warcraft both have millions of passionate fans and we're excited to provide another way for them to engage with these brands. This is also a great way to introduce new fans to the games."

Cristy Collins, Vice President of Licensing for McFarlane Toys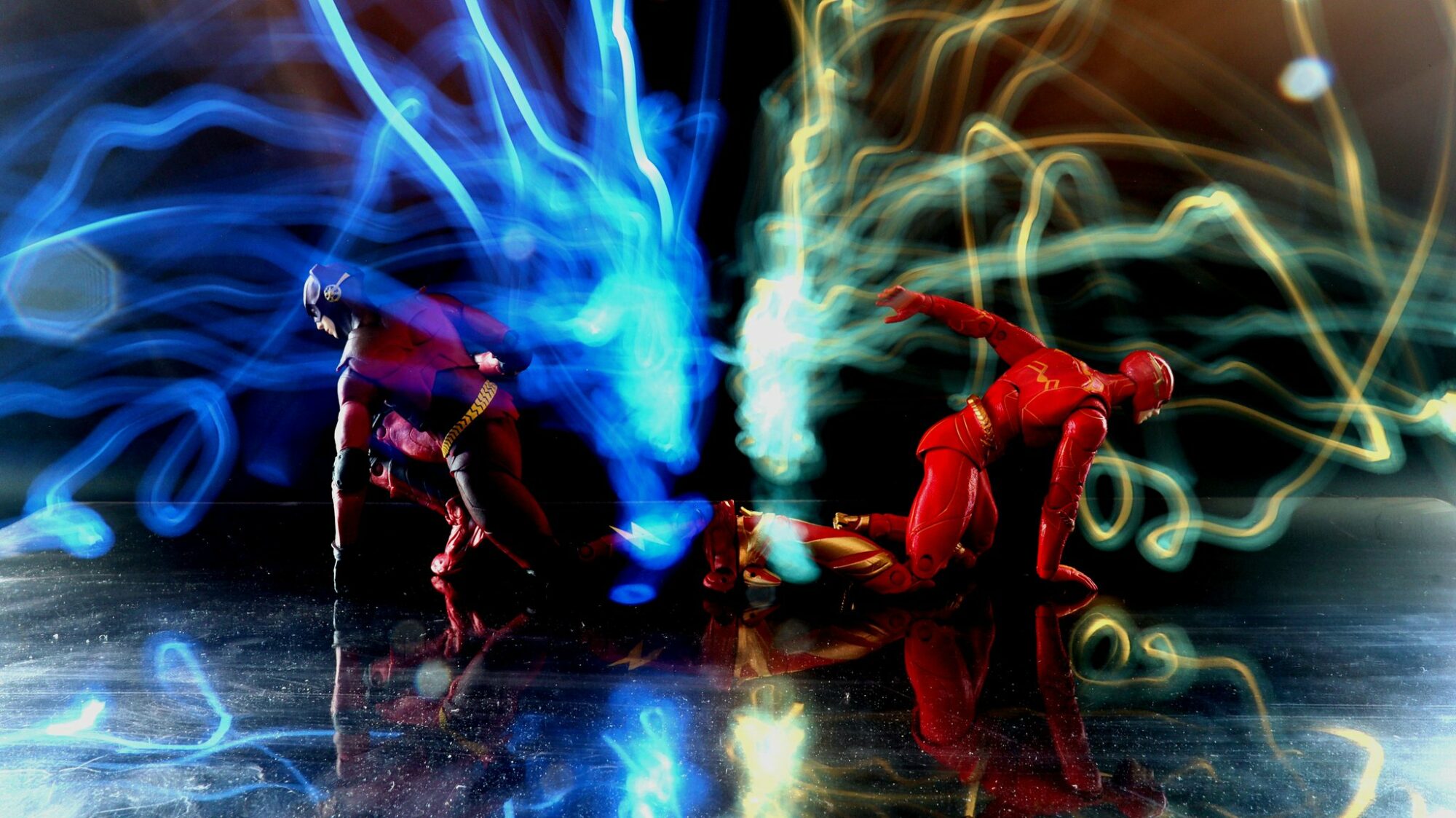 In addition to the established franchises, the partnership will extend to the upcoming Warcraft Arclight Rumble. This exciting new universe is eagerly anticipated by fans, and McFarlane Toys will have the opportunity to translate the game's fresh and innovative designs into stunning collectible figures. As details about Warcraft Arclight Rumble continue to emerge, collectors can anticipate a whole new realm of characters and creatures to add to their collections.
The collaboration between McFarlane Toys and Blizzard Entertainment signifies a shared commitment to delivering high-quality merchandise that resonates with fans on a deep level. Both companies have a track record of creating immersive and memorable experiences, and this partnership is a testament to their dedication to the craft.
RELATED: Indiana Jones and the Dial of Destiny Reveal Awesome New Funko Pops!
"Blizzard Entertainment has long been known for its iconic worlds filled with unique characters, and we are excited to partner with McFarlane Toys to give gamers everywhere the chance to bring home and showcase some of their favorite game characters through collectible figures."

Derek Romano, Director of Licensing for Blizzard Entertainment
Collectors, gamers, and fans of these beloved franchises can mark their calendars for the fall product launch. McFarlane Toys' expertise in capturing the essence of characters and Blizzard Entertainment's unparalleled storytelling ensure that the upcoming line of collectible figures will be a must-have for enthusiasts around the world. Prepare to bring the worlds of Diablo, World of Warcraft, and Warcraft Arclight Rumble into your own hands with these exceptional collectibles from McFarlane Toys and Blizzard Entertainment.
What do you think of this partnership? Which McFarlane lines do you collect? Are there any characters from Blizzard that you need figures of? Let us know your thoughts and share your collections with us on social media!
Source: McFarlane Toys
KEEP READING: Transformers: Rise of the Beasts Review – The Spark Has Never Been Stronger Despite Not Maximizing the Maximals