IGN first revealed a new series of Hasbro Marvel Legends action figures to coincide with the upcoming release of Marvel Studios' new sequel, The Marvels.
The new wave of Hasbro Marvel Legends will feature a mix of both comic-inspired and MCU-inspired action figures, along with a new Hulk Build-A-Figure piece. This will be the Amadeus Cho iteration of The Hulk.
THE MARVELS ACTION FIGURES FROM HASBRO'S MARVEL LEGENDS SERIES HAVE BEEN REVEALED
For the upcoming new wave, the MCU figures for The Marvels will feature Captain Marvel, aka Carol Danvers (as portrayed by Brie Larson), Ms. Marvel aka Kamal Khan (Iman Vellani), and Photon aka Monica Rambeau (Teyonah Parris). The three figures based on the movie characters will feature new highly detailed, lifelike face sculpts using Hasbro's "Photo Real" technology.
RELATED: Hasbro Releasing Epic Spider-Man Marvel Legends Collection on 4/20
The figures offer an updated look at the characters' new costumes for the film. Ms. Marvel will be wearing an updated costume, and she's also packed with a Flerken accessory that has its tentacles sprawling out of its maw.
On the comic side of the wave, the series features Inhuman Royal Family member Karnak, Commander Steve Rogers with an energy, holo-version of his trademark shield, Iron Man in his Heroes Return armor, and the Kree hero Marvel Boy. Each figure, save for Iron Man, is packed with a Build-A-Figure piece. Once all the pieces are collected, fans can assemble their very own Amadeus Cho action figure based on the Marvel comics. You can get an expanded look at the upcoming wave in the gallery below, courtesy of Marvel Entertainment:
The new line of six-inch scale Marvel Legends action figures is slated to hit stores later this summer. They'll be priced at $24.99. Fans will be able to pre-order the figures on Hasbro Pulse and other online retail websites on June 7 starting at 10:00 am PST.
Overall this wave looks to have a nice variety and mix of figures between MCU and comics characters. It's nice to see characters such as Amadeus Cho and Marvel Boy getting represented in the line. Also, the Heroes Return version of Iron Man is a long-awaited personal piece, so that's also great to see. The new movie figures also look impressive.
RELATED: The Marvels Drop Marvelous New Trailer For November 2023 Release
A new version of Steve Rogers in his Commander Rogers uniform is neat, but the real clincher is getting a figure with his energy shield accessory, which is a long-awaited item. Interestingly enough, the uniform was adapted into his Stealth Suit uniform depicted in Captain America: The Winter Soldier.
With Karnak receiving a new figure, hopefully, this means some other Marvel Legends updates of the Inhuman Royal Family won't be far behind. Some new figures for Attilan, Gorgon, Crystal, and Lockjaw would be nice. Lockjaw would probably have to be some type of Build-A-Figure or deluxe release. Plus with Marvel Boy getting a figure, the next logical step would be some more members of the Agents of Atlas team, such as Jimmy Woo, Gorilla-Man, and Namora.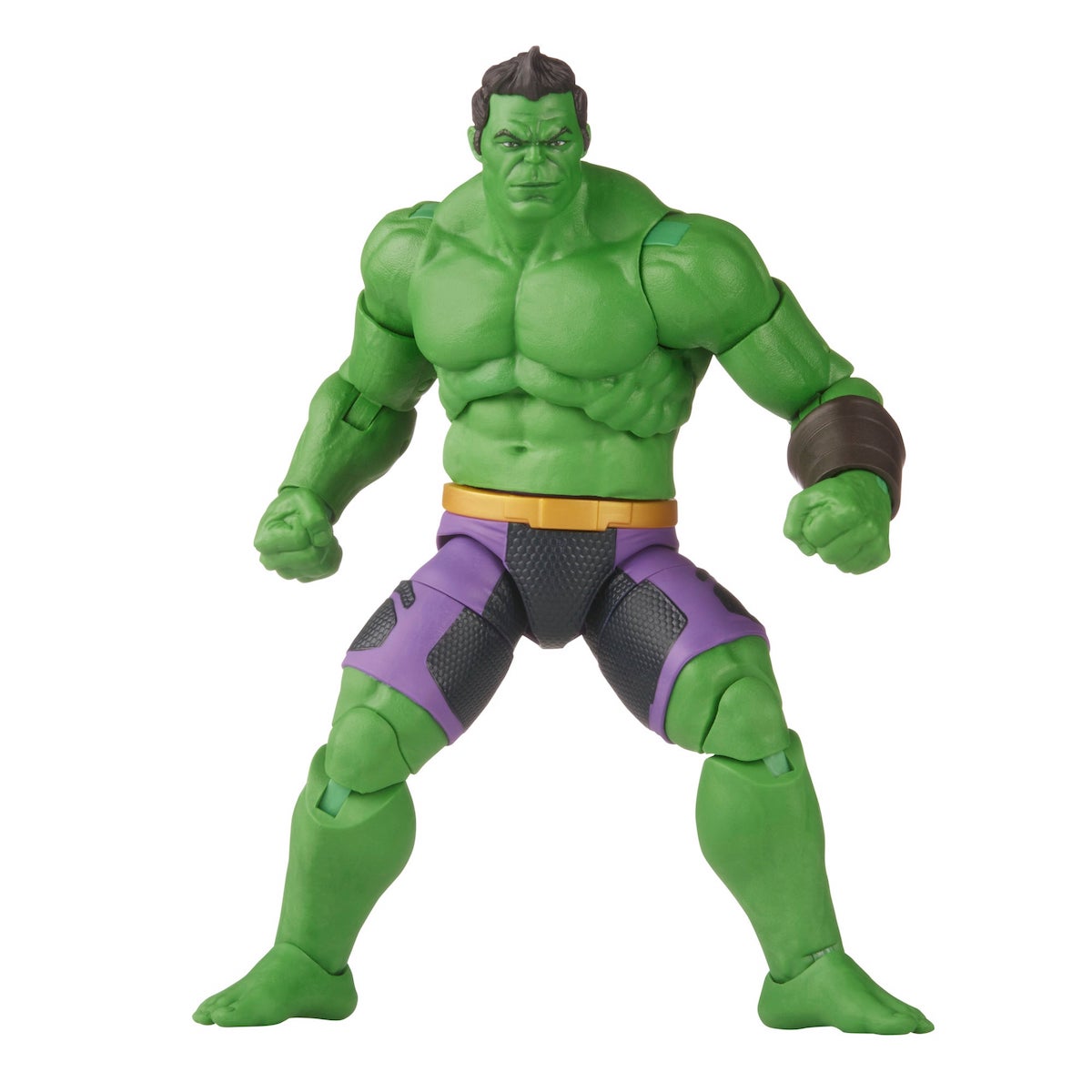 The Marvels is due out later this year on November 10. The Marvel Studios sequel is directed by Nia DaCosta from a script by DaCosta, Megan McDonnell, and Zeb Wells. The film stars Larson, Vellani, Parris, Samuel L. Jackson as Nick Fury, Zawe Ashton, and Park Seo-joon.
What do you think of the new wave of Marvel Legends figures? Do you plan on picking up any of this new wave of Marvel Legends action figures? Which one is your favorite? Let us know your thoughts on The Illuminerdi's social media.
SOURCE: IGN, Hasbro, Marvel.com
KEEP READING: The eXtraordinary Way The Marvels Can One Up Guardians of the Galaxy Vol. 3