Broken Lizard s a group of talented comedians and filmmakers who have made a significant impact on the comedy genre. Consisting of Jay Chandrasekhar, Kevin Heffernan, Steve Lemme, Paul Soter, and Erik Stolhanske, the team has created a distinctive brand of irreverent humor that resonates with audiences. Known for their collaborations on films like Super Troopers, Beerfest, and Club Dread, Broken Lizard brings a unique blend of wit, charm, and physical comedy to their projects.
Their camaraderie and chemistry are evident on-screen, as they seamlessly portray a variety of hilarious and memorable characters. With their offbeat storytelling and a penchant for pushing boundaries, the Broken Lizard team has carved out a niche for themselves in the comedy landscape, consistently delivering laughter and entertainment to their dedicated fanbase. Their contributions to the comedy genre have left an indelible mark, making them beloved figures among comedy enthusiasts worldwide.
Broken Lizard Gives Us a Pot Fest Update During our Quasi Interview
RELATED: Joy Ride Drops 4 New Insightful Character Posters to Help You Figure Out Which Friend You Are
Fans of the beloved comedy classic Beerfest have long awaited the highly anticipated sequel, Pot Fest, from the talented team at Broken Lizard. Building on the success of their previous films, the Broken Lizard crew, including Jay Chandrasekhar, Kevin Heffernan, Steve Lemme, Paul Soter, and Erik Stolhanske, is set to deliver another uproarious and unconventional adventure. The tease set up headfirst dive into the world of cannabis culture, exploring the hilarious misadventures of a group of friends who find themselves embroiled in a weed-infused competition.
Sadly it has been just about 23 years since Beer Fest and we still do not have a release date for the HIGHly anticipated sequel teased at the end. But keep hopes, as I recently spoke with the members of Broken Lizard and asked about the status of Pot Fest during our Quasi Interview.
Quasi, the latest offering from the comedy geniuses of Broken Lizard. The movie showcases the team's trademark irreverent style and knack for delivering outrageous comedic moments with a definite inspiration from Monthy Python and the Holy Grail. Quasi is a bold and unconventional comedy that pushes boundaries and takes risks. It may not be for everyone, but for fans, the unique brand of humor will find moments of hilarity and irreverence to enjoy. Plus it gave me a chance to learn about the status of the film. Check out what they had to say about it.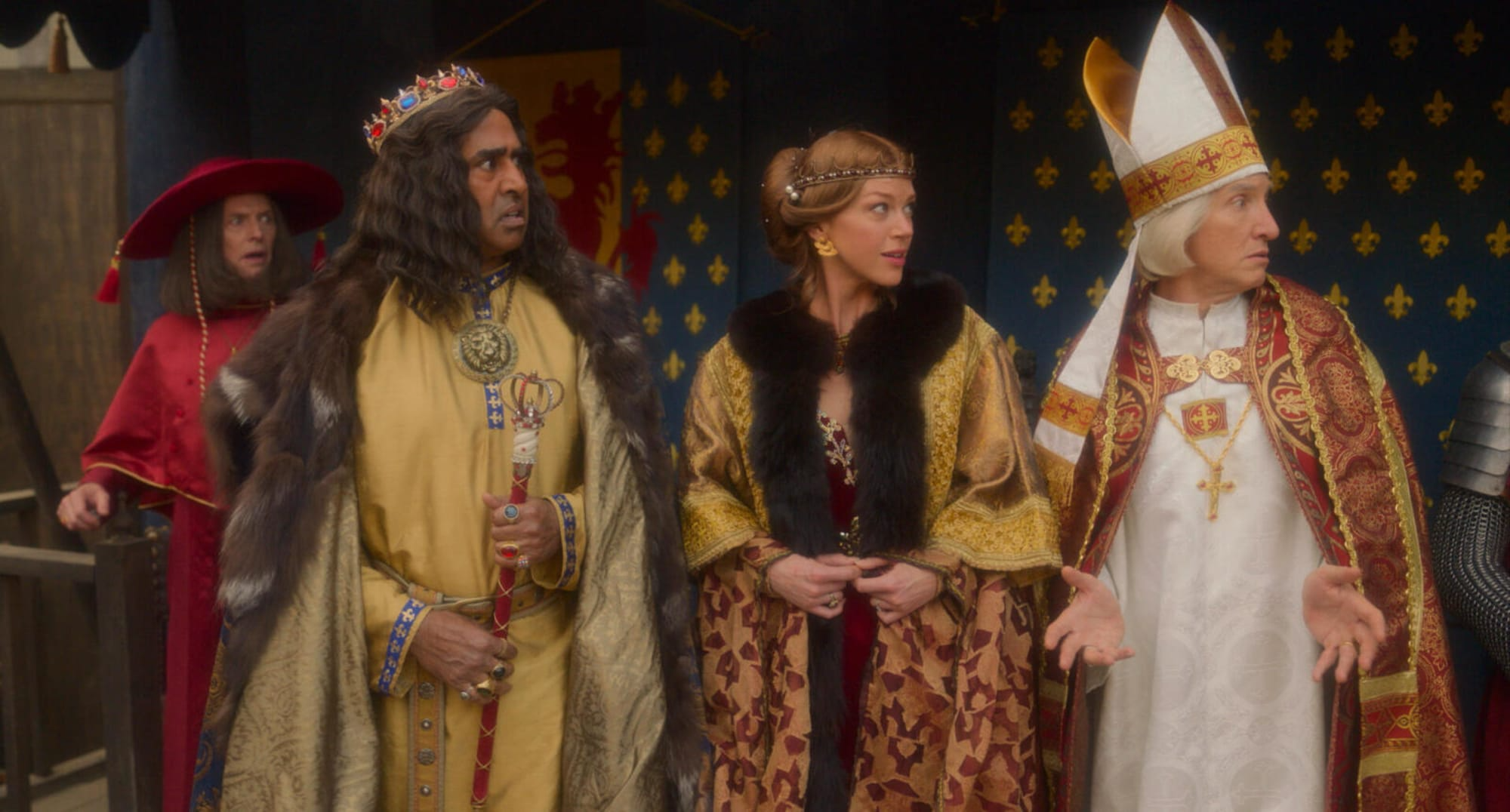 Jay Chandrasekhar: Well, we're talking to Warner Brothers about trying to let us make that movie. So it's in the legal process. We'll see… We'll see.

Paul Soter: Red tape.

Jay Chandrasekhar: A little bit of red tape.

Erik Stolhanske: It's a little out of our hands.

Jay Chandrasekhar: A lot of red tape in the jungle.

Broken Lizard
RELATED: With Love Season 2 Interview – Todd Grinnell Loves When His Love Loves His Family
Pot Fest is under a lot of red tape, but the discussions are happening and the team appears eager to bring the film to life. So keep your hopes and spirits HIGH! With their trademark blend of wit, physical comedy, and outrageous scenarios, this hilarious team is poised to deliver a hilarious and unforgettable experience that will have audiences laughing uncontrollably. As fans eagerly await the release, anticipation mounts for another wild ride filled with laughter, camaraderie, and the irreverent humor that has made Broken Lizard a household name in comedy.
You can watch our full interview about Quasi here.
Do you hope Broken Lizard will have Pot Fest ready by 420 of 2024 or 2025? What games do you think they should include? Which high-caliber celebrity would you want to see in the film? Let us know what you have in mind on social media!
KEEP READING: Transformers: Rise of the Beasts Review – The Spark Has Never Been Stronger Despite Not Maximizing the Maximals