Phil Lord and Chris Miller are on top of the world right now with the critical and financial success of Spider-Man: Across the Spider-Verse, but they know that's an easy perch to fall from in the world of superhero cinema.  In a new interview with Rolling Stone, the duo got down to business about what causes audiences to feel the dreaded "superhero fatigue" and how they avoid it.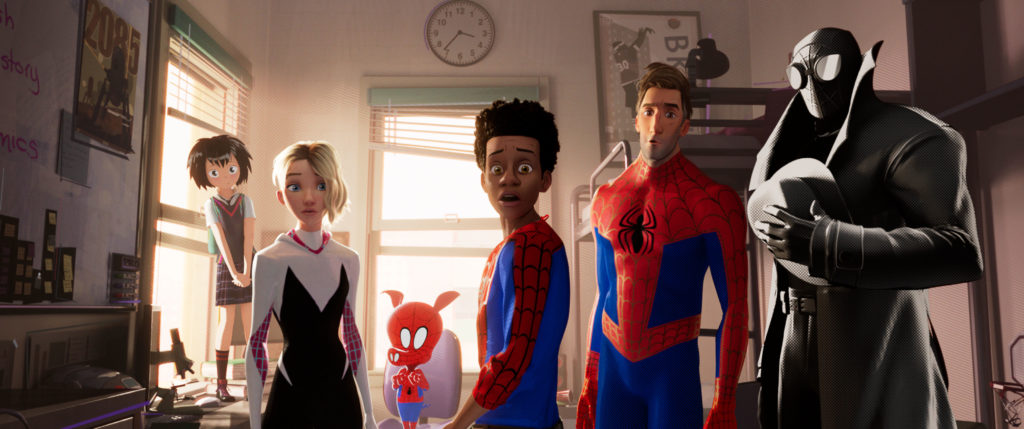 Across the Spider-Verse Creators Reveal The Secret To Beat Superhero Fatigue
"I don't believe it's super superhero fatigue, I believe it's "a movie that feels like a movie I've seen a dozen times before" fatigue," said Miller. "If you're using the same story structure and the same style and the same tone and the same vibe as movies and shows that have come before, it doesn't matter what genre it is. It's going to be boring to people."

"The audience in the theater cannot be sustained on Easter eggs and reveals. Or even these big, crazy multiverse stakes. They only care about, like, the relationship between Rocket Raccoon and Groot. And so this story is just so rooted in parents and kids. And Miles and his family.

With the last movie we showed it to some friends early on, and they were like, 'You have to get to like all these multiple Spider-People as quickly as possible. That's the exciting thing.' And we were like, we don't think so. Because the thing that everybody seems to enjoy is the quieter scenes with Miles and his mom and dad. They can't get enough of it. And I'm so glad we stayed true to what the audience was telling us."

Phil Lord and Chris Miller Interview with Rolling Stone
RELATED: Spider-Man: Across the Spider-Verse Review – Every Frame is A Masterpiece, Every Note is a Symphony, Everything is Out of This World
As everyone knows, superhero movies are a license to print money… Or at least that's what the studios would like to think.  With both Disney/Marvel and Warner Bros/DC spending hundreds of millions of dollars on multiple tentpole superhero blockbusters and television shows a year, the genre has never been more saturated with options for its fans. 
That's a double-edged sword though, as Marvel and DC's output can often feel very tonally similar depending on the brand.  Most of Marvel's films are lighter, family-aimed affairs full to the gills with jokes while DC's films are so ersatz in approach that their inconsistency is the one thing consistent about them.  They all look and feel very similar, often letting spectacle overwhelm ideas or characterization and relationships.
A Big Swing That Paid Off
Then enter Lord and Miller's approach to their Spider-Verse films.  Among the many praises Spider-Man; Into the Spider-Verse received, one of them was the strength and heartfelt nature of its story and characters.  Made for a budget of just $90 million, that film swung to $384.3 million globally and its popularity has only continued to soar in the 5 years since. 
The currently-released Across The Spider-Verse is receiving similar acclaim for its own story and character dynamics, with audiences cheering the new heroes on for their new adventure (especially the little boy at my screening who adores Miles Morales).  Audiences respond to great stories and characters they can relate to, something Lord and Miller clearly understand when writing these and are all the better for it.
RELATED: Madame Web: Sydney Sweeney Confirms She Is Playing Julia Carpenter's Spider-Woman
Then there's the animation styles applied.  No other animated film in recent memory has used its technology to look quite like the Spider-Verse movies, and while other studios are starting to catch up (just see the ads for Teenage Mutant Ninja Turtles: Mutant Mayhem), the Spiderverse movies truly were and are visual trailblazers that took a big risk and are seeing it pay off in a huge way.  No other movie out there right now looks exactly like Across The Spider-Verse, and while that may change in time, what will help it and its franchise stand tall as the years go by are the stories and characters its makers provided.
You can read the full Rolling Stone interview here.
Spider-Man: Across the Spider-Verse swings into theatres on June 2, 2023.
About Spider-Man: Across the Spider-Verse
Release date: June 2, 2023 (USA)
Directors: Joaquim Dos Santos, Justin K. Thompson, Kemp Powers
Written by: Phil Lord, Christopher Miller, David Callaham
Producers: Avie Arad, Amy Pascal, Phil Lord, Christopher MIller, Christina Steinberg
Production: Columbia Pictures, Sony Pictures Animation, Marvel Entertainment, Arad Productions, Lord Miller Productions, Pascal Pictures
Distribution: Sony Pictures Entertainment Motion Picture Group, Sony Pictures Releasing
Runtime: 140 minutes / 2hr 20min
Post Credits: None (leave so they can clean the theater)
Cast: Shameik Moore, Hailee Steinfeld, Brian Tyree Henry, Luna Lauren Vélez, Jake Johnson, Jason Schwartzman, Issa Rae, Karan Soni, Daniel Kaluuya, Oscar Isaac

Synopsis
Miles Morales returns for the next chapter of the Oscar®-winning Spider-Verse saga, Spider-Man™: Across the Spider-Verse. After reuniting with Gwen Stacy, Brooklyn's full-time, friendly neighborhood Spider-Man is catapulted across the Multiverse, where he encounters a team of Spider-People charged with protecting its very existence. But when the heroes clash on how to handle a new threat, Miles finds himself pitted against the other Spiders and must redefine what it means to be a hero so he can save the people he loves most.
What do you think of Lord and Miller's comments regarding Superhero Fatigue?  Have you seen Across The Spider-Verse?  Who's your favorite iteration of Spider-Man?  Let us know on our Social Media.
KEEP READING: 'Spider-Man: Across the Spider-Verse' – 14-Year-Old Animated The Wild [SPOILER] Scene