Ratchet & Clank is porting to PC for the first time ever as the franchise celebrates its 20th anniversary. Ratchet & Clank: Rift Apart will be added to the Steam library as the PlayStation-exclusive game finally blesses fans on another platform.
RATCHET & CLANK: RIFT APART COMING TO PC VIA STEAM
The game will also offer a higher quality of gameplay as the PC version features optimized graphics and will also feature pre-purchase bonuses for gamers to enjoy. Nixxes Software made the announcement as they collaborate with Insomniac Games to bring the beloved franchise outside of the PlayStation console series.  
RELATED: Insomniac Rumored to Release New Ratchet And Clank as PS5 Launch Title
The first Ratchet & Clank was released as a shooter and 3D Platform video game in 2002 for the PlayStation 2, which features the Lombax mechanic Ratchet and his robotic best friend Clank. There have been 13 games in the franchise that have been exclusively released for PlayStation consoles, with 2 spin-off games previously released.
The franchise rebooted the first game in 2016 for the PlayStation 4 and worked as a tie-in for the 2016 movie. Ratchet & Clank: Rift Apart is the latest release from the gaming franchise that was originally released for the PlayStation 4 in 2021, which features new characters for the story. You can also check out a trailer showcasing the features for the PC version below:
Nixxes Software announced the game's release as their next project in collaboration with Insomniac Games. Ratchet & Clank: Rift Apart will be released on Steam and Epic Games store this year and will offer gamers on the platform the chance to play a game from the franchise on PC for the first time.
The latest game has been selected as an excellent starting point for new fans as it offers a standalone storyline, with the introduction of Rivet & Kit as new brand characters. Pre-purchase bonuses will also be included, which include the Carbonox Armor and Pizelizer Weapon as early access in-game items. 
The upcoming Windows PC release will feature a variety of quality levels for ray-traced reflections and newly added ray-traced shadows for natural lighting outsides as part of the PC version of the game. There are also ultra-wide monitor resolutions that are compatible with the game including support for 21:9, 32:9, and up to 48:9 resolutions for those with three monitors. Players with advanced computer specifications will also be able to unlock the framerates as the game will also include the latest performance-enhancing upscaling technologies. 
The game will feature the multidimensional adventure of the iconic heroes and will also include characters renowned from past releases such as Captain Qwark and villain, Dr Nefarious. Full mouse and keyboard support will also be included with customizable controls and full controller support, allowing players to choose their preferred method. The wired connection of the DualSense controller will also allow in-game actions to activate haptic feedback and dynamic trigger effects, allowing a greater level of immersion.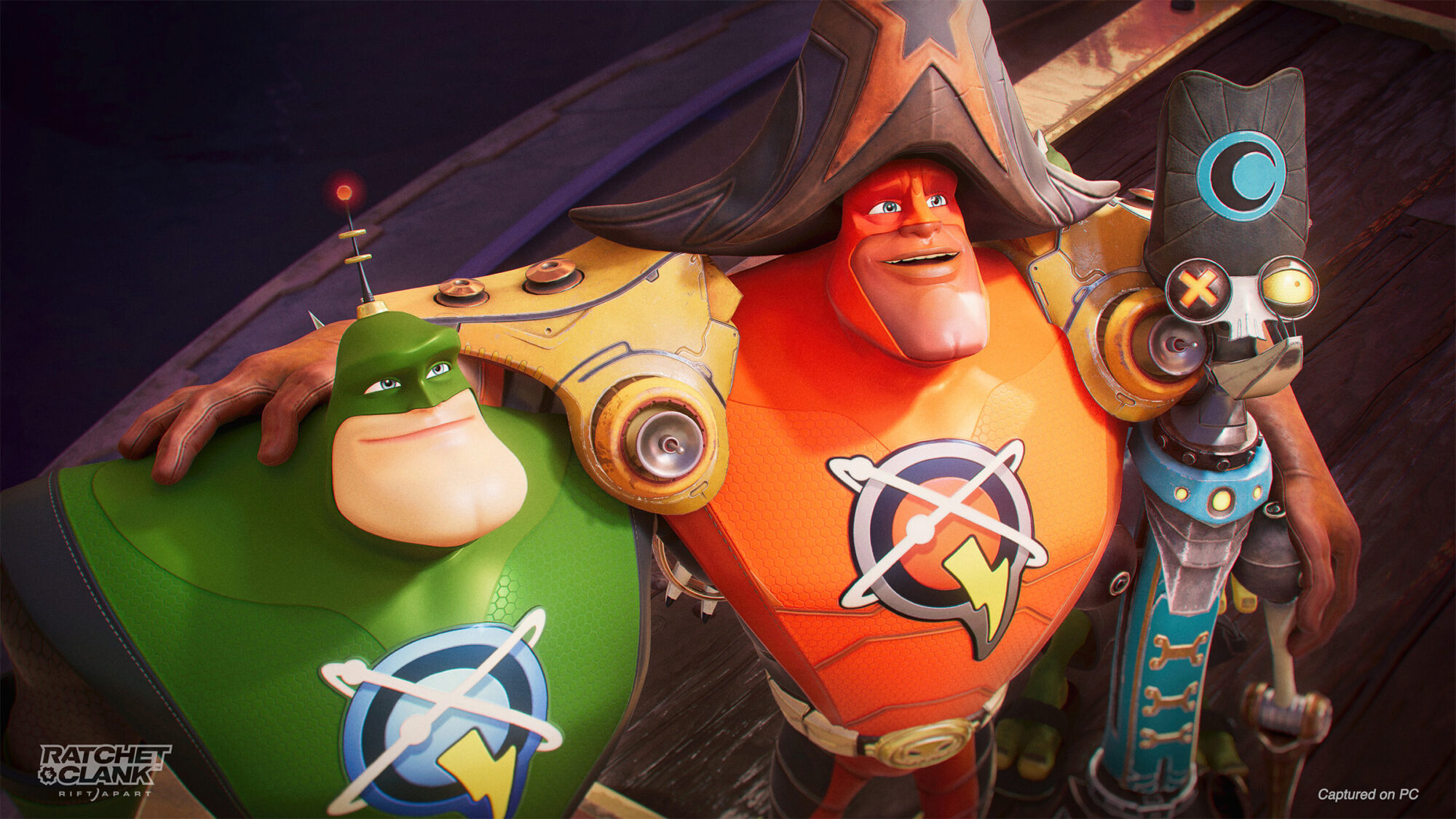 It's insane that Ratchet & Clank is finally coming to PC after being a PlayStation exclusive for years. This was an important release to highlight as many Gamers that owned a PlayStation 2, or beyond, will instantly recognize these nostalgic childhood characters. This is an epic slice of gaming history that may even cause others to spread the love, such as the Sly Cooper series, Jak & Dexter, and more.
The added option for high-resolution gameplay will be an unforgettable experience for players that can support it, so this is one game that is worth diving into no matter how familiar the franchise could be, especially with the bonuses that you can get early for pre-purchasing the PC version. 
RELATED: Sony Doesn't Expect PS5 Stock Shortage To End Anytime Soon
Ratchet & Clank: Rift Apart will be available on Steam and in the Epic Games Store on July 26, 2023. The PC version will also include the five armors featured in the Digital Deluxe Edition and the 20th Anniversary Armor Pack, with 5 more armor themed on past games in the series. The game can be pre-purchased now, which will grant players early access to in-game items for their playthrough.
About Ratchet & Clank: Rift Apart:
Release Date: July 26, 2023 (PC)
Publisher: PlayStation PC LLC
Developer: Insomniac Games, Nixxes Software
Platforms: Steam® (PC), Epic Games (PC), PlayStation 5
Genre: Third-Person Shooter Platform
Rating: Everyone 10+
What do you think of Ratchet & Clank coming to PC? Will you be pre-purchasing Ratchet & Clank: Rift Apart? Did you play the previous games from the gaming franchise? Let us know on social media and keep following The Illuminerdi for more gaming news.  
SOURCE: PlayStation Blog, PlayStation, Steam  
KEEP READING: Tinykin Review: Terrific PS5 Game And Throwback To Some Of The Classics We Love