Randall Park, the talented actor known for his roles in Fresh Off the Boat and WandaVision, is set to make his directorial debut with the highly anticipated film Shortcomings. Based on the screenplay by Adrian Tomine, the movie delves into the life of Ben, a struggling filmmaker residing in Berkeley, California. Ben's days are split between managing an arthouse theater and his infatuation with unattainable blondes, his love for Criterion Collection DVDs, and his frequent outings to diners with his close friend Alice, a graduate student with a penchant for dating. However, when Ben's girlfriend Miko relocates to New York for an internship, he finds himself at a crossroads, questioning his desires and embarking on a journey of self-discovery.
Shortcomings Official Trailer
Adrian Tomine's graphic novel Shortcomings made waves in 2007 with its thought-provoking and astute exploration of interpersonal relationships. The book garnered widespread acclaim for its political commentary and garnered attention from notable media outlets, including an interview with Terry Gross on NPR's Fresh Air and features in The Believer, New York magazine, and Giant Robot. Shortcomings earned a place on numerous "best of" lists, including Entertainment Weekly and The New York Times, and received high praise from acclaimed author Junot Díaz in Publishers Weekly. Now, this groundbreaking work returns in paperback format, allowing readers to once again delve into its captivating and culturally significant narrative.
RELATED: American Born Chinese Executive Producer Reveals The Exciting Part About Bringing The Series to Life
Shortcomings brings together a talented ensemble cast including Justin H. Min, Sherry Cola, Ally Maki, Tavi Gevinson, Debby Ryan, Sonoya Mizuno, Timothy Simons, and Jacob Batalon. The film is produced by Hieu Ho, Randall Park, Michael Golamco, Margot Hand, Jennifer Berman, Howard Cohen, and Eric D'Arbeloff.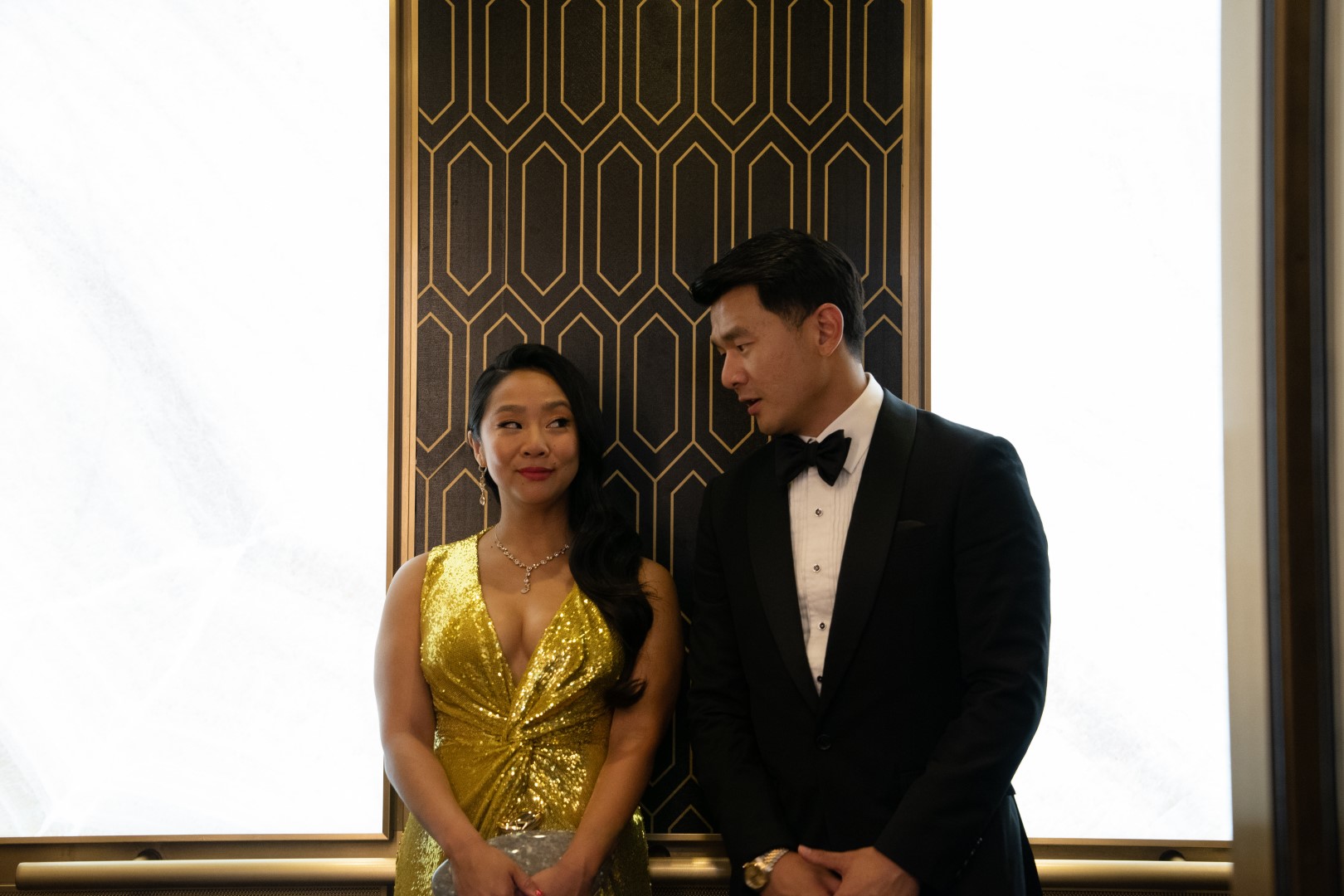 Excitement for Shortcomings is reaching new heights as it prepares to premiere at the prestigious 2023 Sundance Film Festival, marking its world premiere. The film will then have its New York premiere at the 2023 Tribeca Festival, further solidifying its place in the independent film circuit.
RELATED: American Born Chinese Brilliant Creator Talks About Becoming Influential to Your Influences
As Randall Park takes on the director's chair, fans and critics alike eagerly await the unveiling of Shortcomings. With its engaging story, talented cast, and Park's directorial vision, the film promises to be a captivating exploration of relationships, self-discovery, and the complexities of human desires. Be prepared to be enthralled by this exciting cinematic endeavor at the forefront of independent filmmaking.
Shortcomings releases in Los Angeles and New York on August 4, 2023, with a nationwide release to follow.
About Shortcomings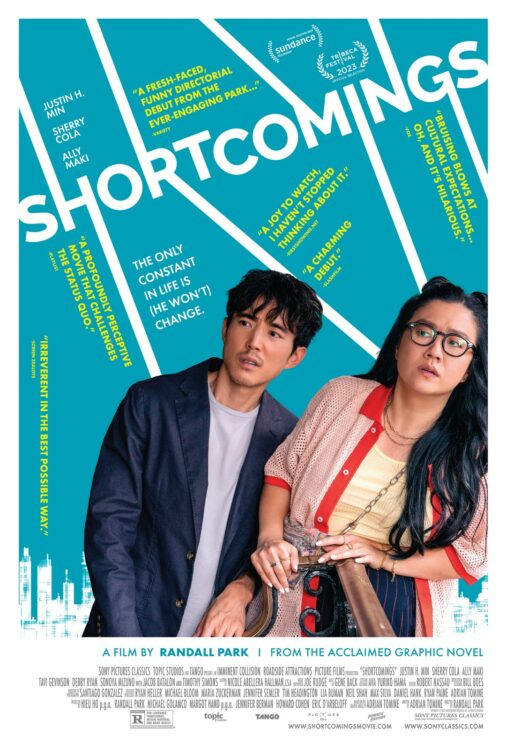 Release Date: August 4, 2023
Director: Randall Park
Written by: Adrian Tomine
Producers: Hieu Ho, Randall Park, Michael Golamco, Margot Hand, Jennifer Berman, Howard Cohen, ERic D'Arbeloff
Runtime: 92 minutes
Rating: R
Starring: Justin H. Min, Sherry Cola, Ally Maki, Debby Ryan, Tavi Gevinson, Sonoya Mizuno, Jacob Batalon, Timothy Simons

Synopsis
Ben, a struggling filmmaker, lives in Berkeley, California, with his girlfriend, Miko, who works for a local Asian American film festival. When he's not managing an arthouse movie theater as his day job, Ben spends his time obsessing over unavailable blonde women, watching Criterion Collection DVDs, and eating in diners with his best friend Alice, a queer grad student with a serial dating habit. When Miko moves to New York for an internship, Ben is left to his own devices, and begins to explore what he thinks he might want.
Are you excited to watch Shortcomings? Have you read Adrian Tomine's graphic novel? What do you think about the cast? Let us know your thoughts on social media!
Source: Sony Pictures Classic
KEEP READING: Joy Ride Drops 4 New Insightful Character Posters to Help You Figure Out Which Friend You Are