Gene Luen Yang's journey with American Born Chinese is a testament to his remarkable storytelling and determination. As the author of the graphic novel, Yang beautifully weaves together multiple narratives to explore themes of identity, culture, and self-acceptance. With its unique and powerful message, American Born Chinese gained widespread recognition and critical acclaim. Yang's relentless pursuit of bringing his work to a larger audience led to its adaptation into a series for Disney+.
Collaborating with a talented team, including showrunner Kelvin Yu and director Destin Daniel Cretton, Yang's vision was brought to life on screen. The series not only expands the reach of the original story but also amplifies its impact, allowing viewers to delve deeper into the complexities of the characters and their journeys. Yang's journey from writing the graphic novel to seeing it transformed into a series serves as an inspiration for aspiring writers and creators, emphasizing the importance of perseverance and the power of storytelling.
Gene Luen Yang Went From Reading Disney and DC to Creating For Disney and DC

Gene Luen Yang's passion for storytelling and comics began at a young age, where he found solace in the world of superheroes. Influenced by his heritage and the lack of representation in mainstream comics, Yang became determined to tell diverse stories and challenge stereotypes. American Born Chinese was his breakthrough work which earned critical acclaim and became the first graphic novel to be nominated for a National Book Award. This success led to collaborations with Marvel and DC, where Yang worked on titles like Shang-Chi, New Super-Man, and Superman Smashes the Klan.
RELATED: American Born Chinese Is the 1st Time Daniel Wu Didn't Feel Like an Outsider
Yang is in a very unique situation where he was once influenced by Disney, Marvel, and DC, and is not an active and major voice in crafting stories for them. What once influenced him, is now influenced by him. It's such a unique and wonderful position as a fan and creator to be in that I wanted to know how it affects the stories he tells.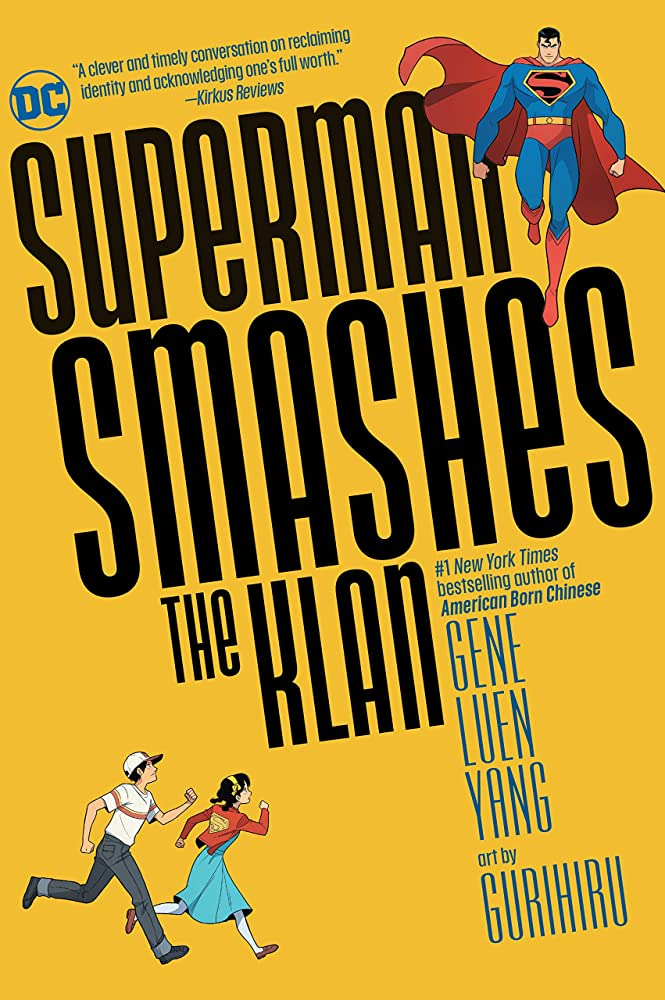 So I asked him and here's what he shared:
I grew up really wanting to be a Disney animator and then later really wanted to be in comics,
working for Marvel and DC. And I've been lucky enough that now I've gotten to do that. I've gotten to work for Marvel, DC and Disney. I think one of the things that kind of struck me as I got older is how these companies that I love, the stories that they were publishing, most of them didn't have characters who look like me.

And as you get older, you start digging into the material. And often when you dig into the material that these companies, like the stories that these companies were telling from the very beginning, you'll find that not only it's even worse than us not being there. We're portrayed in a way that's deeply dehumanizing.

So I think now that I'm older, now that I've gotten to work for these companies, the work
that I've been able to do with them, things like New Superman for DC Comics, the Chinese Superman, in a lot of ways it's sort of like, I want to take the ethos of the DC universe or the ethos of Disney stories and apply them to people who look like me. I think that this series kind of shows that, like in a lot of ways, Disney's American-born Chinese show, it shows the progress of what a Disney story can be.

Gene Luen Yang, American Born Chinese Creator and Executive Producer
While it's likely hard for the majority to understand, but it is a big deal to not be included in stories that we are a part of. It is far worse when you are portrayed completely ignorantly, and even worse when portrayed destructively. Thankfully we have Gene Luen Yang, American Born Chinese, and many more creators from many backgrounds helping to share more stories and perspectives. Though it may seem very different from what has historically been portrayed, the majority will come to realize as we have always known, the differences actually make us the same.
RELATED: Joy Ride Drops 4 New Insightful Character Posters to Help You Figure Out Which Friend You Are
Experience something different yet familiar, but actually representative of Asian Americans, with American Born Chinese now streaming, on Disney+. Or if you're more of a reader or want more after binging the series, you can read Gene Luen Yang's graphic novel for free with Kindle Unlimited.
ABOUT AMERICAN BORN CHINESE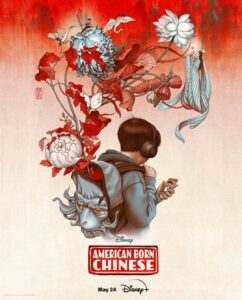 Based on the graphic novel by Gene Luen Yang
Release Date: May 24, 2023, on Disney+
Showrunner: Kevlin Yu
Director: Destin Daniel Cretton
Executive Producers: Kelvin Yu ("Bob's Burgers," "Central Park"), Destin Daniel Cretton (Marvel's "Shang-Chi and the Legend of the Ten Rings," "Short Term 12"), Melvin Mar and Jake Kasdan (both of "Doogie Kamealoha, M.D." for Disney+, "Fresh Off the Boat" and "Jumanji: Welcome to the Jungle" and "Jumanji: The Next Level" feature films), Erin O'Malley ("Doogie Kamealoha, M.D."), Asher Goldstein ("Short Term 12," "Just Mercy") and Gene Luen Yang

Cast: Michelle Yeoh as "Guanyin," Ben Wang as "Jin Wang," Yeo Yann Yann as "Christine Wang," Chin Han as "Simon Wang," Daniel Wu as "Sun Wukong," Ke Huy Quan as "Freddy Wong," Jim Liu as "Wei-Chen" and Sydney Taylor as "Amelia"

Description:
Based on the graphic novel by Gene Luen Yang, "American Born Chinese" tells the story of Jin Wang, an average teenager juggling his high school social life with his home life. When he meets a new foreign student on the first day of the school year, even more worlds collide as Jin is unwittingly entangled in a battle of Chinese mythological gods. The genre-hopping action-comedy explores identity, culture, and family.
Have you watched about American Born Chinese? Did you read the graphic novel? Were times you felt like an outsider? Let us know your thoughts about the series on social media!
KEEP READING: American Born Chinese Review – Season 1 Brings New Magic to Television