American Born Chinese is a masterful exploration of complex layers, weaving together numerous interconnected yet individual stories with a seamless blend of genres. With its rich tapestry of narratives, the series delves deep into the multifaceted experiences of its diverse characters, capturing the essence of the Asian American identity with authenticity and depth.
RELATED: American Born Chinese Brilliant Creator Talks About Becoming Influential to Your Influences
Gene Luen Yang's original graphic novel serves as the foundation for this captivating adaptation, which seamlessly hops between genres, effortlessly transitioning from poignant coming-of-age tales to fantastical mythical realms and even satirical social commentary. With its deft handling of storytelling techniques and its thought-provoking exploration of diverse perspectives, American Born Chinese is a true testament to the power of storytelling in capturing the complexity of the human experience.
How Melvin Mar Brough All the Elements Together Like a Production Bending Avatar
As an experienced producer with an impressive career spanning film and television, Mar recognized the importance of adapting Gene Luen Yang's groundbreaking graphic novel, into a captivating and culturally resonant series. Through his leadership and collaboration with talented creatives, Mar navigated the complexities of translating the nuanced themes and characters of American Born Chinese onto the screen, and shared a few details with us.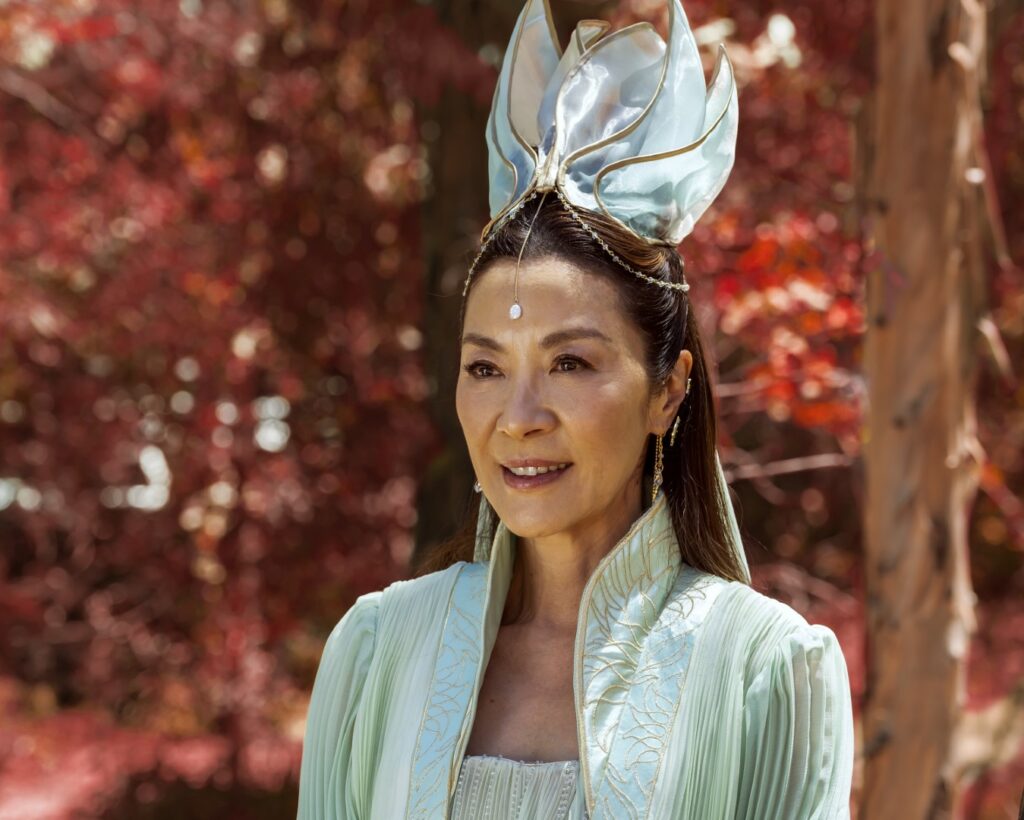 There's always a lot of challenges. Too much to list on this, but I will talk about the most exciting part of it is when you put a team together, and when you're able to put a team together like the one we have, and that all starts with really strong material, and that starts with Gene's graphic novel.

Then it's Kelvin Yu's script, and you can take that script and get a director like Destin Creighton, who picks up the phone and says, I think Michelle Yeoh should play Guan Yin, and calls her, and she says yes.
And then that leads to us calling Daniel Wu, and calling Ke Kwan, and just like putting
together this amazing all-star team in front of the camera and also behind the camera.

We then go get our friends Prabal Gurung to design Michelle's dress, and Philip Lim to design
the Monkey King costume, and work with Joy Cretton, Destin's sister, who's an amazing
costume designer, and our production designers are Chinese-American girls who really drew
inspiration from their parents' house.

It became just this amazing group of people who brought a little of themselves to the whole project, and I think when you have that, the challenges, well, you'll overcome the challenges. Yeah, definitely. It's magical, to say the least.

Melvin Mar, Executive Producer of American Born Chinese
RELATED: American Born Chinese Is the 1st Time Daniel Wu Didn't Feel Like an Outsider
See the product of a great team in American Born Chinese now streaming, on Disney+. Or if you're more of a reader or want more after binging the series, you can read Gene Luen Yang's graphic novel for free with Kindle Unlimited.
ABOUT AMERICAN BORN CHINESE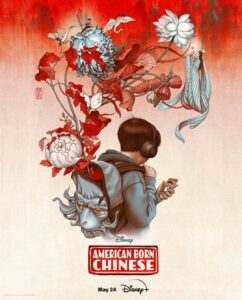 Based on the graphic novel by Gene Luen Yang
Release Date: May 24, 2023, on Disney+
Showrunner: Kevlin Yu
Director: Destin Daniel Cretton
Executive Producers: Kelvin Yu ("Bob's Burgers," "Central Park"), Destin Daniel Cretton (Marvel's "Shang-Chi and the Legend of the Ten Rings," "Short Term 12"), Melvin Mar and Jake Kasdan (both of "Doogie Kamealoha, M.D." for Disney+, "Fresh Off the Boat" and "Jumanji: Welcome to the Jungle" and "Jumanji: The Next Level" feature films), Erin O'Malley ("Doogie Kamealoha, M.D."), Asher Goldstein ("Short Term 12," "Just Mercy") and Gene Luen Yang

Cast: Michelle Yeoh as "Guanyin," Ben Wang as "Jin Wang," Yeo Yann Yann as "Christine Wang," Chin Han as "Simon Wang," Daniel Wu as "Sun Wukong," Ke Huy Quan as "Freddy Wong," Jim Liu as "Wei-Chen" and Sydney Taylor as "Amelia"

Description:
Based on the graphic novel by Gene Luen Yang, "American Born Chinese" tells the story of Jin Wang, an average teenager juggling his high school social life with his home life. When he meets a new foreign student on the first day of the school year, even more worlds collide as Jin is unwittingly entangled in a battle of Chinese mythological gods. The genre-hopping action-comedy explores identity, culture, and family.
Have you watched about American Born Chinese? Would you want to be a part of Season 2? What's your favorite Melvin Mar project? Let us know your thoughts about the series on social media!
KEEP READING: American Born Chinese Review – Season 1 Brings New Magic to Television