A little over a year ago, Sony Pictures announced a new Spider-Man movie franchise film spinoff based on the comic book character El Muerto. The film was meant to serve as a star vehicle for Grammy Award-winning hip-hop artist Bad Bunny, who had recently worked on Sony's then-upcoming feature Bullet Train after audiences reportedly responded very positively to Bad Bunny's character in the film. However, now it looks like the El Muerto movie has ground to a halt, per a new report from Deadline.
Sony Pictures has reportedly removed the comic book movie from its release slate. The film was initially scheduled for a January 2024 release after it was announced at the 2022 CinemaCon. Jonas Cuarón (Desierto, Chupa) was attached to direct the feature, which would be the first Marvel live-action superhero movie with a Latino lead character.
RELATED: El Muerto: Bad Bunny To Star In Unexpected Spider-Man Spin-Off Film
SONY PICTURES YANKS SPIDER-MAN SPINOFF EL MUERTO FROM ITS RELEASE SLATE
Cuarón joined the production in October when the script was still being worked on by Gareth Dunnet-Alcocer. According to Deadline's report, El Muerto is still in development. However, due to Bad Bunny's music touring schedule and the ongoing dispute between the Writers Guild of America (WGA) and the Alliance of Motion Picture and Television Producers (AMPTP), finalizing a release date for the project is growing increasingly difficult. It was clear the film could no longer make the initial Jan. 12, 2024 release date.
In addition to the ongoing WGA strike, the AMPTP has until June 30 to reach a new contract with the acting union, SAG-AFTRA. If a new contract is not reached by the June 30 deadline, SAG-AFTRA's National Board might potentially call for a labor strike as early as July 1. SAG-AFTRA's eligible members already overwhelmingly voted yes in favor of a strike authorization.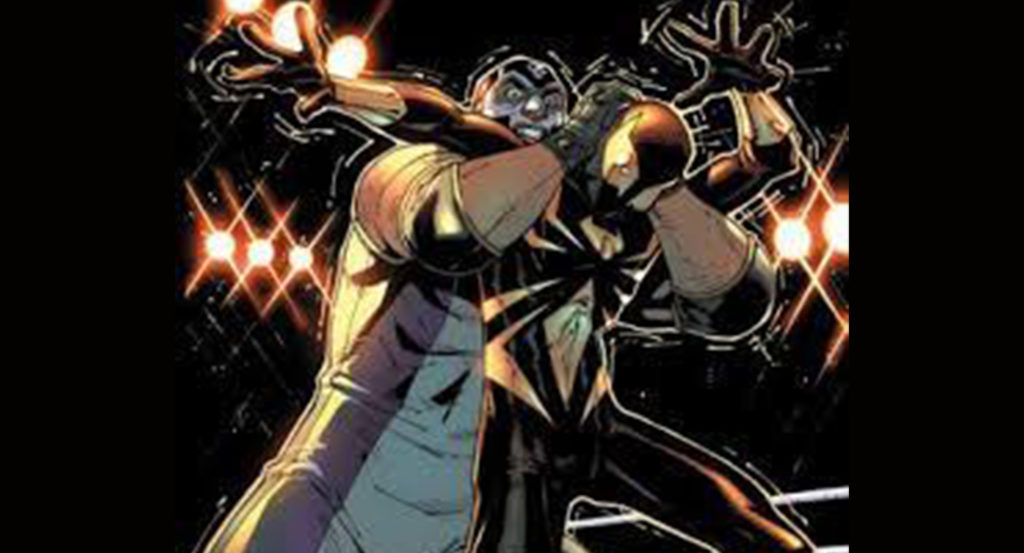 The ongoing WGA strike has already caused some major delays in major projects, such as Netflix's Stranger Things 5 and Marvel's planned Blade reboot, starring Oscar-winner Mahershala Ali. Marvel Studios has already made some significant shifts in its slate due to the current strike issues.
As a result of the film being removed from the calendar, Sony Pictures is now filling that slot with The Book of Clance, a new Legendary Pictures film from Jeymes Samuel starring LaKeith Stanfield. That film was originally going to release on Sept. 22, 2023. Additionally, the film Dumb Money about the GameStop short stock story will now be moving up from its Oct. 20 date to the Sept. 22 slot. The film stars Paul Dano (The Batman, The Fabelmans), Seth Rogen, and Vincent D'Onofrio.
WHO WAS UP FOR FEATURES ROLES IN EL MUERTO?
In the Marvel comics, El Muerto was the son of a luchador or Mexican wrestler. He originated as an adversary for Spidey, first appearing in Friendly Neighborhood Spider-Man Issue #6 in May 2006.
The Hollywood Reporter also had some additional insight on casting for the picture. While casting hadn't even started yet for the prospective comic book feature, the production was reportedly looking at Mercedes Varnado, aka former WWE Superstar Sasha Banks (The Mandalorian), in an unknown role.
RELATED: Marvel Head Kevin Feige Reportedly Warned Sony About Their Misguided Plan To Build Spider-Man Cinematic Universe Without Spidey
Also, Sony Pictures was also looking to cast Marvin Jones III as Lonnie Lincoln, aka the Spider-Man villain known as Tombstone. So, it appears that Tombstone was going to be a villain for the feature. Jones III had previously voiced the character in Sony's hit Oscar-winning animated film Spider-Man: Into the Spider-Verse.
The feature was also not yet cast but sources say that the studio was making choices and had been circling professional wrestler Mercedes Varnado, known by her stage name as Sasha Banks, for a role, and Marvin Jones III for the role of the crime lord known as Tombstone. Jones previously voiced the character in Spider-Man: Into the Spider-Verse.
While the status of El Muerto is a bit of a question mark at the moment, Sony Pictures still has two major Spider-Man live-action spinoffs on the horizon. Kraven the Hunter, starring Russell Crowe and Aaron Taylor-Johnson, hits theaters on Oct. 6. Meanwhile, the Madame Web movie, starring Dakota Johnson and Sydney Sweeney, arrives on Feb. 16, 2024.
What do you think of the news? Do you believe the El Muerto movie is dead, or do you think it will have a comeback at some point? Do you think the movie was a bad idea from the get-go, or did you think the concept had some potential? Let us know how you feel about the news on The Illuminerdi's social media.
SOURCE: Deadline, The Hollywood Reporter
KEEP READING: Sydney Sweeney Reportedly Playing [SPOILER] in Sony's Madame Web