In an exciting turn of events, PUBG MOBILE, one of the world's most popular mobile games, is launching a landmark partnership with Dragon Ball Super. The collaboration will introduce an unprecedented gameplay overhaul in the Version 2.7 Update, set to arrive on July 13th. This partnership will bring unique new Dragon Ball Super modes, items, vehicles, areas, and more, marking one of the most significant collaborations in the game's history.
Dragon Ball Super Meets PUBG MOBILE
The first of the two groundbreaking Dragon Ball Super modes will take place in-game from July 13th until September 4th. This mode will merge Dragon Ball elements with classic PUBG MOBILE battle royale gameplay. Players can collect seven Dragon Balls to summon Shenron and make a wish at the Shenron Summoning Altar for powerful in-game buffs.
RELATED: The Boys Lead a Hostile Invasion into Call of Duty: Modern Warfare 2 and Warzone
Four new Dragon Ball Super areas will be introduced in Erangel, Livik, and Sanhok, replicating locations and architecture from the series. Players can also throw the new "Hoipoi Capsule" to transform into the three-seater "Air Car" to traverse the battlegrounds. The update also introduces a "Ki" component, integral to the Dragon Ball series. Players can gather "Ki" for enhanced mobility and use the legendary "Kamehameha" beam to take out enemies.
The second mode will transform the battlegrounds into a stylistic animated art style world from July 15th until September 4th. Players will embody one of five Dragon Ball Super's characters – Son Goku, Vegeta, Frieza, Piccolo, and Ultimate Gohan – using their unique main and support moves in battle. Players will gather Spirit Crystlets and Spirit Crystals from the ground to restore energy and upgrade their moves, and use a variety of new features such as Teleport Points and Updraft to traverse and manipulate the map.
"One of the world's most iconic Japanese manga and anime franchises, Dragon Ball and Dragon Ball Super have achieved something truly exceptional in staying relevant and meaningful to the generation that grew up watching and reading it, whilst constantly engaging new and young audiences. In addition to its multi-generational and international appeal, its famous theme of conquering challenges really resonates with PUBG MOBILE and our players, and meant PUBG MOBILE team really worked hard to make this one of the most impressive in-game brand collaborations." 

–Vincent Wang, Head of PUBG MOBILE Publishing at Tencent Games–
Dragon Ball Super-themed outfits and items will be available from July 14th, with more content to come later on in the partnership on August 11th. Players should also stay tuned for an upcoming in-game-themed event bringing exclusive rewards.
New Version 2.7 Update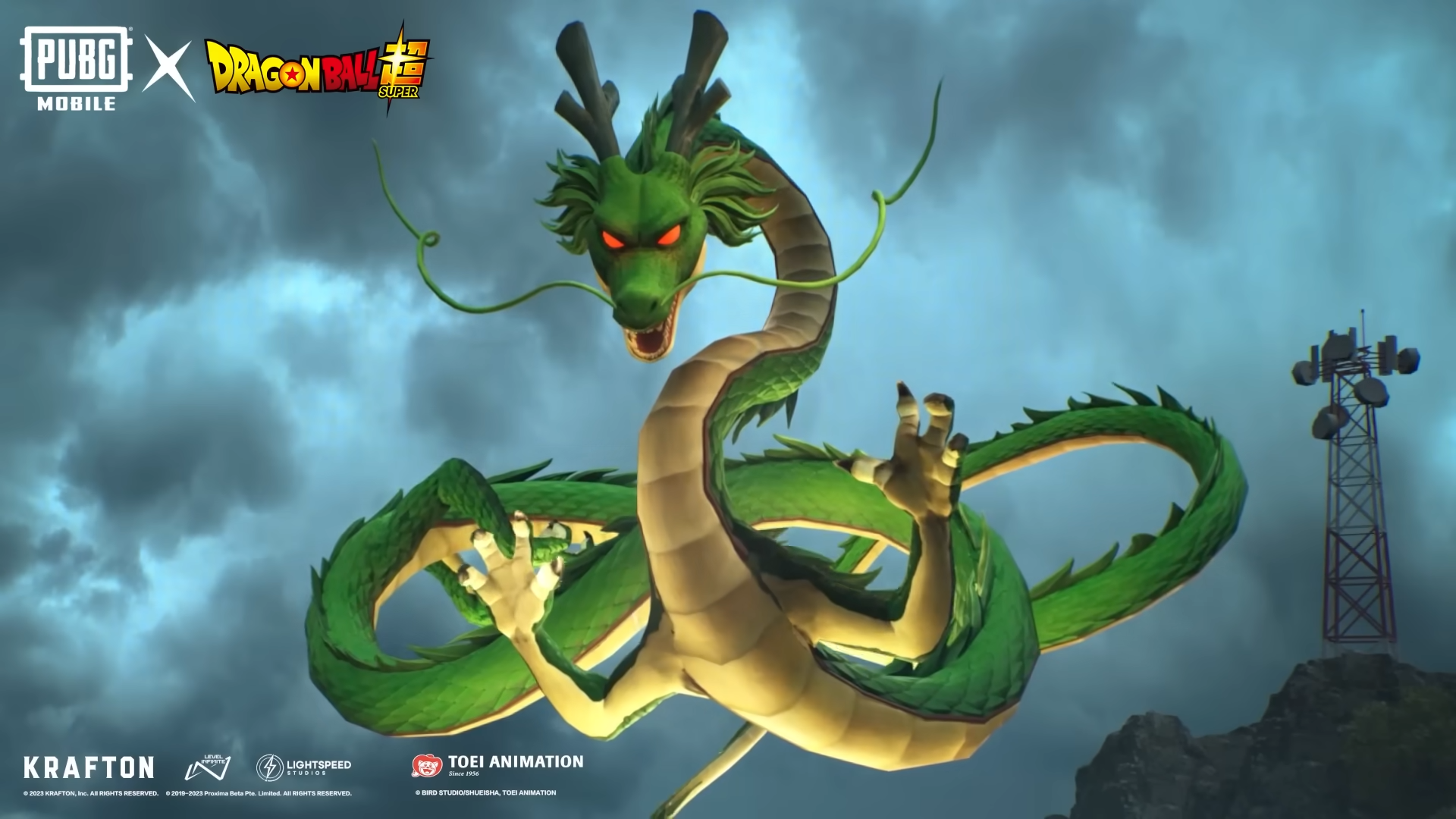 The Version 2.7 Update also debuts a host of gameplay enhancements, including improvements to the World of Wonder creative mode, the new assault rifle ACE32, and new content, rewards, and cosmetics with Cycle 5 Season 13 and the Royale Pass Ace.
RELATED: JUJUTSU KAISEN CURSED CLASH BRINGING WILDLY POPULAR ANIME ONTO CONSOLES AND PC IN NEW ACTION GAME
Version 2.7 Update arriving on July 13th brings:
Partnership with Dragon Ball Super, including two exciting new modes:

DBS Themed mode, where players collect Dragon Balls to bring them closer to victory on their favorite maps
Battle Royale: Dragon Ball Super mode, featuring a new animated art style world to explore as five Dragon Ball characters, all with different powers to harness

New DBSthemed items and outfits available in two phases
New areas, skills, items and vehicles to celebrate the DBS collaboration
Additions and enhancements to the World of Wonder creative mode
New content with Cycle 5 Season 13 and the Royale Pass Ace
The game's Version 2.7 Update will be available on July 13th. Download the game for free on the App Store and Google Play Store.
About PUBG MOBILE
Initial release date: February 9, 2018
Nominations: The Game Award for Best Mobile Game
Composers: Tom Salta, Brian Tyler, Inon Zur
Developers: Tencent Games, Lightspeed & Quantum, PUBG Corporation, Level Infinite, Bluehole
Publishers: Tencent Games, KRAFTON, Level Infinite, VNG Game Publishing
Modes: Multiplayer video game, Single-player video game
Platforms: Android, iOS

Synopsis
PUBG MOBILE is based on PUBG: BATTLEGROUNDS, the phenomenon that took the world of interactive entertainment by storm in 2017. Up to 100 players parachute onto a remote island to battle in a winner-takes-all showdown. Players must locate and scavenge their own weapons, vehicles, and supplies, and defeat every player in a visually and tactically rich battleground that forces players into a shrinking play zone.
Source: PUBG
KEEP READING: Exoprimal™ Unveils Exciting Post-Launch Roadmap Ahead of 7/14 Release