The Boys will have their hands full with three of The Seven invading the world of Call of Duty: Modern Warfare II and Warzone. The Boys, the incredibly popular TV series, is crossing over into the gaming universe, bringing a whole new level of excitement and action to the game. Billy Butcher's famous line, "You're not the only one who wants payback," sets the tone for what's to come in Season 04 Reloaded.
The Boys Invade Call of Duty in an Unprecedented Crossover
The Task Force 141 members are held captive, and the city of Vondel has turned into a complete Warzone. The Boys, known for their expertise in exterminating Supes, are now tasked with hunting down Operators. This crossover is set to launch on Wednesday, July 12 at 9 AM PT across all platforms.
RELATED: BATEN KAITOS I & II™ HD REMASTER is Coming to Nintendo Switch In September 2023 To Deliver A Fresh New Experience
The Season 04 Reloaded of Call of Duty: Modern Warfare II and Warzone is expected to bring a host of new features and updates. The Battle Royale in Vondel will welcome up to 72 players, offering a high-intensity gaming experience. The New Gulag, Vondel Castle's wine cellar and dungeon, will be the new arena for 1v1 duels. Additional features such as the Occupation Scan, Signals Intelligence Contract, and the Portable Redeploy Drone are all set to be released within the Reloaded launch window.
New Features and Challenges: Elevating the Game Experience
The Vondel Battle Royale is ready to host up to 72 players in a match, with dedicated Quads, Trios, Duos, and Solos Playlists. The game retains its core Warzone Battle Royale elements, including encroaching circle collapses, Loadout Drops, and limited lives with one opportunity to earn a second chance through the Gulag.
The new season also introduces the Warzone Playlist Map Rotation in Resurgence, featuring the main Al Mazrah Battle Royale map, two Resurgence maps — Vondel and Ashika Island — and additional DMZ locations like Building 21. The Rotating Resurgence Playlists will shift from Vondel to Ashika Island and vice versa for a given squad size.
RELATED: JUJUTSU KAISEN CURSED CLASH BRINGING WILDLY POPULAR ANIME ONTO CONSOLES AND PC IN NEW ACTION GAME
The Occupation Scan, an in-match event, is coming to Vondel due to increased hostile activity. The Signals Intelligence Contract, another new feature, requires an Operator or their squad to hack three contract phones. The Portable Redeploy Drone (P.R.D.) allows a single Operator to ascend well above structures until it explodes.
The grand reveal of RAID: Atomgrad Episode 04 marks the epic conclusion to TF 141's Special Operations in Modern Warfare® II. The new Multiplayer map, Vondel Waterfront, focuses on stealth maneuvers rather than swimming underneath houseboats.
Exclusive Bundles and Rewards: Enhancing Your Warfare Arsenal
The Boys are ready to run this town, with Homelander, Starlight, and Black Noir set to eliminate the opposition. They also bring new toys to play with, including the MX Guardian, a highly versatile full-auto Shotgun. The Boys Operator Bundles, including The Boys: Starlight Bundle, The Boys: Homelander Bundle, and The Boys: Black Noir Bundle, are scheduled to be available on July 12, July 16, and July 20 respectively.
The Season 04 Reloaded of Call of Duty: Modern Warfare II and Warzone promises to be a game-changer, with the crossover with The Boys adding a new layer of excitement and action to the game. Get ready for a super-powered gaming experience.
About Call of Duty: Modern Warfare II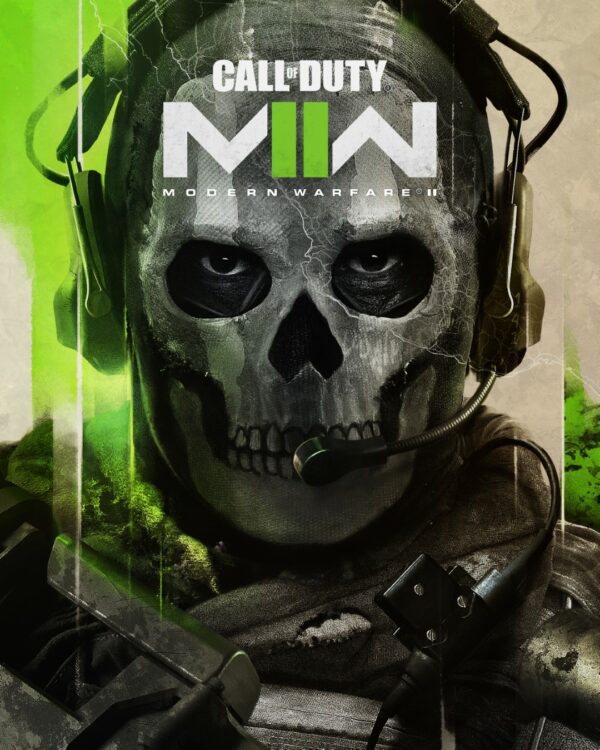 Initial release date: September 17, 2022
Developers: Infinity Ward, Treyarch, Raven Software, Toys for Bob, MORE
Platforms: PlayStation 5, PlayStation 4, Xbox Series X and Series S, Xbox One, Microsoft Windows
Mode: Multiplayer video game
Composer: Sarah Schachner
Genres: First-person shooter, Multiplayer online game

Synopsis
Task Force 141 makes its massive return with a global squad of iconic veterans, these Operators include Captain John Price, Simon "Ghost" Riley, John "Soap" MacTavish, Kyle 'Gaz' Garrick and introducing Mexican Special Forces Colonel Alejandro Vargas
What do you think about this game-changing crossover between The Boys and Call of Duty: Modern Warfare II and Warzone? Have you tried the new features and challenges yet? Which of the new bundles have you acquired and how have they enhanced your gaming experience? Share your favorite moments and loadouts with us on social media!
Source: Activision
KEEP READING: [SDCC2023] Yu-Gi-Oh! TCG: Celebrating 25 Years with New Releases and Exciting Events