Cowabunga, pizza lovers! Chain, the innovative culinary brand, is set to launch a new pizza that will make your taste buds spin. This Friday, July 28th, Chain will debut "The Mutant Pizza," a unique personal pizza inspired by the favorite foods of the Teenage Mutant Ninja Turtles (TMNT). This deliciously weird creation is the brainchild of renowned Chef Tim Hollingsworth, known for his appearances on Netflix's Final Table and as a guest judge on Top Chef.
Chain's 'The Mutant Pizza' is a Pizza Like No Other
The Mutant Pizza is not your average pie. It's a personal-sized pan pizza divided into four distinct slices, each representing a different flavor inspired by the Ninja Turtles' bizarre favorites. The flavors include buttermilk fried pickles with ranch-flavored ricotta, a cheeseburger pizza featuring American wagyu beef, cured pineapple with anchovies, and a classic pepperoni slice topped with housemade spicy butterscotch honeycomb.
RELATED: TMNT: Mutant Mayhem Review – The Best and Biggest Surprise of 2023
Here's a closer look at the four unique flavors: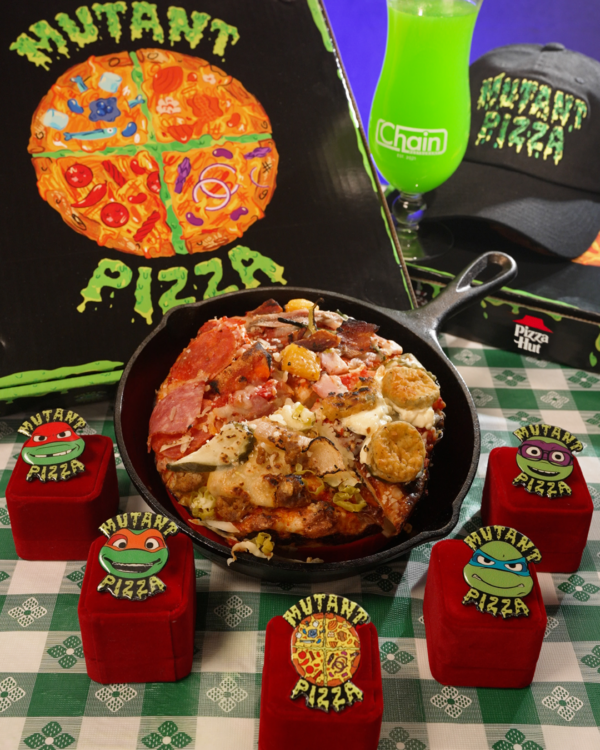 The Pineapple Frenzy: This slice combines sweet and sour cured pineapple with a salty trio of anchovies, Canadian bacon, and Applewood bacon, all atop Chain's Super Pizza Cheese Blend.

The CheeseBurger: Can't decide between a burger or pizza? This slice solves the dilemma with super-seasoned wagyu beef burger toppings, fresh pickles, charred onions, and all-American cheese.

The Fried Pickle Supreme: This slice takes ranch on pizza to a new level with Chain's Brand New World Famous Ranch Ricotta, perfectly complementing pickles served two ways: fresh and fried in an award-winning batter.

The Spicy Butterscotch Honeycomb: This slice features a Fresno Chili Butterscotch Honeycomb topping on classic pepperoni and Sopressata.
Exclusive Chain X TMNT: Mutant Mayhem Merch Drop
In addition to the pizza, Chain is also launching a highly-anticipated merchandise collection. The collection includes collectible Chain x Ninja Turtles pins, signature bombers, long-sleeves, and hats. These items will be available at the brand-new Chain gift shop and in limited quantities online. The sale begins on Wednesday, July 26 at 12 pm PT.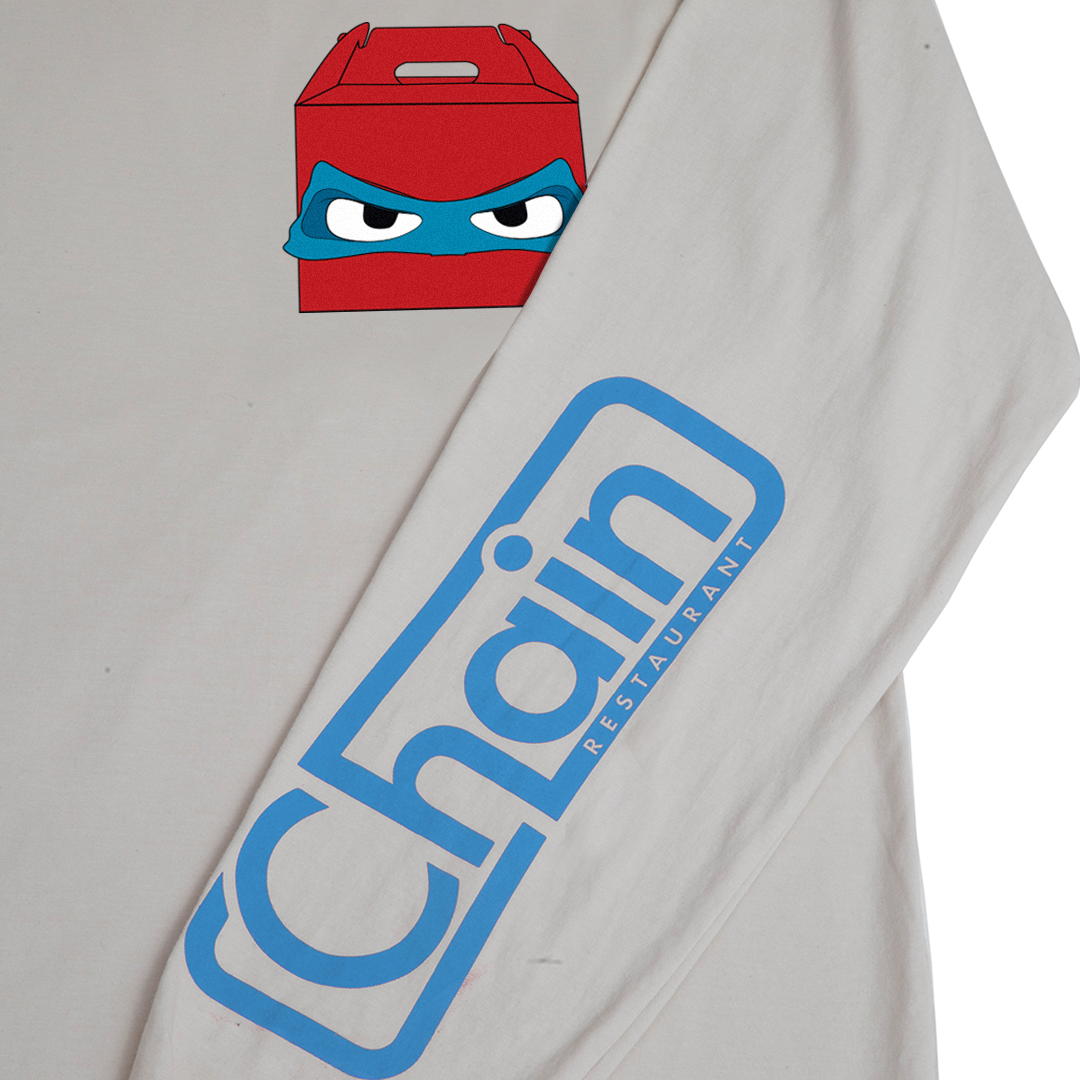 RELATED: 'TMNT: Mutant Mayhem' Sequel and New 2 Season Series in The Works
The Mutant Pizza and the exclusive merchandise are part of Chain's celebration of the upcoming release of Teenage Mutant Ninja Turtles: Mutant Mayhem. So, whether you're a fan of the Ninja Turtles, a pizza lover, or both, don't miss out on this unique culinary experience. Grab a slice of The Mutant Pizza this Friday and Saturday, and let your taste buds embark on an adventure as wild as a Ninja Turtles' escapade!
Then be sure to watch TMNT: Mutant Mayhem when it releases exclusively in theaters on August 2, 2023.
About Teenage Mutant Ninja Turtles: Mutant Mayhem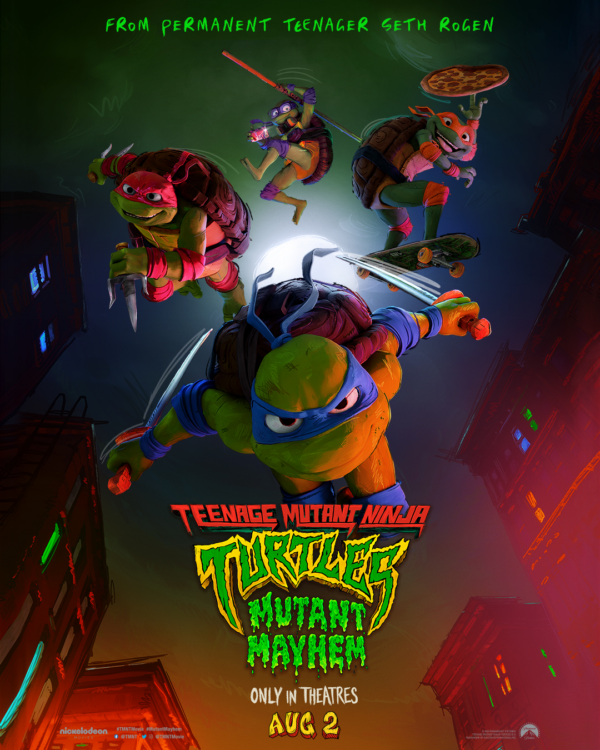 Release Date: August 2, 2023
Directed by: Jeff Rowe
Co-Directed by: Kyler Spears
Screenplay by: Seth Rogen & Evan Goldberg & Jeff Rowe, Dan Hernandez & Benji Samit
Based on the Teenage Mutant Ninja Turtles Characters Created by Peter Laird and Kevin Eastman
Produced by: Seth Rogen, p.g.a., Evan Goldberg, p.g.a., James Weaver, p.g.a.
Executive Producers: Ramsay McBean, Josh Fagen
Cast: Micah Abbey, Shamon Brown Jr., Hannibal Buress, Rose Byrne, Nicolas Cantu, John Cena, Jackie Chan, Ice Cube, Natasia Demetriou, Ayo Edebiri, Giancarlo Esposito, Post Malone, Brady Noon, Seth Rogen, Paul Rudd, Maya Rudolph

SYNOPSIS
After years of being sheltered from the human world, the Turtle brothers set out to win the hearts of New Yorkers and be accepted as normal teenagers through heroic acts. Their new friend April O'Neil helps them take on a mysterious crime syndicate, but they soon get in over their heads when an army of mutants is unleashed upon them.
Are you ready to take a bite out of The Mutant Pizza? Which of the four unique flavors are you most excited to try? Do you think this pizza will be a hit or a miss? Share your predictions and reactions on social media!
Source: Chain
KEEP READING: Walt Disney Animation Studios: The Concert GIVEAWAY – Experience the Magic Live at the Hollywood Bowl 8/4