Bryan Cranston is fighting alongside fellow actors in parallel wars between art and corporate, and humanity and machinery while the world watches the fate of Hollywood at a tipping point. He wastes no time letting it be known that SAG-AFTRA will not be undermined.
During a SAG-AFTRA strike rally in Times Square on Tuesday, Bryan Cranston stood tall delivering an incredible speech with comrades and patrons behind him, against the Hollywood execs who flagrantly disregard the well-being of the individuals who breathe life into the films that allow these execs to live so comfortably.
"We are not in the same business model we were even 10 years ago, and yet even though they admit that is the truth in today's economy, they are fighting us tooth and nail to stick to the same economic system that is outmoded, outdated! They want us to step back in time. We cannot and we will not do that."

– Bryan Cranston via Variety
Bryan Cranston Is Having None Of Bob Iger's Nonsense!
Not only did Cranston give such a riveting speech, he specifically called out Disney's CEO Bob Iger who claims that what the actors and writers want is "unrealistic".
"I know, sir, that you look [at] things through a different lens. We don't expect you to understand who we are. But we ask you to hear us, and beyond that to listen to us when we tell you we will not be having our jobs taken away and given to robots. We will not have you take away our right to work and earn a decent living. And lastly, and most importantly, we will not allow you to take away our dignity! We are union through and through, all the way to the end!"
The Hollywood Legends By Bryan Cranston's Side
RELATED: Dwayne "The Rock" Johnson Makes Record-Breaking 7-Figure Donation to Striking Actors
There's strength in numbers, as powerful as Bryan Cranston was delivering his awesome speech, he was only one person amongst hundreds, but he was not alone. The Veteran actors joining him at the rally included Steve Buscemi, Wendell Pierce, Christian Slater, Christine Baranski, Stephen Lang, and Titus Burgess, but wait, I'm not done yet. Michael Shannon, BD Wong, Brendan Fraser, Jessica Chastain, Matt Bomer, Chloë Grace Moretz, Corey Stoll, and so many other actors joined them onstage.
The actor and singer Tituss Burgess sang a section of the song "Take Me to the World" from "Sondheim On Sondheim."
Baranski said to the crowd "We will not live under corporate feudalism" while also complimenting the background actors on shows like "The Good Wife" and "The Good Fight," saying that she attended the rally to speak for them and demand they get fair treatment under any new contract. Slater then talked about how his father, a fellow SAG member, received support from the union after mental illness and later cancer left him unable to work.
"The Bear" star Liza Colón-Zayas also spoke to the audience telling them that she has been a union member since 1994 and "struggled for 30 years to finally get here, only to find that my residuals have dwindled exponentially." She then paraphrased Snoop Dogg by saying "We the artists, our gripe is that we deliver in high numbers, in major numbers. And yet, where the f— is my money?"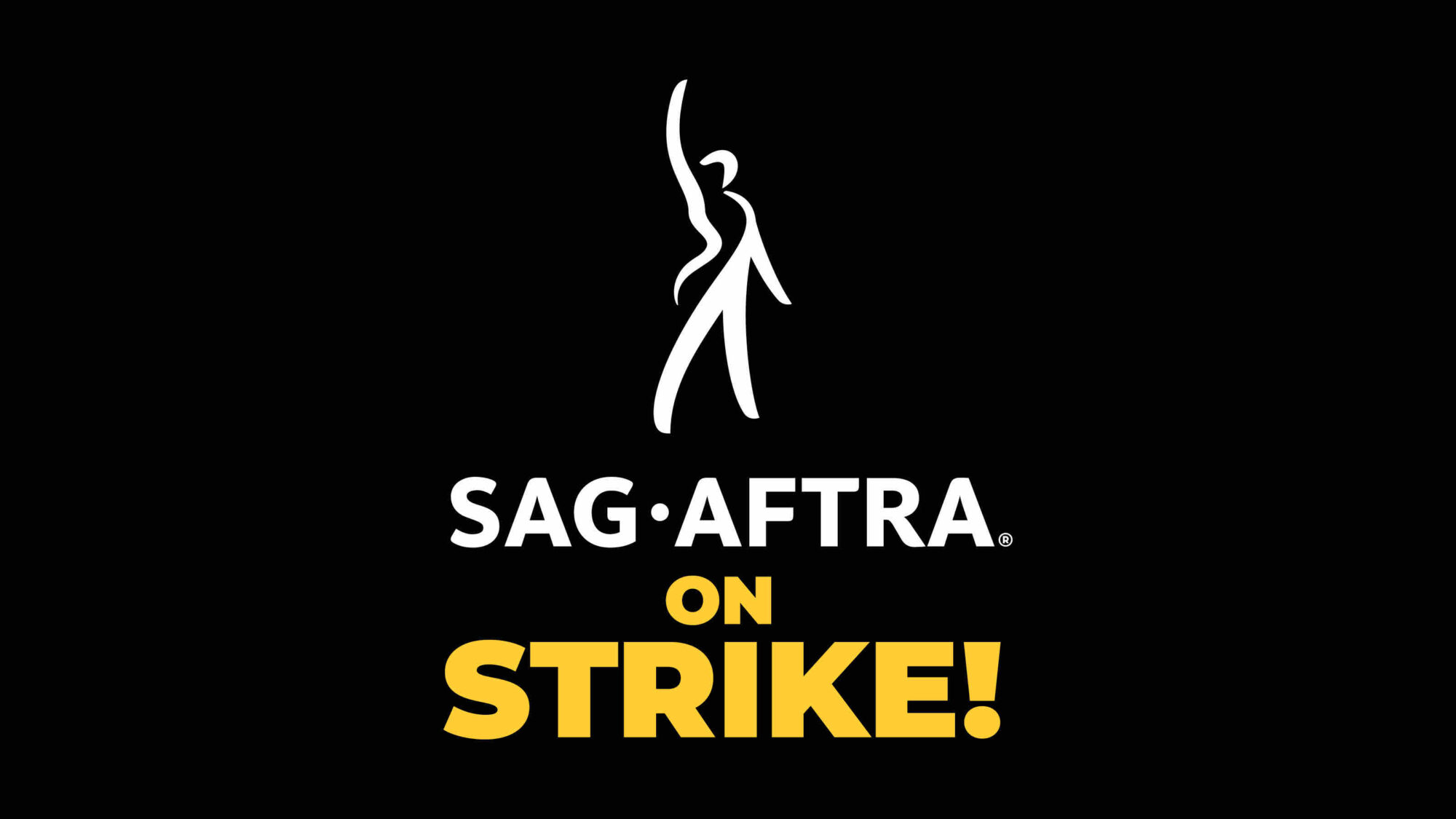 What's happening in the Hollywood industry mirrors how art is undervalued as a whole. There are so many people who diminish the careers of so many hard-working artists saying "They don't have real jobs", now that's basically what these corporations who employ these actors and writers are saying by undermining their work, paying them less than what they're worth and finding ways to replace with beings who literally have no pulse.
Art, no matter the medium, requires a beating heart and a living soul to be brought to life, so Art can never be replicated or replaced by Artificial Intelligence. We stand with SAG-AFTRA and the WGA, and we will win this war because Art will be never taken away from us.
If you stand with SAG-AFTRA and the WGA, check out their websites for ways you can help. Follow us on our social media for updates.
KEEP READING: DISNEY MULLING DELAYING SEVERAL FILMS INTO 2024 DUE TO SAG-AFTRA STRIKE; WILL THAT INCLUDE THE MARVELS?
Source: Variety via ComingSoon.net