It looks like there's finally been some movement on Lucasfilm's long-gestating Lando spinoff television series that would see Donald Glover return to the role. Variety reports that Donald Glover and his brother Stephen Glover have signed on to write the upcoming spinoff series, with Donald Glover attached to reprise his role as pirate and scoundrel Lando Calrissian from the 2018 feature, SOLO: A Star Wars Story.
DONALD GLOVER RETURNING TO WRITE LANDO SPINOFF WITH BROTHER STEPHEN GLOVER
Disney and Lucasfilm first announced the show at The Walt Disney Company Investor Day back in December 2020. Since that time, Justin Simien (Dear White People, Haunted Mansion) was attached to the project, but it looks like he is no longer a part of the show.
RELATED: Donald Glover Confirms Plans To Play Lando Calrissian In the Star Wars Universe Again
Variety also notes that the Glover brothers' deal to work on the show together was reached before the Writers Guild of America (WGA) strike against the Alliance of Motion Picture and Television Producers (AMPTP), which is currently still ongoing. The WGA has been striking against the AMPTP since early May. The actors union, SAG-AFTRA, has since declared its own strike against the AMPTP starting on July 14.
Actor Billy Dee Williams originated the role of Lando Calrissian in Star Wars: Episode V – The Empire Strikes Back in 1980. He later reprised the role in Return of the Jedi and multiple other animated and video game spinoffs over the years, including Star Wars Rebels. He played the character once more in 2019's Star Wars: The Rise of Skywalker. Glover first appeared as a younger version of Lando in SOLO opposite Alden Ehrenreich as a younger version of Han Solo.
During a recent interview with GQ earlier this year, Glover hinted at talks with Lucasfilm to return to play Lando again. However, he didn't offer too many details. The actor said at the time, "I would love to play Lando again. It's a fun time, being him. It just has to be the right way to do it. Time is precious. The past couple of years, this pandemic ****, it really had people experience time."
The actor continued, "People realize their time is valuable. You only get so much. I'm not interested in doing anything that's going to be a waste of my time or just a paycheck. I'd much rather spend time with people that I enjoy. It just has to be the right thing, and I think it could be. Lando is definitely somebody I like to hang out with."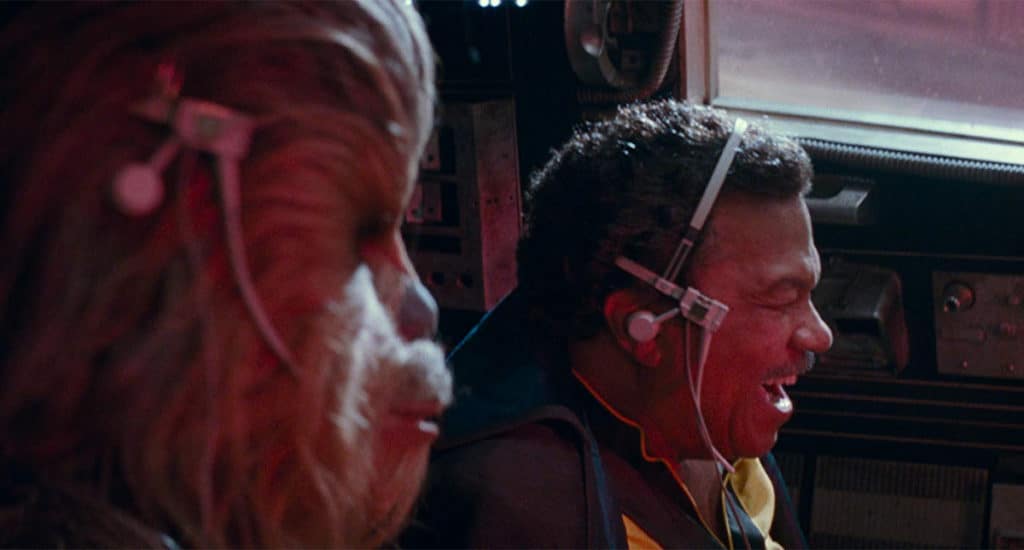 Donald and Stephen Glover are also reportedly working under an overall deal at Amazon. The Lando TV series was previously announced as a show that would stream exclusively on Disney+. The other major issue is that no work on the show can begin until the WGA and SAG-AFTRA strike issues have been resolved.
With the WGA and SAG-AFTRA still on strike, and the Glovers not even having written the show yet, it's highly unlikely that the Lando series will show up until 2025 at the earliest. The series doesn't have an official release date yet, but it will stream on Disney+ later on.
SOLO: A Star Wars Story was not a huge hit at the box office. At $392 million worldwide, it's the lowest-grossing live-action Star Wars movie of all time, making only $213 million domestically. The film didn't do all too well with critics either, scoring only 69% on Rotten Tomatoes.
However, while the film wasn't incredibly well-received, Glover generally received positive reactions with regard to his performance as young Lando, clearly spurring talks to give him his own premium streaming television project to further explore the character.
RELATED: All The Star Wars Celebration 2022 Disney Plus Announcements You Need To Know!
A new television series could show further major events in the life of the con artist, including depicting how he got control of Cloud City and more. It should be interesting to see what Donald Glover comes up with.
What do you think of the news? Are you happy there's finally been some movement for the Lando spinoff series? Are you looking forward to the show? Let us know your thoughts on The Illuminerdi's social media.
SOURCE: Variety
KEEP READING: All The Star Wars Celebration 2022 Disney Plus Announcements You Need To Know!