Comedian and actor Paul Reubens, best known for his work as the character Pee-wee Herman, has passed away. Variety reports that the actor passed away on Sunday (Jul. 30) at the age of 70. The actor had been privately battling cancer for many years. Reubens previously portrayed Pee-wee Herman in the popular television series, Pee-Wee's Playhouse, which ran for several seasons. He also starred as the character in three movies.
PEE-WEE HERMAN ACTOR PAUL REUBENS PASSES AWAY AT 70
His passing was initially confirmed by a statement on his Instagram account. In a statement written by Reubens, he revealed, "Please accept my apology for not going public with what I've been facing the last six years. I have always felt a huge amount of love and respect from my friends, fans, and supporters. I have loved you all so much and enjoyed making art for you."
RELATED: Beetlejuice 2: Willem Dafoe Joins Tim Burton's Long-Awaited Comedy-Horror Sequel
Reubens' estate also wrote the following statement in the Instagram post announcing his passing:
"Last night we said farewell to Paul Reubens, an iconic American actor, comedian, writer and producer whose beloved character Pee-wee Herman delighted generations of children and adults with his positivity, whimsy, and belief in the importance of kindness. Paul bravely and privately fought cancer for years with his trademark tenacity and wit. A gifted and prolific talent, he will forever live in the comedy pantheon and in our hearts as a treasured friend and man of remarkable character and generosity of spirit."
Reubens created the popular character Pee-wee Herman, who wore a bright red bowtie, grey suit, and had a distinctive, high-pitched voice. The character was featured in three movies, Pee-wee's Big Adventure, directed by Tim Burton, Big Top Pee-wee, and Pee-wee's Big Holiday. He also starred in his own children's morning television show, Pee-wee's Playhouse, from 1986 to 1990.
The actor debuted as his famous, iconic character of Pee-wee in 1980 when he launched the stage production, The Pee-wee Herman Show, based on the fictional character of Pee-Wee Herman he had been developing for years. The show made Pee-wee a cult fan favorite and it became a sellout hit. Reubens as Pee-wee later landed a special at HBO, with Reuben staying committed to the character in interviews and public appearances.
The actor was the center of controversy throughout the 1990s. In 1991, after already ending Pee-wee's Playhouse, he was arrested for indecent exposure at an adult movie theater in Sarasota, Florida. As a result, Paul Reubens backed away from the Pee-wee Herman character and started doing press as himself.
In 2010, the actor mounted a comeback once again as Pee-wee Herman, bringing The Pee-Herman Show show to Broadway and making TV appearances on WWE's Monday Night Raw and skits for Funny or Die. The actor also starred in another Pee-wee film, which he also co-wrote, Pee-wee's Big Holiday, which was a Netflix original feature. It was Reubens' last film role before his passing.
Some of his other film credits include the 1999 superhero comic book feature Mystery Men, the biographical crime drama Blow by Ted Demme, the original Buffy the Vampire Slayer movie, and Batman Returns. Some of his other TV appearances include 30 Rock, The Blacklist, Pushing Daisies, Hercules, Rugrats, Reno 911!, and What We Do in the Shadows.
In 2002, the actor was once again at the center of controversy when Reubens turned himself into the Los Angeles Police Department and was charged with misdemeanor possession of obscene material properly depicting a child under the age of 18 in sexual conduct. Reubens was a self-proclaimed collector of erotica and claimed he disagreed with the city's classification of pornography.
RELATED: Wednesday: Catherine Zeta-Jones Cast as Morticia in Tim Burton's Addams Family Spin-Off And Interesting New Story Details
The charges against Paul Reubens were later dropped in 2004 after he plead guilty to a lesser misdemeanor obscenity charge. Regarding the charges, Reubens told Stone Phillips in a 2005 interview with NBC News:
"One thing I want to make very, very clear, I don't want anyone for one second to think that I am titillated by images of children. It's not me. You can say lots of things about me. And you might. The public may think I'm weird. They may think I'm crazy or anything that anyone wants to think about me. That's all fine. As long as one of the things you're not thinking about me is that I'm a pedophile. Because that's not true."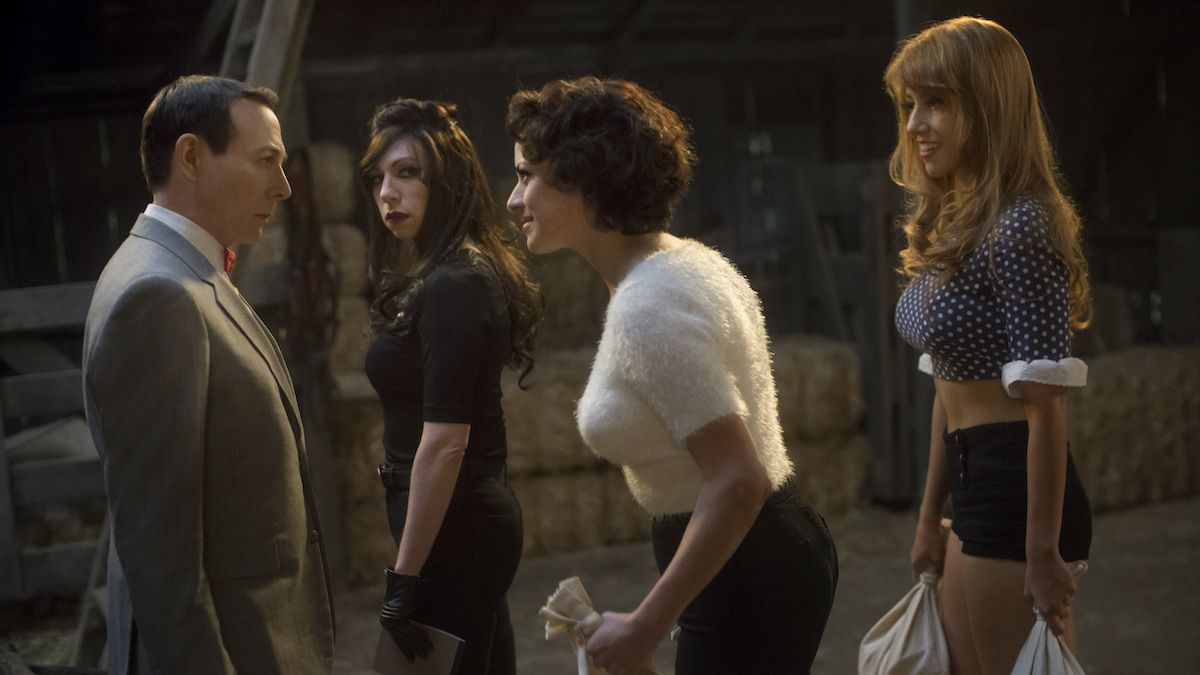 Before his passing, Paul Reubens was reportedly developing two new Pee-wee Herman projects. One of which was a black comedy titled The Pee-wee Herman Story, and the other was a family-themed adventure movie called Pee-wee's Playhouse: The Movie.
We send our thoughts and condolences to the friends and family of Paul Reubens. You can share your thoughts and memories of the actor, writer, and comedian on The Illuminerdi's social media.
KEEP READING: The Batman: Danny DeVito gives his take on Colin Farrell's Penguin