Actor Tobey Maguire, best known for his performance as Peter Parker/Spider-Man in the live-action film franchise, recently revealed how working on the MCU sequel, Spider-Man: No Way Home, and working with his fellow Spidey co-stars reignited his passion for acting. Maguire's recent comments were featured in the newly released Spider-Man: No Way Home – The Art of the Movie book, which is now available. The book features newly revealed comments by Maguire about his return to the role and working with co-stars Andrew Garfield and Tom Holland.
TOBEY MAGUIRE ON HOW WORKING WITH HIS SPIDER-MAN: NO WAY HOME CO-STARS FELT LIKE A 'REAL BROTHERHOOD'
Tobey Maguire's career is a captivating journey through the lights and shadows of Hollywood. Born in Santa Monica, California, on June 27, 1975, Tobey's passion for acting ignited at a young age. He began as a child actor, starring in commercials and television shows, slowly earning recognition for his natural talent.
RELATED: New Spider-Man Deal Being Finalized According To The Rumor Mill
However, it was in 2002 that Tobey Maguire soared to global stardom with his iconic portrayal of Peter Parker in Sam Raimi's Spider-Man. The film's massive success not only made him a household name but also solidified him as one of the most beloved superheroes of all time. Tobey continued to don the iconic Spidey suit for two more installments of the trilogy, garnering critical acclaim for his emotional depth and dedication to the role.
His portrayal of Spider-Man earned him widespread acclaim for bringing depth and vulnerability to the character. Many fans and comic book enthusiasts appreciated how he captured the essence of Peter Parker's struggles and moral dilemmas while embracing the responsibility of being a superhero. His on-screen chemistry with Kirsten Dunst, who played Mary Jane Watson, further elevated the emotional appeal of the films.
Maguire's rendition of the character became synonymous with Spider-Man for an entire generation. The film's commercial success and positive critical reception further solidified Tobey Maguire's place in the hearts of both casual moviegoers and die-hard Marvel fans.
Beyond his web-slinging escapades, Tobey Maguire delved into a diverse range of roles, showcasing his versatility as an actor. From the charming and earnest Jake Roedel in Ride with the Devil to the introverted and troubled Bobby Fischer in Pawn Sacrifice, Tobey proved himself as an actor capable of delving into complex characters.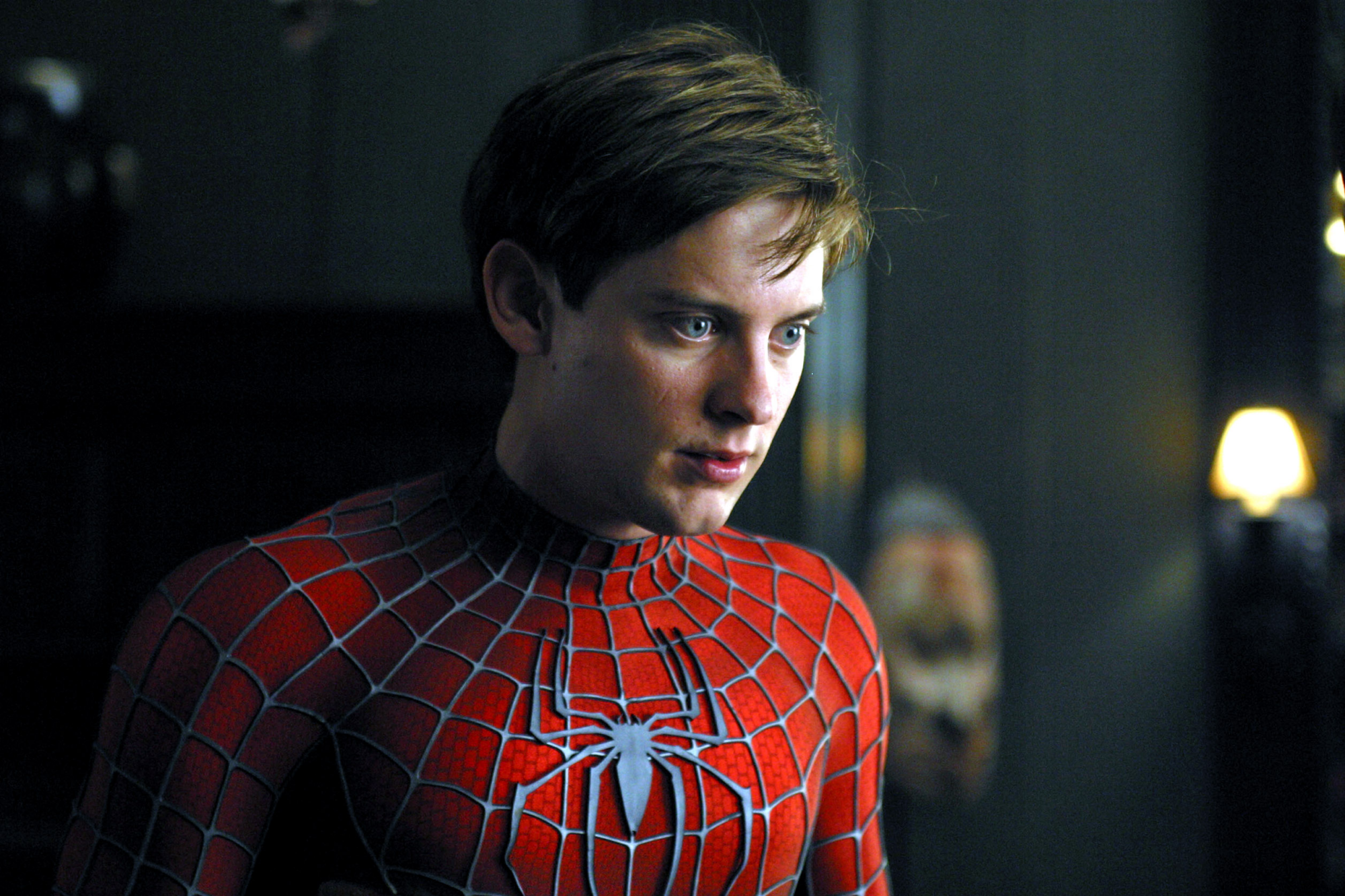 His impressive acting skills and box office appeal secured him numerous opportunities to collaborate with renowned directors and actors in the industry. With all his praise and accolades, it seems strange that he disappeared behind the camera between 2015 and 2023, working as a producer on projects like The 5th Wave. He also became involved in various philanthropic efforts, showcasing his commitment to making a positive impact beyond the silver screen.
Why he started to work behind the scenes is a mystery. Many actors dabble in production, and some even find they prefer it to performing and making the transition to producers or directors. This doesn't seem to be the case with Tobey though. Per an interview in the new art book for No Way Home (via The Direct), Maguire revealed on getting the call to do the film:
"I was really open, immediately, about coming to do [Spider-Man: No Way Home]. Not without nerves! But to get to show up with talented, creative people and play together–it's just a yes. There was such an open-heartedness to coming together and embracing each other and supporting each other that was really beautiful."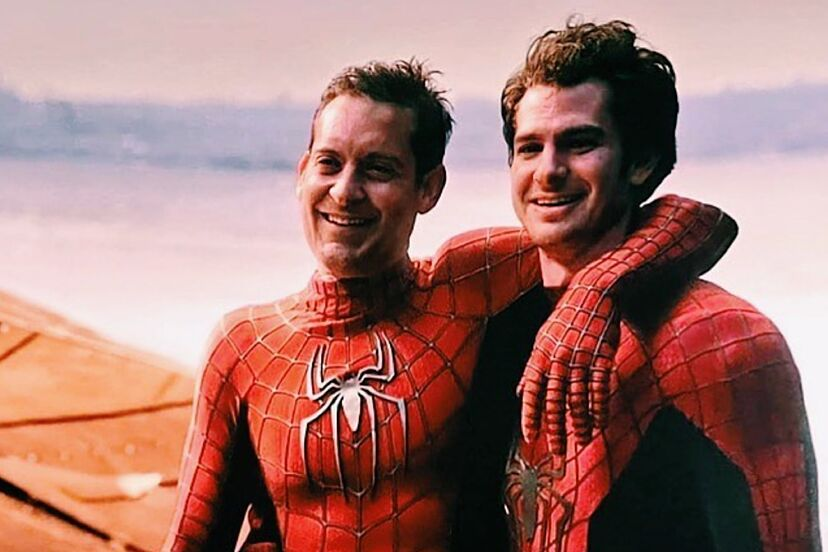 However, what comes next in the interview is revealing, and suggests that he had a waning interest in performance and acting. Maguire stated:
"Working with Andrew [Garfield] and Tom [Holland] was so dear to me, it really was special—a very rich experience for me, all around. It kind of reinvigorated my interest in performing. It felt like a real brotherhood, which was what we were aiming for, too, for us and for the characters. But then to have those dynamics play out—feeling a real connection and love for these guys, and having fun and having a laugh—all of that was energizing and reinvigorating for me."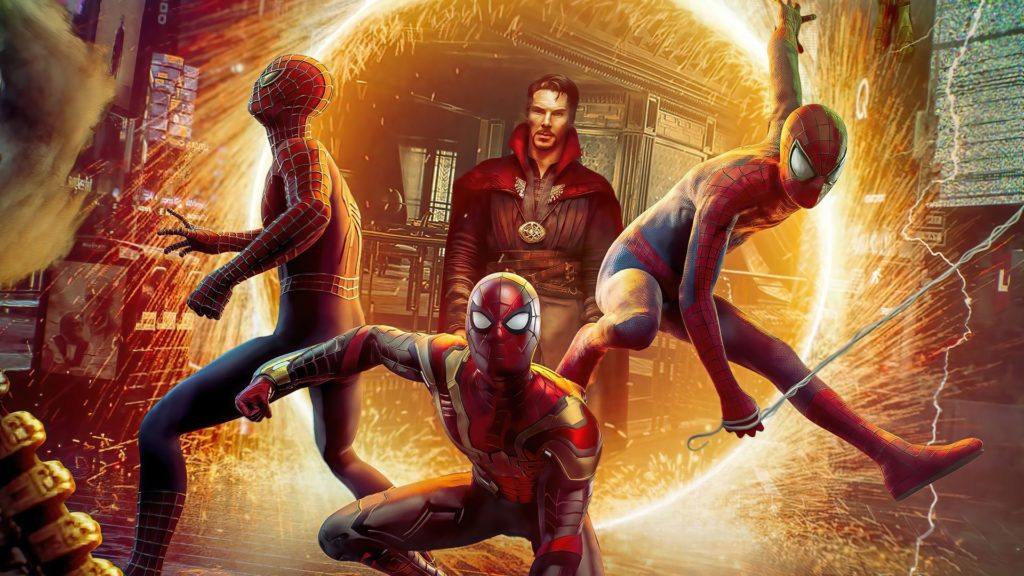 We all know the importance of a fun workplace and supportive colleagues in helping to maintain a positive attitude toward your work, and it sounds like Tobey found that on set. He also spoke on reuniting with his co-stars Alfred Molina and Willem Dafoe as Doctor Octopus and Green Goblin. Maguire added:
"[I]t was amazing to work again with Alfred [Molina] and Willem [Dafoe]. I just adore those guys and respect them as the great talents that they are and also just as lovely humans. It was a blast–it was like a reunion."
RELATED: Spider-Man 1-3 To Stream Free on Crackle Beginning in February
Spider-Man: No Way Home – The Art of the Movie is available now where books are sold. The film itself is also available now on Blu-ray, DVD, 4K, and streaming Video On Deman.
Hopefully this means we have a lot more of Tobey Maguire on our screens from here on out. But what did you think – was Peter Parker a triumphant return to the screen, or would you have preferred to leave him back in his own universe? Be sure to let us know on The Illuminerdi's social media.
SOURCE: Spider-Man: No Way Home – The Art of the Movie, The Direct
KEEP READING: Was Tobey Maguire's Spider-Man Leaked In This New Spider-Man: No Way Home Merchandise?