Bioworld's lifestyle brand, Dumbgood, has unveiled its latest fashion collection, a nostalgic tribute to the beloved Sanrio characters of the 1990s. This new Sanrio 90s collection adds to the brand's already popular Sanrio product line, offering a range of apparel that includes sweatshirts, sweatpants, boxer shorts, and tees. Here's a closer look at what this exciting collection has to offer.
Dumbgood's Tribute to 90s Sanrio Characters
The Sanrio 90s collection by Dumbgood is a celebration of the iconic characters that defined a generation. From the anthropomorphic duck Pekkle to the adorable Dalmatian Spottie Dottie, the collection captures the essence of 90s pop culture.
RELATED: BoxLunch Unveils New Radical TMNT Collection Inspired by the Original Animated Series
Fans of Pekkle can now wear streetwear inspired by the character, including the Gray Ringer Baby Tee (MSRP: $42), Puff Print Crew Neck Sweatshirt (MSRP: $95), Pekkle Puff Print Sweatpants (MSRP: $90), and Puff Print Blue Boxing Shorts (MSRP: $55). The collection also features apparel centered around Spottie Dottie and Monkichi, the loveable monkey of the Sanrio brand. The assortment concludes with a Distressed Long Sleeve (MSRP: $78) inspired by Sanrio's endearing pig character Pippo. All of these items are available now at the their Shop.
Style Meets Nostalgia
The Sanrio 90s collection is not just a fashion statement; it's a nostalgic journey back to a time when these characters were a part of everyday life. Dumbgood has masterfully crafted designs that serve as an authentic dedication to selected fandoms, reflecting their growing footprint in lifestyle fashion.
The collection provides a perfect blend of style and nostalgia, making it a must-wear essential for those who grew up with these characters. It's a fantastic demonstration of Dumbgood's ability to create unique and thoughtful designs that resonate with individuals rather than mass fashion trends.
Where to Find the Collection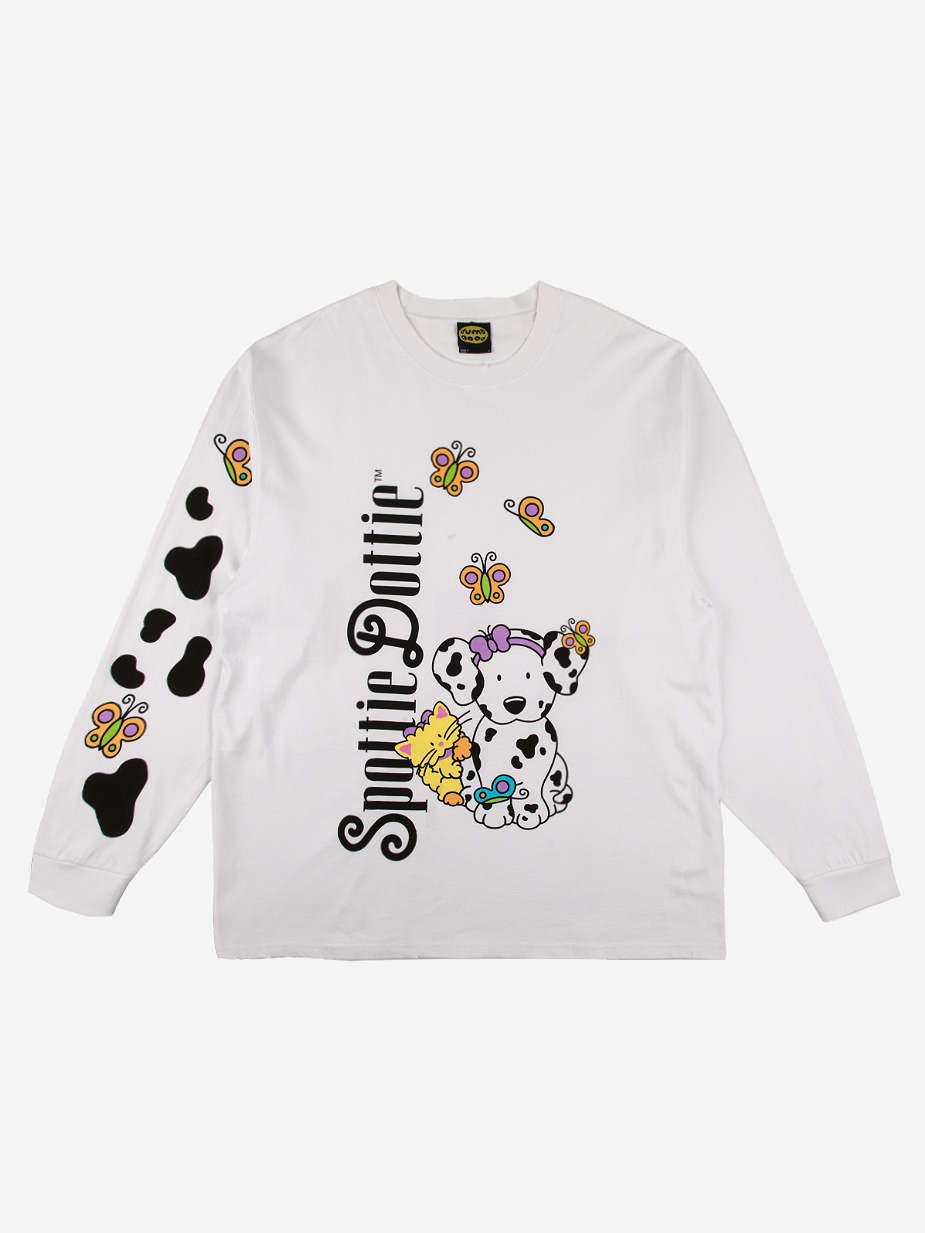 The new Sanrio 90s collection is now available online on Dumbgood.com. Fans can follow the brand on Facebook, Instagram, and Twitter to stay up-to-date with the latest announcements and explore the full range of products.
RELATED: Disney Lorcana – A Beginner's Guide to Building Your 1st Magical Deck
Dumbgood's Sanrio 90s collection is a fashionable blast from the past, offering a unique blend of style and nostalgia. It's a tribute to the characters that shaped a generation and continues to inspire fashion enthusiasts and streetwear trendsetters. Whether you're a 90s kid or simply appreciate the timeless appeal of Sanrio characters, this collection is a must-have addition to your wardrobe.
About Dumbgood
What are your thoughts on Dumbgood's Sanrio 90s collection? Which character-inspired apparel are you most excited about? Share your thoughts on social media and let us know what you think!
Source: Bioworld/Dumbgood
KEEP READING: CURSED SPIRITS BEWARE: New 'JUJUTSU KAISEN' Capsule Collection Coming from 999 Club and Crunchyroll