Fans of the hit dark fantasy action series JUJUTSU KAISEN are in for a treat as Juice WRLD's 999 Club announces a limited capsule collection in partnership with global anime brand Crunchyroll. The collection, inspired by the characters and themes of JUJUTSU KAISEN, is available for pre-order starting August 22, 2023.
The Cursed Six-Piece Collection
The collection, which reflects the cursed energy and dark fantasy elements of the series, includes six unique pieces:
First Years Tee: A Heavyweight Retro Tee in White featuring the Tokyo Jujutsu High School team Yuji Itadori, Megumi Fushiguro, Nobara Kugisaki, and Satoru Gojo.
Special Grade Tee: A Heavyweight Retro Tee in Black featuring Yuji Itadori and the curse he becomes, Ryomen Sukuna.
Cursed Energy Hoodie: A Custom Heavyweight Cut & Sewn Hoodie in Black featuring the special grade cursed spirits of JUJUTSU KAISEN including Jogo, Mahito, and Hanami, alongside curse user Suguru Geto.
JUJUTSU KAISEN Iconography Tee: A Heavyweight Retro Tee in White featuring iconography behind the dark fantasy series printed with a puff technique.
Chibi Tee: A Heavyweight Retro Tee in Purple featuring chibi versions of fan-favorite characters.
Sukuna Hoodie: A Custom Heavyweight Cut & Sewn Hoodie in White featuring the iconic markings of Ryomen Sukuna. (Available soon)
RELATED: BoxLunch Unveils New Radical TMNT Collection Inspired by the Original Animated Series
Fans can pre-order the collection through 999 Club's online store for a limited time.
Juice WRLD's Love for Anime
Juice WRLD's passion for anime is well-known, and it was a part of his everyday life. The meaning behind 999 embodies taking negative situations and turning them into something positive, mirroring the heroes of JUJUTSU KAISEN. This collaboration is a fitting tribute to Juice WRLD's legacy and his connection to the world of anime.
RELATED: G FUEL Energy Launches New Protein Puffs Snack Line with White Cheddar as Their Delectable 1st Flavor
JUJUTSU KAISEN follows the action-packed tale of a high-schooler who gains cursed energy and enters a life from which he can never turn back. Produced by TOHO Animation and animated by MAPPA, the anime is based on the best-selling manga written and illustrated by Gege Akutami. Both seasons are streaming now on Crunchyroll.
The JUJUTSU KAISEN x 999 Club capsule collection is a must-have for fans of the series and those who appreciate the unique blend of dark fantasy and streetwear style. With limited availability, fans are encouraged to pre-order quickly to secure these exclusive pieces.
About Jujutsu Kaisen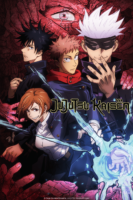 Release Date: Season 2 Premiere July 6, 2023 on Crunchyroll
Genres: Shonen, Supernatural, Action
Directors: Sunghoo Park (S1), Shōta Goshozono (S2)
Writer: Hiroshi Seko
Producers: Hiroaki Matsutani, Makoto Kimura, Toshihiro Maeda, Yoshiaki Takagaki, Yuriha Murai
Studio: MAPPA
Publisher: Toho
Licensed By: Crunchyroll, Viz Media

Synopsis
Yuji Itadori is a boy with tremendous physical strength, though he lives a completely ordinary high school life. One day, to save a classmate who has been attacked by curses, he eats the finger of Ryomen Sukuna, taking the curse into his own soul. From then on, he shares one body with Ryomen Sukuna. Guided by the most powerful of sorcerers, Satoru Gojo, Itadori is admitted to Tokyo Jujutsu High School, an organization that fights the curses… and thus begins the heroic tale of a boy who became a curse to exorcise a curse, a life from which he could never turn back.
Are you excited about the JUJUTSU KAISEN capsule collection? Which piece are you most looking forward to? How do you feel about the collaboration between 999 Club and Crunchyroll? Share your thoughts and get ready to embrace the cursed energy with us on social media!
Source: 999 Club
KEEP READING: Secretlab x Jujutsu Kaisen Titan EVO – A Gaming Chair Collaboration Brimming with Cursed Energy