BoxLunch, the renowned pop culture retailer, is making waves in the world of nostalgia with the launch of its latest merchandise collection. This time, the spotlight is on the iconic Teenage Mutant Ninja Turtles (TMNT), drawing inspiration from the classic comic books and the original animated series that captured the hearts of millions worldwide.
BoxLunch Teenage Mutant Ninja Turtles Collection
The Teenage Mutant Ninja Turtles collection at BoxLunch is a treasure trove of apparel that pays homage to the four pizza-loving, crime-fighting turtle brothers. From T-shirts and raglan tees to the iconic pizza Turtles flannel, each piece is a nod to the timeless charm of Donatello, Raphael, Michelangelo, and Leonardo. For those looking to make a fashion statement this summer, the collection also includes a matching woven shirt and shorts set that perfectly encapsulates the classic Teenage Mutant Ninja Turtles era.
RELATED: TMNT Co-Creator Explains Unfortunate Reason Why 'The Last Ronin' Is Not Being Made Into a Feature Film
But the Teenage Mutant Ninja Turtles nostalgia doesn't end with apparel. This new collection extends to character-specific accessories like socks and hats, each featuring one of the beloved Turtles. To add a dash of Teenage Mutant Ninja Turtles flair to any outfit, fans can choose from a variety of pins, including character, pizza box, and spinning pizza designs.
The pop culture retailer's Teenage Mutant Ninja Turtles collection also ventures into housewares, offering fans a chance to infuse their homes with a touch of Turtle magic. Character pillows featuring each of the Turtles, a ramen bowl, and an exclusive pizza cookbook complete with a character apron are just a few of the items available. For those sunny days, a car sunshade is the perfect way to protect your vehicle while showcasing your Turtle Power pride.
RELATED: 'Disney Villainous' Disney100 Edition Review – Being Bad Has Never Been So Good
This collection is a testament to retailer's commitment to bringing pop culture favorites to fans in unique and exciting ways. Whether you're a lifelong Teenage Mutant Ninja Turtles fan or a newcomer to the franchise, this collection offers a fun and stylish way to celebrate the enduring appeal of the Teenage Mutant Ninja Turtles.
The Teenage Mutant Ninja Turtles collection is now available in participating BoxLunch stores nationwide and online. To explore the collection, visit BoxLunch's TMNT Collection. Don't miss out on this opportunity to relive the classic era of Teenage Mutant Ninja Turtles with BoxLunch's new collection!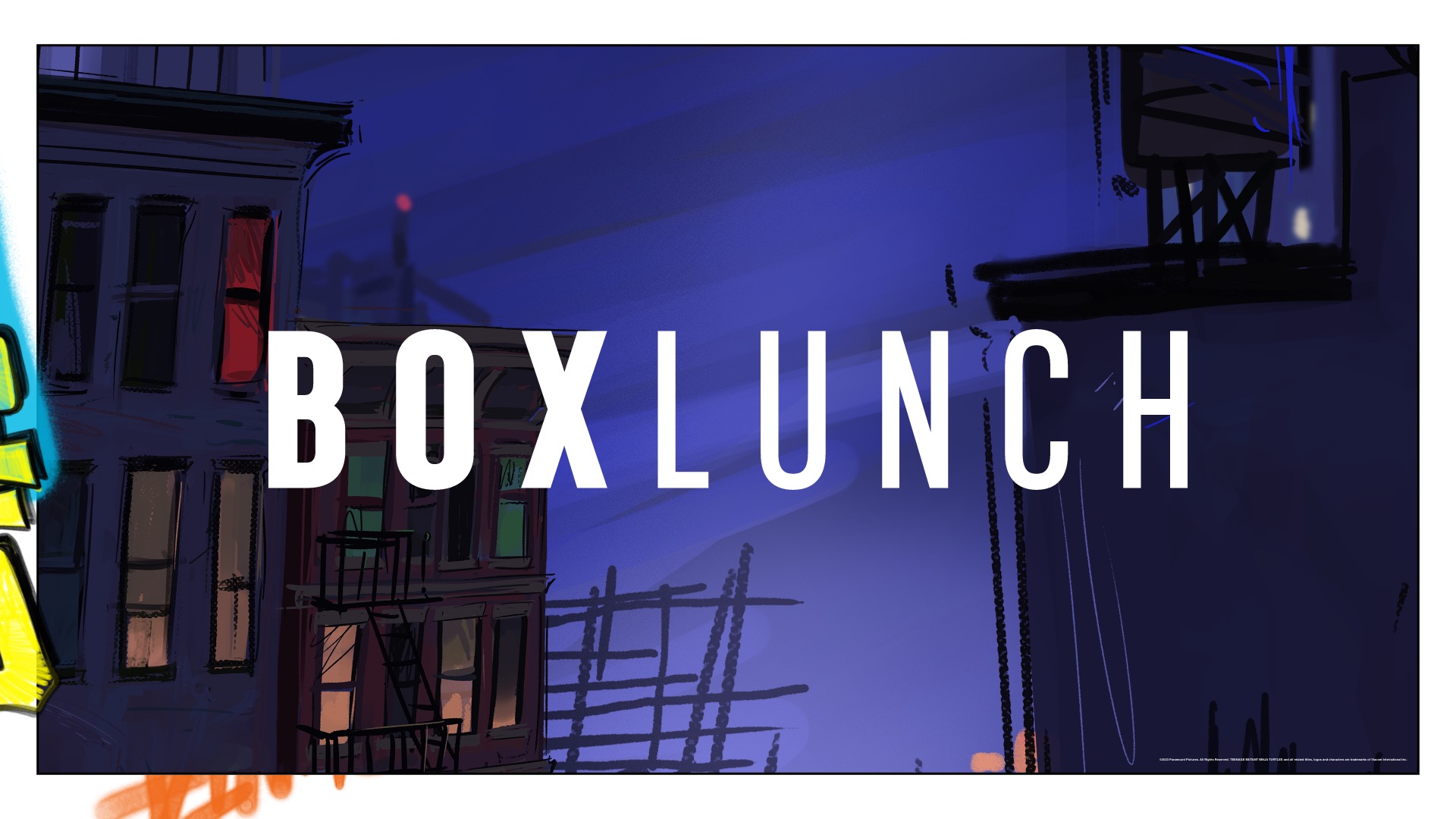 What's your favorite piece from the new collection? Is this your favorite BoxLunch Collection so far? Who's your favorite turtle? Let us know your thoughts and share your favorite pieces with us on social media!
Source: BoxLunch
KEEP READING: TMNT: Mutant Mayhem Review – The Best and Biggest Surprise of 2023