Netflix's Heart of Stone is a thrilling espionage film directed by Tom Harper and penned by Greg Rucka and Allison Schroeder. Produced by a team including Skydance's David Ellison, Dana Goldberg, and Don Granger, along with Gal Gadot herself, the film stars Gadot as Rachel Stone, an elite MI6 agent with a secret identity. Unbeknownst to her team, she is part of the Charter, a covert organization using cutting-edge technology to neutralize global threats. The film's plot unfolds as Rachel's two lives collide when a mysterious hacker derails a routine mission, leading her on a race to protect the Charter while discovering that her humanity might be her greatest strength.
Gal Gadot is a Wonder With or Without Powers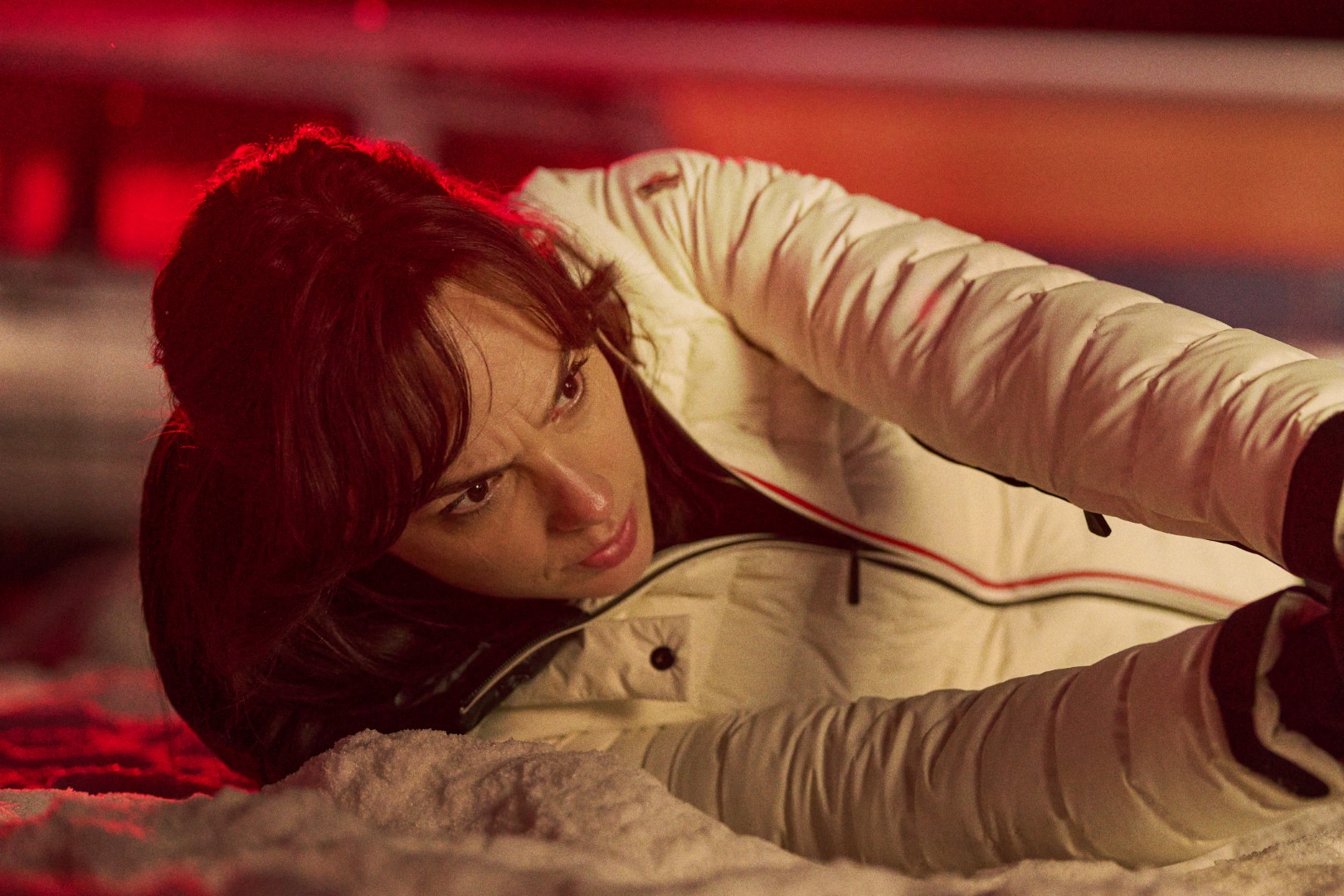 Gal Gadot effortlessly carries Heart of Stone. Her cover and her spy selves are wonderfully different aspects of her character that make for an intense reconciliation when they are forced together. Gadot is fully in her element as an action lead. Gadot pushes the envelope with some truly awesome stunts and action sequences. Though I can't say that she is challenged in the dramatic aspects of her character, it is still a wonderfully well-rounded performance and another W for her collection.
RELATED: 'The Last Voyage of the Demeter' Review – Dracula Misses the Jugular
The rest of the cast are wonderful support, but their characters lack any real depth to stand out. Everyone has a job, all the jobs are done to perfection with enthusiasm. You'd be hard-pressed to find any critique outside of them not being particularly memorable. They all service the story, and the story has very little to do with them.
I Spied This Before
Heart of Stone is a fun action-filled spy thriller that expertly completes the checklist. It has all the elements fans would want of the genre. And while some of the boxes are checked with jaw-dropping gusto, most of the other boxes are just crossed off with no added flare. While not to take away from the enjoyment of the film, I can't say it does enough to stand out from a populated genre.
RELATED: Mission: Impossible – Dead Reckoning Part One Review – Impossibly Elevates the Franchise
The story relies heavily on twists, so it's not possible to go into heavy detail without spoiling it. And while the twists are surprising, none of them have any resonance. They fall squarely in the expected unexpected. Chances are audiences might not guess the exact occurrence, but it will fall squarely within their scope of expectation.
Doesn't Matter If You Win by an Inch or a Mile, a Win is a Win
While Heart of Stone may not stand tall to someone who has to watch movies multiple times a week for work, that doesn't mean the film isn't above average. Gal Gadot's performance is a wonderful display of her ability to inhabit characters emotionally and physically, providing a fully realized lead that is ready to carry a franchise. The film also features masterfully designed and captured action sequences that are exhilarating to experience. Especially if you have a surround sound system. The plot twists are unpredictable and will keep audiences guessing throughout the film. It just might not stick with many after the credits roll.
For being a fun and exhilarating spy thriller, I give Heart of Stone a 7/10.
Heart of Stone premieres exclusively on Netflix on August 11, 2023.
About Heart of Stone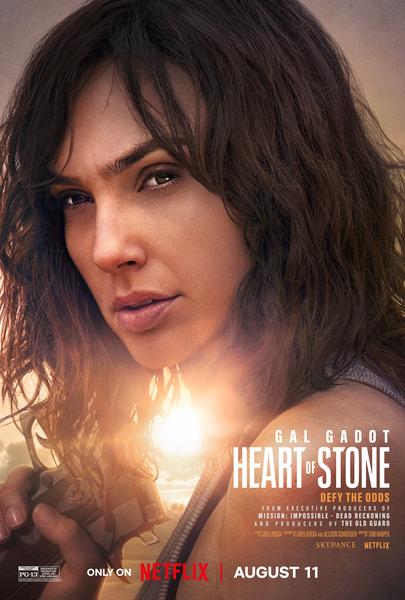 RELEASE DATE: August 11, 2023, exclusively on Netflix
DIRECTOR: Tom Harper
WRITERS: Greg Rucka and Allison Schroeder
PRODUCERS: Skydance's David Ellison, Dana Goldberg, and Don Granger, along with Mockingbird's Bonnie Curtis and Julie Lynn, and Pilot Wave's Gal Gadot and Jaron Varsano
EXECUTIVE PRODUCERS: Patty Whitcher, Tom Harper, Greg Rucka
CAST: Gal Gadot, Jamie Dornan, Alia Bhatt, Sophie Okonedo, Matthias Schweighöfer, Jing Lusi, Paul Ready

Synopsis
Rachel Stone (Gal Gadot) appears to be an inexperienced tech, on an elite MI6 unit headed up by lead agent Parker (Jamie Dornan). What her MI6 team doesn't know is that Stone actually works for the Charter — a covert peacekeeping organization, secret even from other spies, which uses cutting-edge technology to neutralize global threats.

Rachel has been trained to be the consummate professional: a phenomenal field agent who sticks to the mission, follows the numbers, and trusts no one. When a routine mission is derailed by mysterious hacker Keya Dhawan (Alia Bhatt), Rachel's two lives collide. As she races to protect the Charter and strives to beat the odds, her humanity might just be her biggest asset.
Are you hyped to watch Heart of Stone? Do you think Gal Gadot is the ultimate spy? What secret organizations do you think the film is actually based on? Let us know your thoughts and theories on social media!
KEEP READING: Is Marvel Studios Finally Developing A New Project Around An All-Female Superhero Team?