Visual effects (VFX) play a pivotal role in bringing fantastical elements to life in television and movies. Erik Henry, the VFX Supervisor for Invasion Season 2, shed light on the intricate balance between practical effects and computer-generated imagery (CGI) in the series during our interview. His insights provide a fascinating glimpse into the behind-the-scenes magic that makes Invasion such a visual treat.
Striking the Right Balance
The synergy between practical effects and CGI is crucial in achieving a realistic look on screen. Henry emphasizes the importance of having a tangible base to work upon, which ensures that the visuals don't appear artificial.
"It's super important to do that. The special effects team delivers, and we augment it to some degree, but without that base to work on, things start to look artificial."

-Erik Henry, Season 2 VFX Supervisor-
RELATED: INVASION S2 Exclusive Interview – Alik Sakharov on Bringing His Visual Storytelling to the Acclaimed Series
Lighting the Entity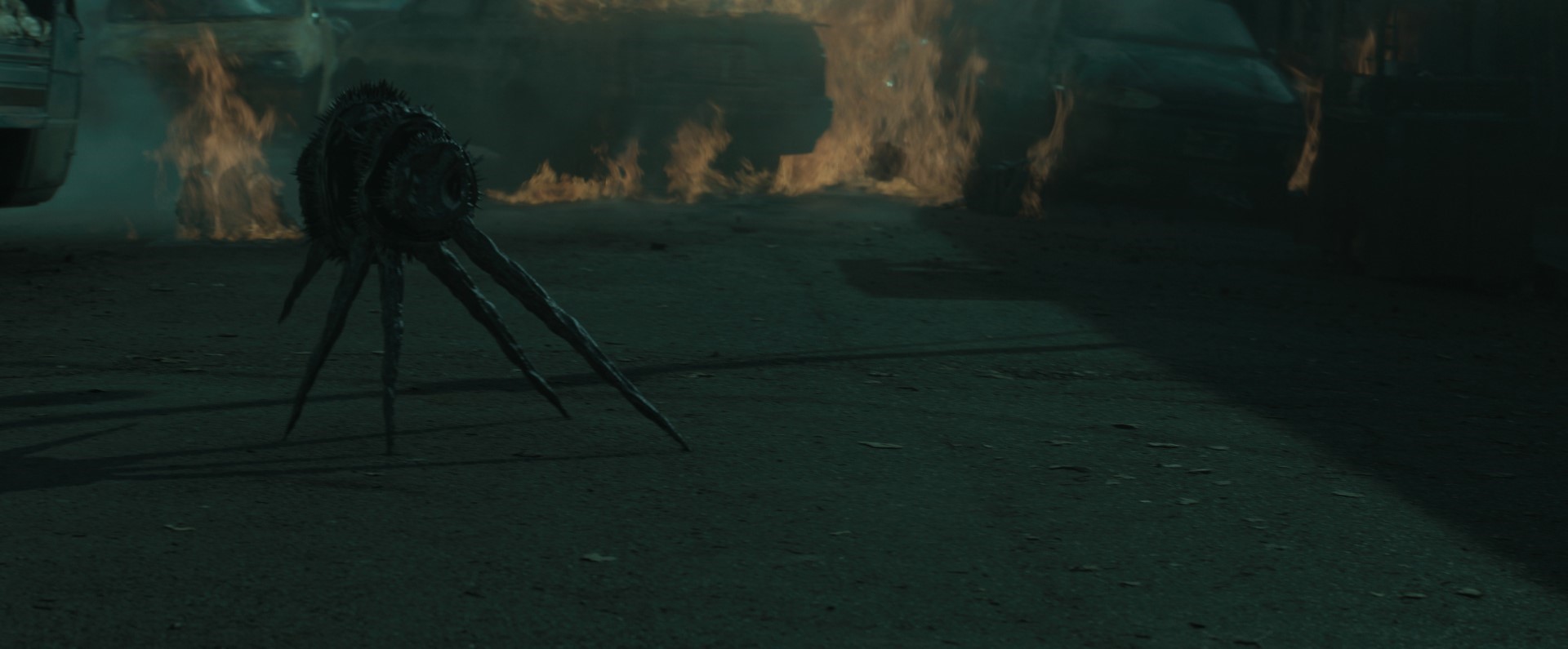 One of the standout elements in Invasion Season 2 is the entity character, described by Henry as "moving blown glass." Conveying its emotions to the audience was a challenging task. However, the creative use of lighting played a significant role in achieving the desired effect.
"There's a scene where the lighting, we have the entity character in season two, which is this sort of moving blown glass. It has different emotions it has to show to the audience, which was a tough challenge. The DP created this lovely light board that was mobile, and he could move that and get it in close to the actress, and it would light her and the room around her. Things like that are indispensable to the success of the final image."

-Erik Henry, Season 2 VFX Supervisor-
RELATED: INVASION S2 Interview – Erik Henry Talks About Creating The Visual Magic of the Series
Erik Henry's insights into the VFX of Season 2 of the series highlight the meticulous attention to detail and the collaborative efforts that go into creating a visually stunning series. By seamlessly blending practical effects with CGI, the team ensures that the audience is treated to a believable and immersive experience.
INVASION Season 2 now streaming globally on Apple TV+, with new episodes every Wednesday.
About INVASION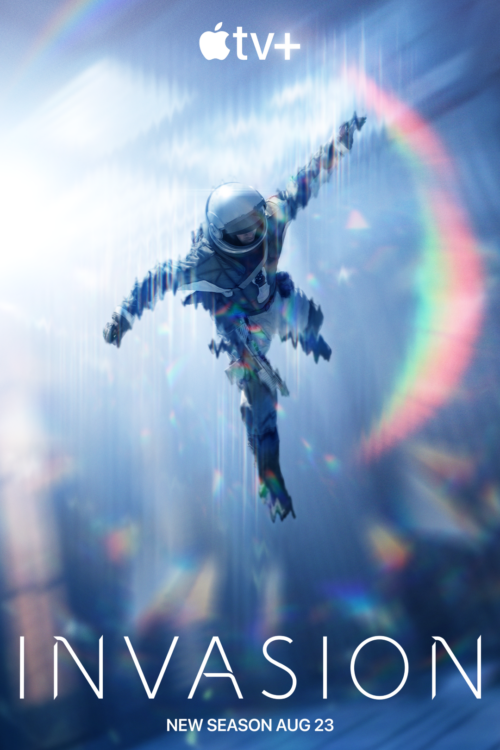 Release Date: Season 2 Premieres August 23, 2023
Executive Producers: Simon Kinberg, David Well, Audrey Chon, David Witz, Alik Sakharov, Andrew Baldwin, Katie O'Connell Marsh
Production: Boat Rocker Studios
Distribution: Apple TV+
Cast: Golshiteh Frahani, Shioli Kutsuna, Shamier Anderson, India Brown, Billy Barratt, Azhy Robertson, Paddy Holland, Tara Moayedi, Enver Gjokaj, Nedra Marie Taylor, Naian González Norvind

Synopsis
From Academy Award-nominated and two-time Emmy Award-nominated producer Simon Kinberg and David Weil, "Invasion" is a sweeping, character-driven science fiction drama series that follows an alien invasion through different perspectives arouhat do you think of Alik Sakharov's approach to visual storytelling in Invasion Season 2? Do you agree with the importance of creating a unified vision for the opening sequence? How do you feel about the character-based drama set against the backdrop of an alien invasion? Share your thoughts and reactions to Sakharov's insights and the second season of Invasion on social mediand the world. Set across multiple continents, "Invasion" stars Shamier Anderson, Golshifteh Farahani, Sam Neill, Firas Nassar and Shioli Kutsuna.
How do you feel about the blend of practical effects and CGI in modern television and movies? Do you think the use of tangible elements enhances the overall visual experience or does it make the CGI to obvious? What are your thoughts on the entity character's portrayal in Invasion Season 2? We'd love to hear your opinions on social media!
KEEP READING: INVASION S2 Interview – Balancing Drama and Sci-Fi with Director Alik Sakharov