A director's vision is paramount in shaping the narrative of a series, especially when it delves into the realms of science fiction. Alik Sakharov, the directorial genius behind Invasion Season 2, offers a unique perspective on how he approaches the storytelling process, balancing the drama with the sci-fi elements. In a recent interview, Sakharov delves deep into his creative process, revealing the intricacies of bringing the script to life on screen.
The Art of Visual Interpretation
For Sakharov, the initial reading of a script is not about visualizing specific shots or sequences. Instead, it's about immersing himself in the story, letting the narrative naturally evoke imagery in his mind.
"Funnily enough, I don't really picture it like, you know, I don't go into it deciding that I'm going to picture it in a very particular way. It's always for me, it's always, you know, I read for the sake of the story… And as you keep reading it, you can't help yourself, but the script is helping you to form some sort of imagery as you go along. And you basically just extrapolate on what's being presented to you on the page and then how you interpret it visually as you go along."

-Alik Sakharov, 'Invasion' Season 2 Director-
RELATED: INVASION S2 Exclusive Interview – Alik Sakharov on Bringing His Visual Storytelling to the Acclaimed Series
A Layered Approach to Directing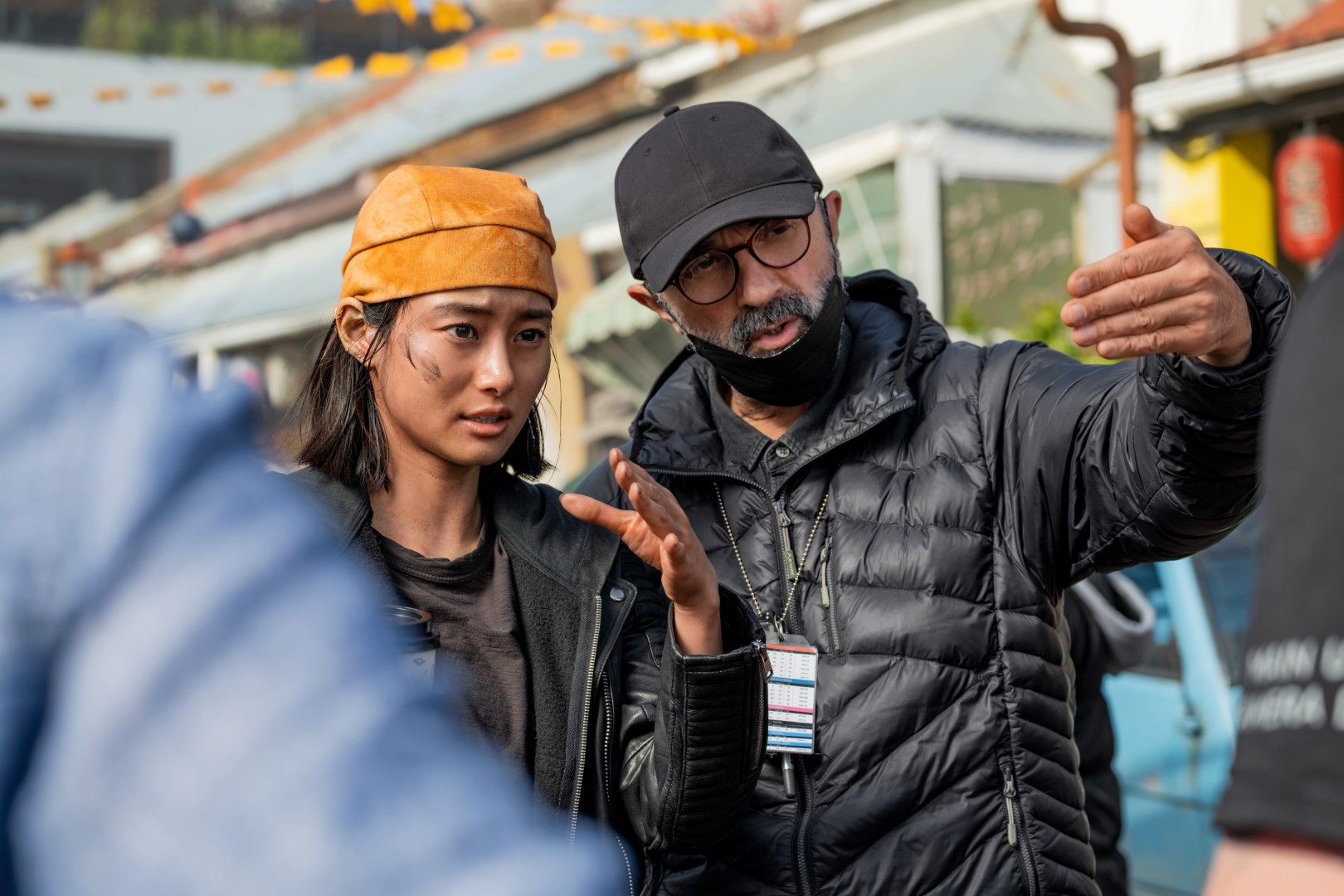 Sakharov emphasizes that his approach to understanding a script is multi-layered. The first read is purely for enjoyment, allowing the story to naturally unfold in his mind. Subsequent readings become more technical, breaking down scenes, character movements, and other details.
"But you know, in the beginning, you don't read it for that value; you just read it for pure enjoyment. And then, you know, when you read it again and again and again, you start breaking it down; it becomes very technical and very fractured."

-Alik Sakharov, 'Invasion' Season 2 Director-
RELATED: Invasion S2 Interview – Erik Henry Talks About Creating The Visual Magic of the Series
Balancing Drama with Sci-Fi Elements
When asked about striking a balance between the emotional depth of characters and the sci-fi elements of the series, Sakharov's answer was straightforward. For him, the core of the series is its drama, with the sci-fi elements serving as a backdrop.
"It's actually very simple, honestly… What you're basically building is drama. The drama is such that, you know, look, humanity needs to save itself from this invasion, and they need to fight back… So what you're creating basically is the curve of the drama in the background of which you're not combating terrestrial anymore; you're battling an extraterrestrial enemy, simple as that."

-Alik Sakharov, 'Invasion' Season 2 Director-
RELATED: Crafting the Mystical World of Wheel of Time in Season 2 with the Brilliant Ondrej Nekvasil
Alik Sakharov's insights provide a fascinating look into the mind of a director, emphasizing the importance of story and character in even the most complex of sci-fi narratives. His approach to Invasion Season 2 showcases the delicate balance between drama and science fiction, ensuring that the heart of the story remains at the forefront.
INVASION Season 2 now streaming globally on Apple TV+, with new episodes every Wednesday.
About INVASION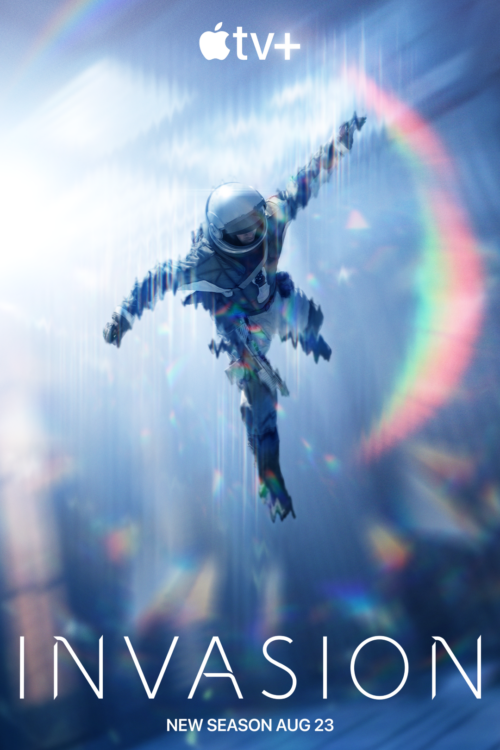 Release Date: Season 2 Premieres August 23, 2023
Executive Producers: Simon Kinberg, David Well, Audrey Chon, David Witz, Alik Sakharov, Andrew Baldwin, Katie O'Connell Marsh
Production: Boat Rocker Studios
Distribution: Apple TV+
Cast: Golshiteh Frahani, Shioli Kutsuna, Shamier Anderson, India Brown, Billy Barratt, Azhy Robertson, Paddy Holland, Tara Moayedi, Enver Gjokaj, Nedra Marie Taylor, Naian González Norvind

Synopsis
From Academy Award-nominated and two-time Emmy Award-nominated producer Simon Kinberg and David Weil, "Invasion" is a sweeping, character-driven science fiction drama series that follows an alien invasion through different perspectives arouhat do you think of Alik Sakharov's approach to visual storytelling in Invasion Season 2? Do you agree with the importance of creating a unified vision for the opening sequence? How do you feel about the character-based drama set against the backdrop of an alien invasion? Share your thoughts and reactions to Sakharov's insights and the second season of Invasion on social mediand the world. Set across multiple continents, "Invasion" stars Shamier Anderson, Golshifteh Farahani, Sam Neill, Firas Nassar and Shioli Kutsuna.
What do you think about Sakharov's approach to directing? How do you feel about the balance between drama and sci-fi in Invasion? Do you believe that character-driven narratives are essential in sci-fi series? Share your thoughts with us on social media!
KEEP READING: The 8-Week Journey Behind THE WHEEL OF TIME S2's Epic Stunt Choreography