The ongoing strikes have left Daredevil: Born Again in an indefinitely delayed state at the moment. Marvel Studios has been forced to reshape its release slate as a result of the ongoing strikes in Hollywood. Currently, the Writers Guild of America (WGA) and the actors union (SAG-AFTRA) are in the midst of a labor dispute with the Alliance of Motion Picture and Television Companies (AMPTP). That's caused significant delays or halts in production for some major upcoming film and TV projects. The Hollywood Reporter had more news on some of the recent release changes and delays in a new report, including for the highly-anticipated MCU series, Daredevil: Born Again.
Born Action was forced to pause its production due to the strikes. Now, it's unknown where the show will end up with the strikes not having any end in sight. The WGA strike is now in its fifth month after beginning in early May. SAG-AFTRA declared its own strike against the AMPTP on July 14.
MARVEL'S DAREDEVIL: BORN AGAIN DELAYED INDEFINITELY DUE TO ONGOING STRIKES
Marvel Studios first announced the new live-action Daredevil television series back at the 2022 San Diego Comic-Con during the Marvel Studios panel. It was revealed that the show would include a new 18-episode series, featuring Charlie Cox reprising his role as Matt Murdock/Daredevil and Vincent D'Onofrio back as Wilson Fisk/The Kingpin.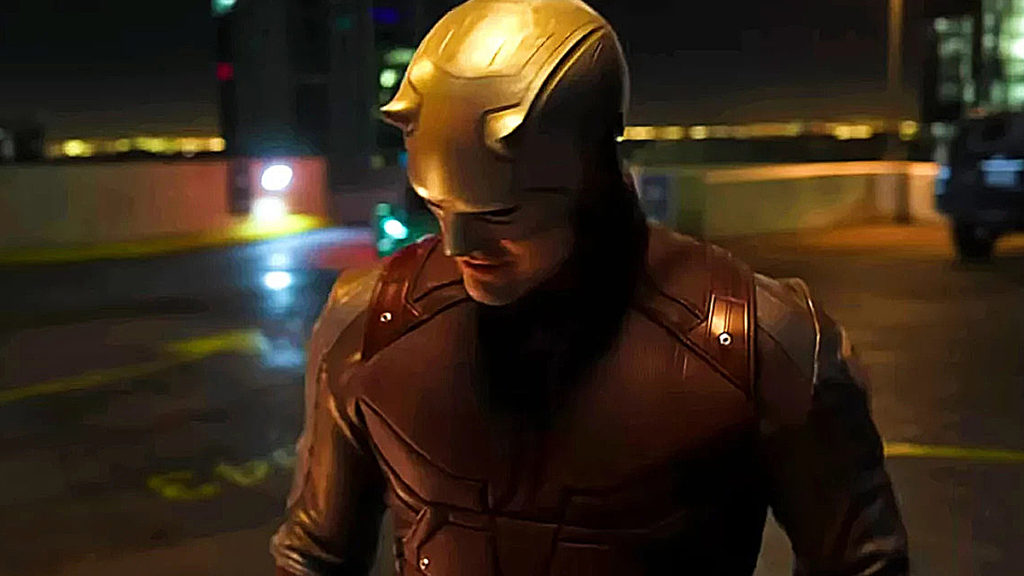 The show would apparently be a continuation of the previous Daredevil Netflix television series that also starred Cox and D'Onofrio, which ran for three seasons and 39 episodes. Cox had already returned as Murdock, appearing in Marvel and Sony's Spider-Man: No Way Home released in 2021. He also appeared once again in live-action for the Marvel TV miniseries She-Hulk: Attorney at Law, sporting a new yellow and red Daredevil suit. Meanwhile, D'Onofrio returned as Kingpin in the Marvel Hawkeye miniseries.
RELATED: Daredevil: Born Again Casts Sandrine Holt as the New Vanessa Fisk and Dexter Director Michael Cuesta
The Born Again series was originally scheduled to debut on Disney+ in Spring 2024. However, it's no longer going to meet that release date, and per THR's report, it's unclear when the series will end up getting its release. Once the strikes are resolved, presumably, production will resume. Once that's done, Disney and Marvel Studios can hopefully find a new release window for the show.
Daredevil: Born Again is not the only Marvel Studios series affected by the ongoing strikes. Like Daredevil, the Wonder Man series, starring Yahya Abdul-Mateen II and Ben Kingsley (reprising his role as Trevor Slattery) was also paused mid-production before it was completed. So its release window is also up in the air.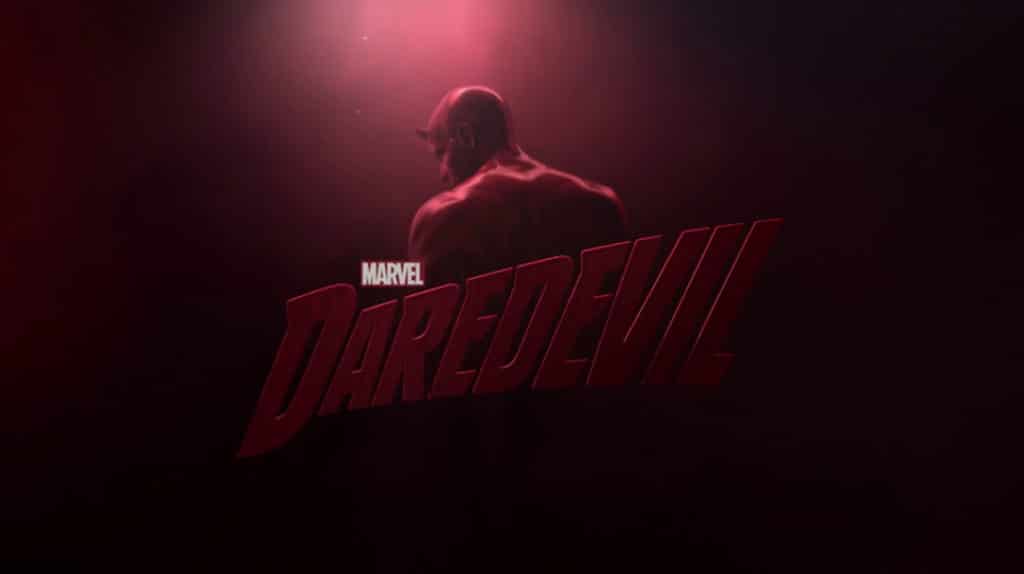 Ironheart, featuring Riri Williams reprising her role from Black Panther: Wakanda Forever as Riri Williams, aka the armored hero Ironheart, was originally slated to arrive on Disney+ in the fall, but THR reports that the show has been taken off the schedule. The series has already completed filming, but the strikes have reportedly affected the completion of the series. As a result, it's unknown when Ironheart will finally air.
MARVEL STUDIOS SERIES STILL COMING DOWN THE PIKE
One Marvel Studios series that will see its release later this fall is Marvel's Loki Season 2, which debuts on Disney+ on Oct. 6. Also, the new season of What If…? will debut on Christmas Day. The new Hawkeye spinoff series, Echo, starring Alaqua Cox, has seen its release shifted to January 2024. The show was originally slated to launch on Nov. 29. The good news is that both Cox's Daredevil and Fisk's Kingpin will be appearing in Echo.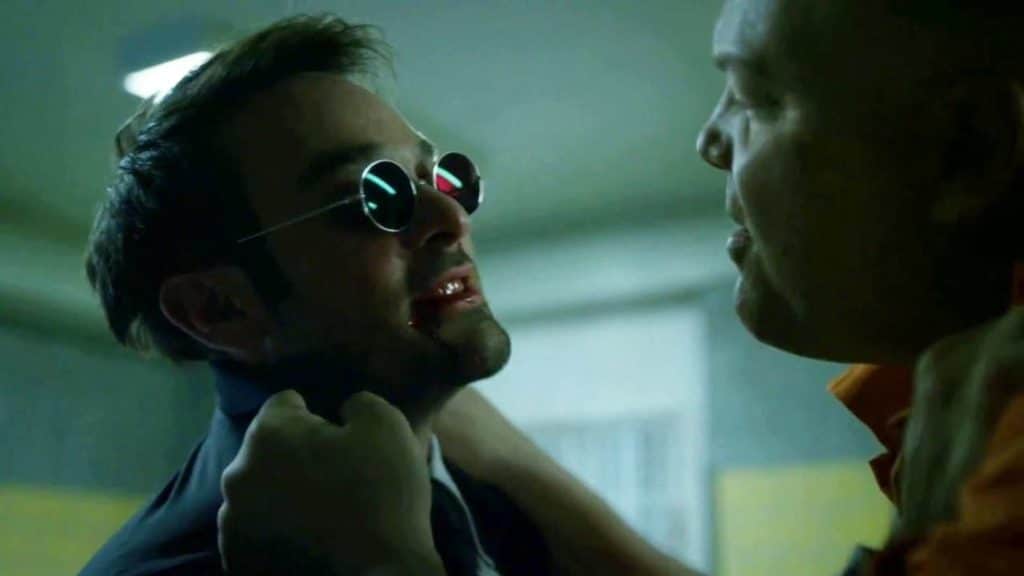 X-Men '97, the highly anticipated and long-awaited revival of the classic 1990s show, X-Men: The Animated Series, will now debut in early 2024 on Disney+. The show was originally slated for a fall 2023 debut. While its release window was delayed, a second season is said to be in the works.
The Agatha spinoff of WandaVision, starring Kathryn Hahn reprising her role as Agatha Harkness, was originally going to debut in the winter of this year. THR reports that the show, which has gone through multiple title changes, has now been shifted to fall 2024. It's now going under the title of Agatha: Darkhold Diaries after first being called Agatha: House of Harkness followed by Agatha: Coven of Chaos.
RELATED: Daredevil: Born Again Rumored To Be Divided Into 2-Part Epic
After SAG-AFTRA declared its strike in July, it also halted some major film productions, such as Marvel's Deadpool 3, which features Hugh Jackman returning to the role of Wolverine. Another project that was delayed due to the strikes was the MCU reboot of Blade, which had already gone through delays due to losing its original director and script rewrites.
What do you think of the news? Is it alarming that the release dates for all these projects are shifting or that Daredevil: Born Again has been delayed indefinitely? Do you think Marvel Studios will eventually be able to rebound and stabilize as a result of the delays caused by the two strikes? Let us know your thoughts about the news on The Illuminerdi's social media.
SOURCE: The Hollywood Reporter
KEEP READING: New Daredevil: Born Again Rumor: Punisher To Battle Racist Cops and Kingpin's Master Plan Reveal