For years Rotten Tomatoes has been regarded as one of the most renowned sources for ratings and reviews surrounding all of the movies we love, hate, or love to hate. Despite its reputation, the reliability and integrity of the review-aggregation website have been called into question.
According to Vulture, a publicity firm known as Bunker 15 "manipulated" the Rotten Tomatoes score of a film it represented called Ophelia, starring Daisy Ridley, by bribing critics for positive reviews and squashing negative ones.
After an early press screening, the film initially received 46% from 13 reviews, seven of which were unflattering. The report notes that Bunker 15 "got to work," and started taking on "obscure, often self-published critics" who are very much part of Rotten Tomatoes' tracked reviewers.
Bunker 15 Bunked With Rotten Tomatoes
An infraction like that wouldn't have been as difficult to execute considering how easy it was to join the ranks of Rotten Tomatoes in 2018. Almost anyone who was a freelancer, self-published critic, Youtuber, or Podcaster could have joined Rotten Tomatoes due to its looser restrictions back then. Vulture claims that Bunker 15 took advantage of this with several critics telling the outlet that the PR firm pays them $50 or more per positive review despite Rotten Tomatoes forbidding them from "reviewing based on a financial incentive."
RELATED: Thor: Love and Thunder's Rotten Tomatoes Score Has Arrived!
In October of the same year, a Bunker 15 employee emailed an up-and-coming critic about Ophelia saying: "It's a Sundance film and the feeling is that it's been treated a bit harshly by some critics (I'm sure sky-high expectations were the culprit) so the teams involved feel like it would benefit from more input from different critics."
The aforementioned critic inquired about what would happen if he loathed the film. The Bunker 15 representative told him that "super nice" critics would agree not to publish awful reviews on their usual sites, but rather display them on "a smaller blog that Rotten Tomatoes never sees."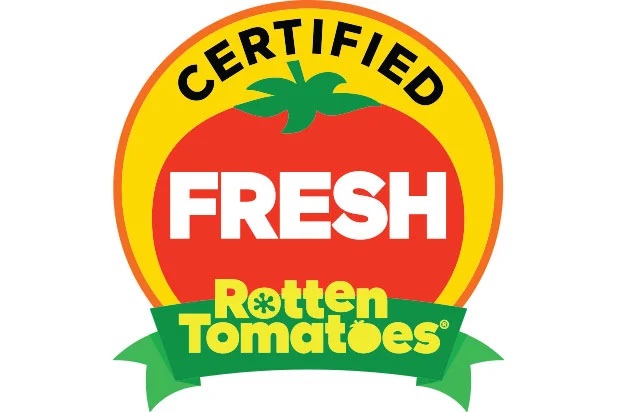 RELATED: Top Gun: Maverick Is Certified Fresh With An Almost Perfect 97% Rotten Tomatoes Score
The "clever" ruse seemed to have worked for a while; between October 2018 and January 2019, eight reviews were added to Ophelia's Rotten Tomatoes score, seven of which were positive and most of which came from critics who had responded to at least one other Bunker 15 movie. This resulted in the score jumping to 62%, granting it a "Fresh" rating.
Covert Media, the production company behind Ophelia did not comment on the allegations, however, the Bunker 15 founder Daniel Harlow denied the claims outright.
"Wow, you are really reaching there. We have thousands of writers in our distribution list. A small handful have set up a specific system where filmmakers can sponsor or pay to have them review a film."

– Daniel Harlow
Anyway, when Vulture contacted Rotten Tomatoes about Bunker 15, it delisted a number of the firm's movies from its site and released a statement: "We take the integrity of our scores seriously and do not tolerate any attempts to manipulate them. We have a dedicated team who monitors our platforms regularly and thoroughly investigates and resolves any suspicious activity."
The Infamous Math Problem With Rotten Tomatoes
Pivoting away from the Bunker 15 fiasco for a moment, let's address the Math problem with Rotten Tomatoes. "Its math stinks," according to Vulture, outlining how RT scores are calculated by "classifying each review as either positive or negative and then dividing the number of positives by the total." One publicist said: "In the old days if an independent film got all three-star reviews, that was like the kiss of death. But with Rotten Tomatoes, if you get all three-star reviews, it's fantastic."
Then there's review-bombing which is when fools with too much time on their hands maliciously bombard everywhere possible with spiteful negative reviews. Those clowns should be paid no attention, that's all I'll say regarding that matter.
Film critics who can be bought are not real critics, they're publicists. True critics have integrity and the powers that be who intend to pervert the craft of cinema or any art form for that matter value nothing but greed and power, I'm telling you this because you need to be wary of those.
Critics Are Not Publicists!
There's a harsh truth that some of you should know. While fans should be respected, they do not come first, what comes first is the story and that should always be the case. Anyone with a career in the film industry should know this, most especially film critics like myself. It is not our job to promote films or validate them, we owe nothing to publicity firms. We analyze films and give our honest feedback.
The next time you are reading/watching/listening to a film review, pay close attention to the language used. If they seem like like they're trying to sell you something then they're more than likely compromised, and if you only see positive reviews from them then there this something definitely wrong.
What are your thoughts on all of this? Do you trust Rotten Tomatoes? Let us know on social media.
KEEP READING: THE CROW REBOOT ACQUIRED BY LIONSGATE
Source: Vulture