The world of espionage is about to get a fresh, thrilling twist as Prime Video announces the debut of its new series, Mr. & Mrs. Smith, set to premiere in early 2024. This reimagined series, inspired by the 2005 New Regency film, promises to be a captivating blend of action, drama, and romance.
The Not So Secret Identities
The series boasts a stellar cast with Donald Glover, known for his roles in Community and Atlanta, stepping into the shoes of John Smith. Alongside him, Maya Erskine, celebrated for her performance in PEN15, will portray the enigmatic Jane Smith. The duo's on-screen chemistry is eagerly as Mr. & Mrs. Smith anticipated, given their reputation for delivering standout performances.
RELATED: MR. AND MRS. SMITH: Amazon Eyeing Maya Erskine As New Lead Alongside Donald Glover In Upcoming Series: Exclusive
The creative minds behind Mr. & Mrs. Smith are no strangers to crafting compelling narratives. Co-creators and executive producers Donald Glover and Francesca Sloane, who previously collaborated on Atlanta, bring their unique storytelling prowess to this project. Their combined experience and vision are set to breathe new life into the iconic story.
Reflecting on the 2005 Film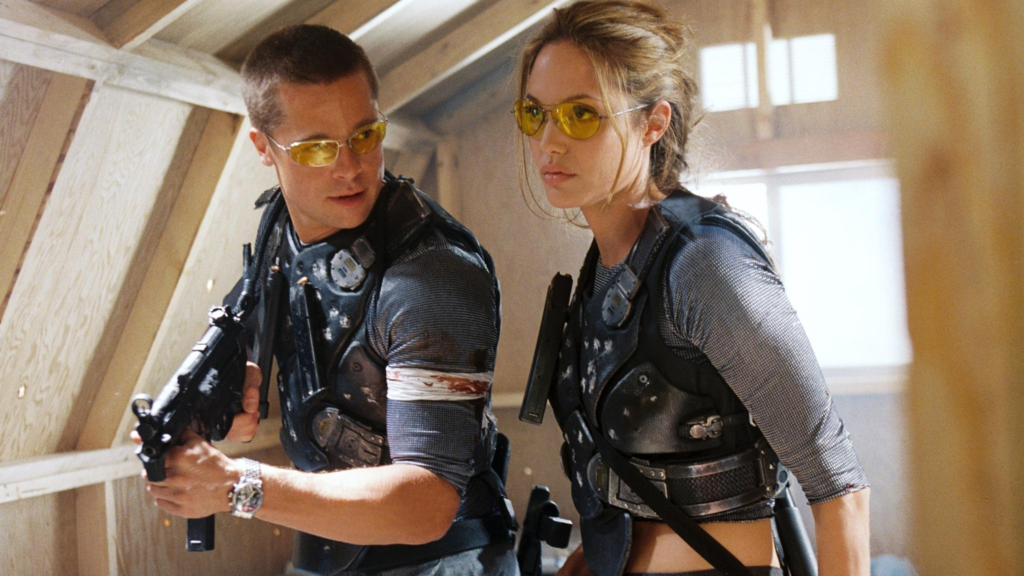 The original Mr. & Mrs. Smith film, released in 2005, starred Brad Pitt and Angelina Jolie and quickly became a box office sensation. The movie's blend of high-octane action sequences, coupled with the palpable chemistry between its lead actors, garnered it widespread acclaim. Critics and audiences alike praised the film for its unique take on the action genre, seamlessly blending in elements of comedy and romance
RELATED: Disney Plus and Hulu To Make Huge Price Hikes Starting October 12
The film not only enjoyed commercial success but also became a cultural phenomenon, with its portrayal of a married couple leading double lives as secret agents becoming iconic in pop culture. The upcoming series aims to capture the essence of the original while introducing fresh narratives and character dynamics.
Dive into Espionage and Romance
The series delves into the intriguing lives of John and Jane Smith, two individuals who have forsaken their true identities to embark on covert missions as partners. But there's a twist – they're not just partners in espionage; they're also partners in matrimony. Set up by a clandestine agency, each episode chronicles their adventures, both in their professional assignments and their evolving relationship. As the series unfolds, the challenges they face threaten to tear them apart, but they're determined to make their unconventional marriage work. After all, in their world, parting ways isn't as simple as signing divorce papers.
RELATED: Strikes 2023: New Bill Passed To Provide Unemployment Insurance For Striking Workers
Prime Video ensures that Mr. & Mrs. Smith is not just another show on their platform. It's an integral part of the comprehensive package that Prime members have access to, encompassing savings, convenience, and top-tier entertainment.
Mr. & Mrs. Smith is gearing up to be a must-watch series, offering viewers a unique blend of suspense, action, and romance. With a talented cast and an experienced team behind the scenes, the show is poised to be a standout addition to Prime Video's roster. Mark your calendars for 2024 and prepare to be enthralled by the adventures of the enigmatic Smiths.
About Mr. & Mrs. Smith
Release: Early 2024
Created By: Donald Glover, Francesca Sloane
Distribution: Prime Video
Cast: Donald Glover, Maya Erskine, Michaela Coel, Paul Dano, John Turturro
Synopsis
Meet the Smiths: Two strangers, John and Jane, who have given up their identities to be thrown together as partners—in espionage and in marriage. Matched by a mysterious agency, each episode follows them on a new mission and new milestone in their relationship. When the cracks begin to show through, they must fight to stay together. Because in this marriage, divorce is not an option.
Are you ready to dive deep into the world of espionage, romance, and thrilling action? How do you think the new series will compare to the iconic 2005 film? Which mission are you most excited to see the Smiths embark on? Share your thoughts, expectations, and excitement on social media!
Source: Prime Video
KEEP READING: THE WHEEL OF TIME Season 2 Review – The Wheel is Spinning Magic Now