As WGA & SAG-AFTRA continue to strike for their livelihoods and the integrity of their crafts, the support they rally continues to grow, extending to the California State Assembly and Senate Labor Committee.
On Monday, the California Assembly approved a bill that would supply unemployment insurance for anyone striking in the state.
Today, the Senate's Labor, Public Employment and Retirement Committee approved the bill by a 4-1 vote. Four Democrats voted in favor of the bill, and one Republican voted against it.
Senate Bill 799 Supports The Strikers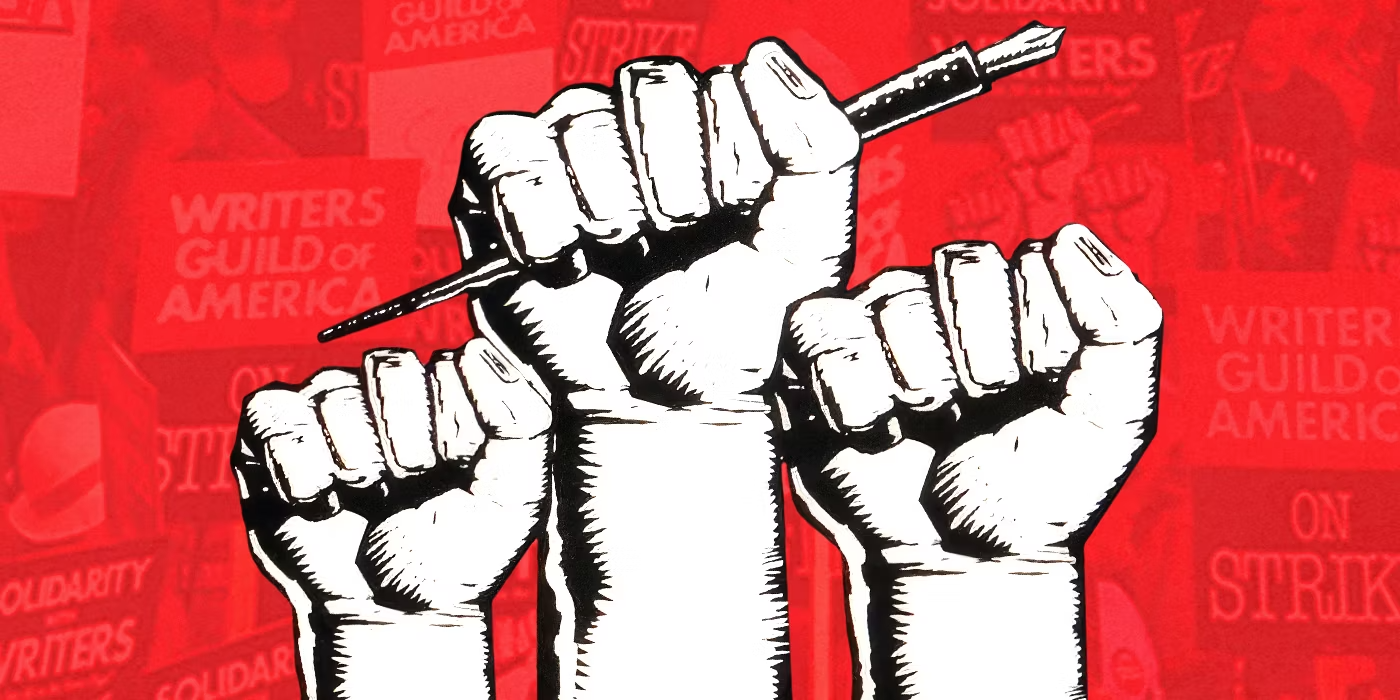 Now the bill has been sent to the Senate floor, should it be passed there, Senate Bill 799 would go to Gov. Gavin Newsom for his signature.
Back in 2019, a similar bill was passed by the Assembly, though it unfortunately failed in the Senate by two votes.
The bill has the support of the WGA, who began striking 134 days ago, and SAG-AFTRA, who began striking 61 days ago. In New York and New Jersey, workers on strike are qualified for unemployment benefits after two weeks on the picket line. Ridiculously enough, the Californian strikers aren't as fortunate because they're believed to have left their jobs "voluntarily."
RELATED: Strikes 2023: Bill Maher Boldly Claims That WGA Has "No Leverage" Against Streamers, Here's Why He's Wrong
"California is seeing an unprecedented number of striking workers who are facing significant uncertainty about the economics of their industries and changing business models. From writers to hotel workers and allies, they are demonstrating unity and strength while demanding respect and fair compensation. It is critical that the workers have a seat at the table to negotiate their future and the well-being of their families. A terrific group of labor advocates have worked tirelessly on this effort and deserve our appreciation.

SB 799 will help workers put food on their table when they need it most — in the middle of those important labor negotiations. California has always been a leader in protecting workers' rights and its time ensure striking workers have the unemployment benefits that other unemployed workers are entitled to. We look forward to getting this bill on the governor's desk."

– State Sen. Anthony Portantino
The Solidarity Of WGA & SAG-AFTRA
RELATED: AMC Strikes Deal For The Walking Dead and Interview With the Vampire To Resume Production During Strike
WGA West President Meredith Stiehm was at a rally in support of SB 799. She stated: "If you lose your job or get laid off, you can apply for unemployment benefits. Unfortunately, we can't do that. People on strike can't do that in California. They can in New York. Our sister union in the East is able to do that. And so, it's something that we need to catch up to, and it's something that would have helped us if we had it in place before now."
Joining Stiehm was SAG-AFTRA Secretary-Treasurer Joely Fisher, according to him: "Our survival should not depend on the whims and fragile egos of would-be dictators. Providing a lifeline for striking workers in the form of unemployment insurance helps to level the playing field in a small way. Withholding our labor from exploitive employers is our right, and we shouldn't have to court financial ruin to exercise that right. If companies can only get workers to return to their jobs by starving them into submission, then something is very wrong with their business model."
The AMPTP Stands Still Doing Nothing
According to Senators Dave Cortese and Anthony Portantino, the state's unemployment insurance fund is underfunded, but the money would help the strikers as well as their families. It was also emphasized that the money would also benefit the economies, local businesses, and even those who oppose the bill for whatever reason.
Of course, The AMPTP, the same organization WGA and SAG-AFTRA are striking against has not taken any position on the bill.
Artists are at war, any victory counts, and this is another one for WGA & SAG-AFTRA. Both unions remain strong in their resolve while the AMPTP's plan to wait them out is backfiring. Never forget that AMPTP has no leverage, they only want you to think that they do. They do however have the power to end both strikes by just giving fair deals to writers and actors.
Let us know what you think on social media. Follow us for more updates, we're always watching.
KEEP READING: El Muerto : Spider-Man Spin-Off Movie Officially Dead At Sony
Source: Deadline