Prepare for an exhilarating journey as One Piece: Pirate Warriors 4 unveils its "Battle of Onigashima Pack," immersing players in a pivotal arc of the One Piece universe. This comes hot off the heels of the live action series' successful debut, and Gear 5 premiering in the anime. Fans of the Straw Hats are heating heartedly right now with no signs of slowing down.
Gear Up with Gear Five Luffy
RELATED: One Piece Odyssey Review [PC Steam] – An Epic Journey Celebrating 25 Years of the Straw Hat Crew
Central to this DLC is Luffy in his Onigashima Battle avatar. As the indomitable Captain of the Straw Hat Pirates, Luffy confronts the mighty Kaido, the emperor of Wano Country. During this clash, Luffy reveals his Gear Five transformation, a result of the devil's fruit power. Players can now channel Gear Five Luffy's immense strength, using the special move to morph temporarily and experience this formidable form's prowess.
More to Explore
The DLC doesn't stop there! It introduces:
Kaido (Onigashima Battle): Experience Kaido's Human-Beast Form, powered by the "Fish-Fish Fruit, Mythical Zoan, Model: Azure Dragon." With protective scales, enhanced strength, and the ability to launch multi-target aerial assaults in his Dragon Form, Kaido is a force to reckon with.
Yamato: Kaido's son, Yamato, enters with a colossal mace, delivering a range of attacks. His Human-Beast form allows swift combos and ice attacks, freezing enemies instantly.
Luffy (Onigashima Battle) Captain of the Straw Hat Pirates. In a mortal fight against Kaido, the tyrant emperor ruling over Wano Country, Luffy awakens the power of the devil's fruit, transforming into Gear Five, his strongest level yet. Use the Gear Five special move with "Luffy (Onigashima Battle)" to transform temporarily and play using the Gear Five form!
RELATED: Armored Core VI Review – A Mech Masterpiece
The Battle of Onigashima Pack is part of Character Pass 2, which will soon feature Character Packs 5 and 6. Owners of Character Pass 2 also receive an exclusive Onigashima Battle Law Costume bonus.
One Piece: Pirate Warriors 4 is available on platforms like Nintendo Switch, PlayStation 4, Xbox One, Microsoft Windows, and is compatible with PlayStation 5 and Xbox Series X|S.
About One Piece: Pirate Warriors 4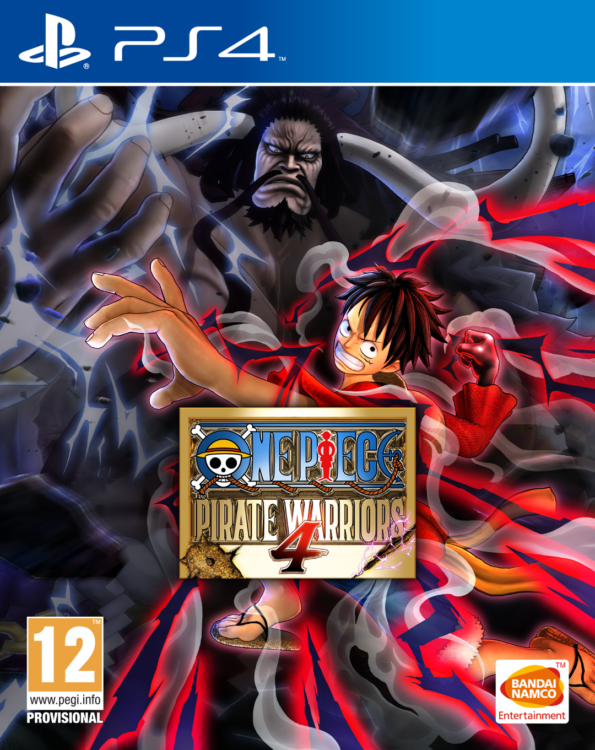 Initial release date: March 26, 2020
Series: One Piece: Pirate Warriors
Developers: Omega Force, Koei Tecmo, Koei
Publishers: BNE Entertainment, Namco Bandai Games America Inc.
Genres: Fighting game, Action-adventure game
Mode(s): Single-player, multiplayer
Platforms: Nintendo Switch, PlayStation 4, Xbox One, Microsoft Windows

Synopsis
The Pirate Warriors are back and bring with them a more explosive story, more environments and even crazier attacks in ONE PIECE: PIRATE WARRIORS 4. Follow Luffy and the Straw Hats from the beginning as they make their journey through different islands and onwards in the hopes of finding the illustrious treasure – the One Piece. Play through some of the most extraordinary islands and environments in the ONE PIECE story and take on memorable foes.
Choose from some of your favorite characters and take on a vast number of enemies through iconic moments from the One Piece anime. Developed by the masters of the action musou genre, KOEI TECMO GAMES, ONE PIECE Pirate Warriors 4 brings together the excitement from slashing hordes of enemies with the fun and energetic personalities from the One Piece series. Embark on a new pirate warriors adventure.
Ready to experience the Battle of Onigashima? Which character are you eager to play? How will the new DLC elevate your gaming journey? Share your excitement and join the conversation on social media!
Source: Bandai Namco
KEEP READING: BOLD CLAIM: One Piece is the New Harry Potter