Last night, Netflix held a fan event where they premiered the first episode of One Piece. The live-action adaptation is getting glowing reactions on social media and it looks like Eiichiro Oda's masterpiece is going to get even bigger. My bold prediction: One Piece will be this era's Harry Potter.
Not Just a Headline
I'm not saying this to start a debate over which is better or anything like that. Mainly, there is a lot of overlap between the two franchises. But the main focus and overlap is beloved source material and a well-received live action adaptation. One Piece is yet to come out, but having seen the first season and the reaction last night, I'm very hopeful, and confident, that the series will take off. Especially because the reaction is a stark contrast to the reaction of other live action adaptations of manga/anime.
RELATED: Netflix Unveils Behind-the-Scenes Look at 'One Piece' – A Journey into the Legendary Manga's Live Action Adaptation
The Death Note adaptation was TERRIBLE. Though Lakeith Stanfield's casting was cool, and Willem Dafoe's casting was S-Tier, the story was hot garbage. The Cowboy Bebop adaptation, though I can understand not liking the huge twist in the story, I enjoyed a lot. But even at the premiere, the energy afterward had the dial turned way down. It had a bad feeling in the air. After One Piece, I sat gridlocked in the Santa Monica Pier parking lot with "the third time is the charm" vibes until I drove out 30 minutes and 50ft later.
I asked my colleagues who aren't well versed in One Piece, and the worst reaction I got was "I liked it! It was really fun!" This is from a guy who didn't like Top Gun: Maverick. So even harsh critics enjoyed it. The fan reaction was positive too. While some hardcore weebs were trying hard to uphold the superiority of the anime and manga, they were much more elated to see a good adaptation where the spirit of Oda-san's masterpiece is strong and intact.
But the reactions of new fans are where it seems to really be getting the most praise. I heard at least four couples where one of them is finally agreeing to watch this version of One Piece with their partner. The atmosphere reminded me a lot of a similar situation in 2001.
One Piece is the Harry Potter of This Era
There's one problem with Netflix's One Piece, there are only 8 episodes. In 2001, Harry Potter and the Sorcerer's (Philosopher's) Stone had a problem, there was only one movie. But because of the problem the first Harry Potter film created, they created the opportunity to bring movie fans to the books. One Piece creates the same problem and has the same opportunity. Plus One Piece has a great advantage over Harry Potter, the manga has gorgeous artwork all throughout.
RELATED: Why Netflix's 'One Piece' is The Best Way For New Fans to Begin the 26-Year-Old Franchise
One Piece and Harry Potter Parallels
Aside from the similar situation of a good live action adaptation of a beloved literature franchise impending, there are a lot of other parallels between the two franchises.
Publication Year: Both 1997
Protagonist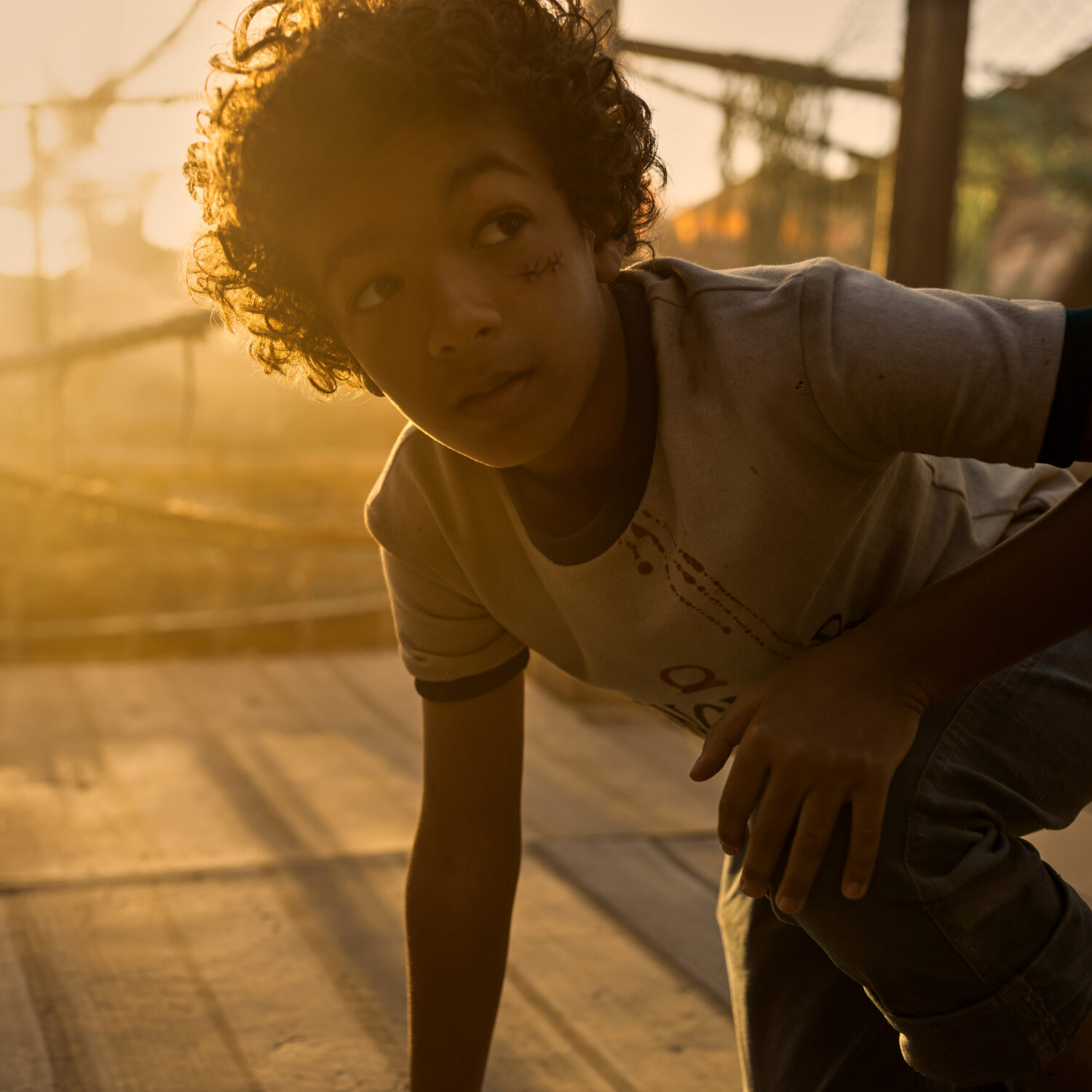 3 Brothers Significant Part of the Story
Factions
Grandiose world
RELATED: The Incredible ONE PIECE 1000th English Dub Episode to Premiere on Crunchyroll on August 15, 2023
There are a lot of parallels between the two franchises and after knowing them, it's hard to unsee. But it could also mean they both have the elements of great franchises.
OP vs. HP
If you do have to pit the two franchises against each other, I believe One Piece is poised to be a much bigger franchise.
First off, One Piece has sold almost as many books as Harry Potter, 515.6 million vs 600 million, in a smaller market. Harry Potter is undoubtedly mainstream, whereas One Piece, in comparison, is underground. This is mostly due to what's portrayed in Western media, and Anime's perception in it. But even still, One Piece has sold 516.6 million copies as of August 2022, with 415.56 million sold within Japan. Harry Potter has sold 600 million as of February 2023 and that's pretty well distributed around the world. After One Piece drops on a global platform, expect things to change.
RELATED: One Piece Odyssey Review [PC Steam] – An Epic Journey Celebrating 25 Years of the Straw Hat Crew
On top of that, One Piece is an ongoing franchise with new content releasing regularly and even games with unique stories like Odyssey. While Hogwarts Legacy is also a unique Harry Potter story, the franchise shows no signs of adding any new content anytime soon. The Fantastic Beasts films underperformed, and the franchise's biggest project now is to reboot with a television series.
Lastly, which is really just enforcing a point I made in the first part, One Piece is nearly as big as Harry Potter without mainstream support. As an anime fan, it's hard to see One Piece as an underdog in any way, especially being part of the Big 3. But name recognition is less than Dragon Ball and Pokémon to large swaths all around the world. One Piece hasn't had a global push on the scale of the Harry Potter films, but with the live action adaptation releasing on Netflix next week, this will be the first major global backing the franchise has received.
With already such a high standing in the world, the Straw Hat Crew is poised to catch up to Dumbledore's Army. And with little moving forward in the Wizarding World, and the pirates still sailing full speed ahead on the manga and anime fronts, the gaps between the two franchises could shrink tremendously. But to put some perspective on Potter being way more mainstream, the HP franchise is worth $30.87 billion, OP is worth $20.52 billion (TitleMax). There is a huge gap to close.
It All Depends
While I do believe One Piece is poised to be this era's Harry Potter, it all depends on the fan reception to Netflix's live action series. Even if it doesn't do well, the franchise will still remain strong as it has always been without it. But if One Piece does well, if it trends #1, we will very much be in the new pirate age.
We'll find out next weekend when One Piece premieres exclusively on Netflix. Feel free to @ me if you disagree or if I turn out to be wrong.
About Netflix One Piece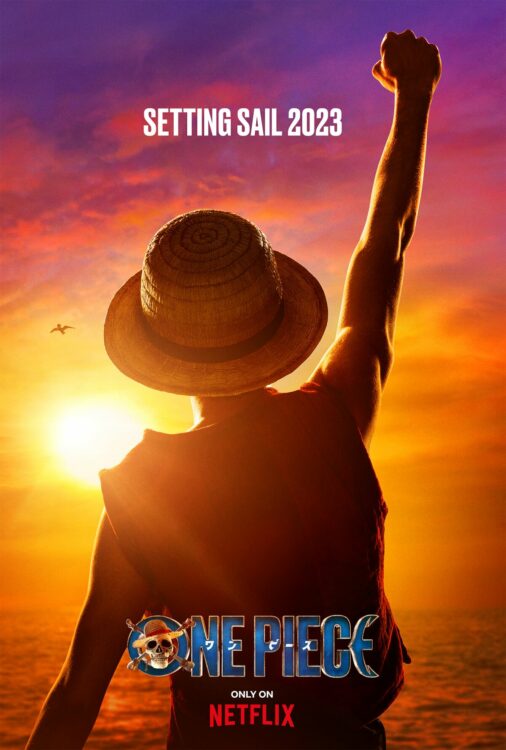 Release Date: August 31, 2023
Showrunners, Executive Producers, & Writers: Matt Owens, Steven Maeda
Executive Producers: Eiichiro Oda, Marty Adelstein, Becky Clements
Production: Tomorrow Studios, Netflix
Cast: Iñaki Godoy, Mackenyu, Emily Rudd, Jacob Romero, Taz Skylar, Vincent Regan, Ilia Isorelýs Paulino, Morgan Davies, Aidan Scott, Langley Kirkwood, Jeff Ward, Celeste Loots, Alexander Maniatis, McKinley Belcher III, Craig Fairbrass, Steven Ward, Chioma Umeala.

Logline
Based on Japan's highest-selling manga series in history by Eiichiro Oda, ONE PIECE is a legendary high-seas adventure unlike any other. Monkey D. Luffy is a young adventurer who has longed for a life of freedom since he can remember. Luffy sets off from his small village on a perilous journey to find the legendary fabled treasure, ONE PIECE, to become King of the Pirates! But in order to find the ultimate prize, Luffy will need to assemble the crew he's always wanted before finding a ship to sail, searching every inch of the vast blue seas, outpacing the Marines, and outwitting dangerous rivals at every turn.
Are you excited to see One Piece come to life on the screen? Do you think it will be the start of a new age of pirates? Will you be attending any of the global fan celebrations? Share your thoughts on social media and become part of the Straw Hat Pirates!
KEEP READING: Power Rangers Cosmic Fury: Is Solon Another Under-Appreciated Ally Character?