Thanos was the Avengers' biggest threat during the first 3 phases in the Marvel Cinematic Universe. He will now be part of a new Multiversal attraction as King Thanos, coming soon to Avengers Campus.
Marvel Studios President Kevin Feige announced this new attraction during the 2022 D23 Expo. According to Feige, fans will have the ability to "battle alongside all the Avengers" against the new villain, King Thanos. Since the announcement, there hasn't been any new update until now.
MORE ON KING THANOS RIDE
During the 2023 Destination D23, fans were shown a new look on the vehicle guests will be traveling on for the Avengers Campus King Thanos ride.
"The heroes have created a new vehicle capable of jumping between these worlds and even realities. On planet Earth and beyond."

-Disney-
According to Disney, the design of the vehicle is combined with "elements of Tony Stark's time suites with Xandarian jumps points and Wakandan technology." This ultimately creates an easier transport for heroes, taking them to remote worlds in a matter of moments. It also combines portal technology and flight capabilities where heroes can enter in any location where they are needed.
WHO WILL BE INCLUDED IN THE KING THANOS RIDE?
In the concept art that was revealed, it featured a variety of heroes. Thor, both Captain Americas (Steve Rogers and Sam Wilson), Ms. Marvel, Daredevil, and many more. Animated characters from the What If…? series will also be included in the ride.
When it comes to the villains, King Thanos won't be the only antagonist riders will be facing. According to Feige, he teased foes from "anywhere and everywhen" This can be a strong indication that bad guys from phases in the past might be part of the attraction.
WHO IS KING THANOS?
The white-bearded villain is not the same Thanos we all saw in the MCU. He is an alternate-reality variant of Thanos from the Thanos solo run and Cosmic Ghost Rider storyline of the comics. In his reality, he is the person who defeats the Avengers and the one who wins the events in Avengers: Endgame.
In the comics, King Thanos' goal is to kill life to impress the personification of Death, whom he becomes infatuated with. He eventually kills off every life on earth which results in Frank Castle aka The Punisher to become the Spirit of Vengeance.
R'Black Panther' Warrior M'Baku & More From Wakanda Coming To Avengers Campus
He also heralds to Galactus in stopping King Thanos. Frank Castle joins King Thanos' side but eventually goes rogue and travels back in time to raise Thanos as an infant to try and prevent the child from becoming the Mad Titan.
Even though King Thanos is a ruthless character, the character who ultimately defeats him is his younger self. Thanos knows that his younger, stronger self will be able to defeat him and that's exactly what he does. He brings his younger self to his universe to kill him. The reason? King Thanos wanted to be united with Lady Death in the end.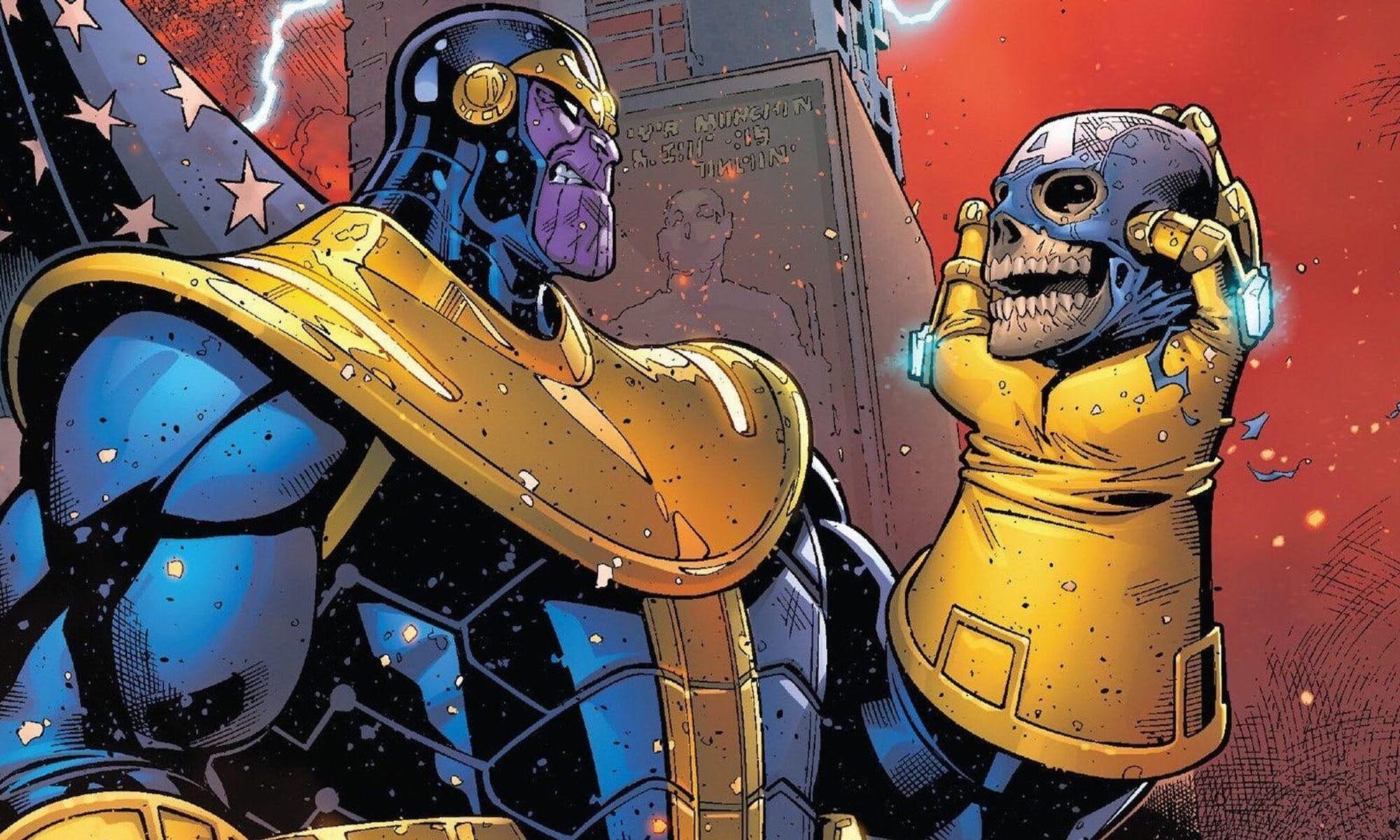 There is no official opening date for the King Thanos ride at Avengers Campus. More is expected to be revealed at a later date but for now, fans are still able to enjoy Guardians of the Galaxy: Mission – BREAKOUT and WEB SLINGERS: A Spider-Man Adventure at the attraction site at Disneyland: California Adventure park.
RELATED: WandaVision's Agatha Harkness Becomes A Scary Disneyland Villain Thanks to Halloween Event
What do you guys think? Are you excited to see King Thanos making his grand appearance as a ride at Disneyland? What are you hoping to see at the Multiversal ride? Let us know and don't forget to check out our socials. Follow us for content like this and more.
SOURCE: Marvel Entertainment | Fandom
KEEP READING: At Disneyland's Avengers Campus…The Thanos Snap Never Happened