The infamous Agatha Harkness has been terrorizing the citizens of Westview for quite some time now, pretty soon, she will be terrorizing the guests at Disneyland.
Last time we saw the witching nosy neighbor was in the finale of Wandavision, Marvel's first Disney Plus series. Agatha Harkness made a name for herself posing as Wanda's friend and neighbor, "Agnes". While Wanda was manipulating Westview's townsfolk, Agatha was manipulating her, so it indeed was Agatha all along.
RELATED: SPLASH MOUNTAIN 2.0 WILL BE A SPIRITUAL SEQUEL TO THE PRINCESS AND THE FROG FILM
Kevin Feige the president of Marvel Studios has expressed his desire to work with Agatha Harkness herself, Kathryn Hahn again, so it's safe for fans to anticipate her return to the MCU at some point. While she won't return to any series or movies just yet, we will definitely be seeing her again very soon.
Agatha Harkness To Haunt Disneyland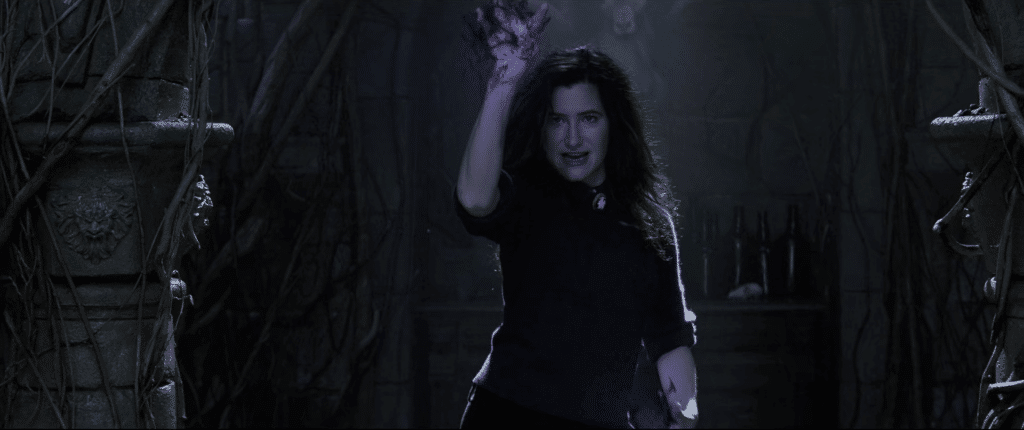 Fans would be ecstatic to know that she'll be making her way to Disneyland, California. Disneyland officially revealed via Instagram that three new villains would be coming to the theme park for their Halloween event, "Oogie Boogie Bash". The most notable is the tease for WandaVision's Agatha Harkness.
The post was presented in an Instagram Reel, there was a dimly lit video of what made each of the three characters famous in their respective franchises. The first two teases alluded to the character of Sid from the Toy Story franchise and Emma Stone's Cruella de Vil from the recent Disney film, Cruella.
The reel ended with a camera shot panning to the left revealed a director's chair with the capitalized letters "GATHA," before a sinister laugh from none other than Kathryn Hahn echoed throughout the background, all but confirming her appearance for the event.
Whether or not she will be available at all areas of the park or just the Avengers Campus section remains to be seen.
Agatha Harkness will most likely be walking around and interacting with guests, as do all of the displayed characters at Disneyland. Fans who attend the Disney Halloween Party will need to buy special tickets on select nights in September and October if they want to participate in the festivities.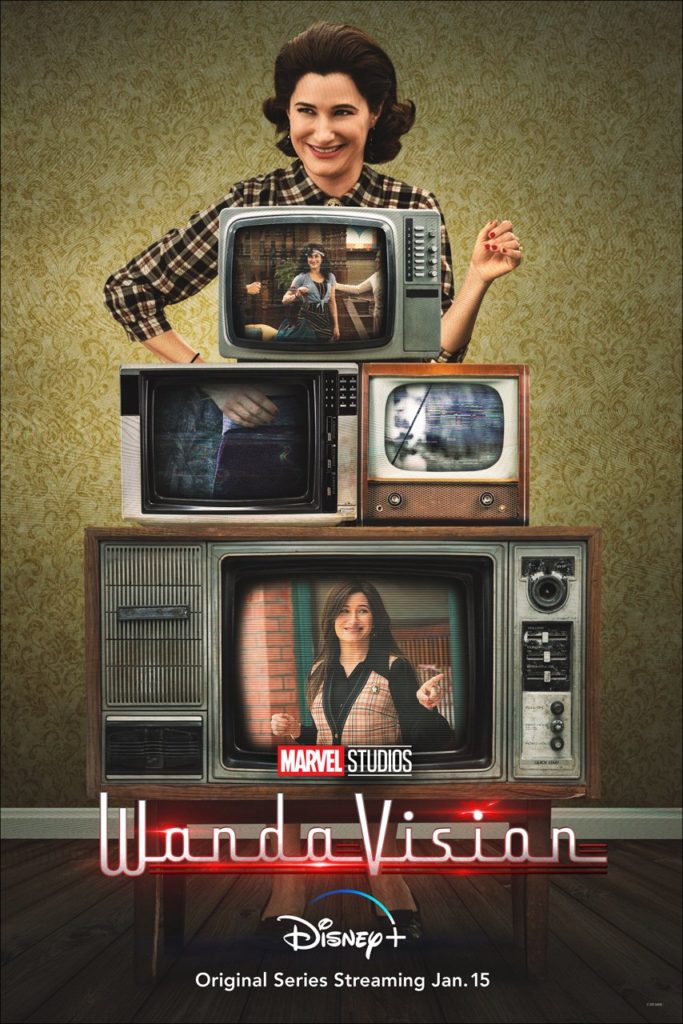 Would you like to see Agatha Harkness in Disneyland? Let us know in the comments. If you like what you've read and can't wait for more, feel free to follow us on our social media. Thank you for reading, be safe, have a great day, oh, and don't go casting spells on anybody.
KEEP READING: SPIDER-MAN: NO WAY HOME TRAILER SHATTERS PREVIOUS 24-HOUR VIEW COUNT RECORD
Source: The Direct via Instagram