Get ready to scream with delight, ghouls and boys! The iconic Monster High animated series is making a monstrous comeback with brand-new episodes throughout October. Produced by Nickelodeon and Mattel, the series promises a month filled with spooktacular adventures, beginning Monday, October 2 at 5:00 p.m. (ET/PT) on Nickelodeon.
A Frightful Start
The eerie excitement begins with a half-hour special titled "Spell The Beans." In this episode, Dracula delves into a witch rumor circulating Monster High, leading Draculaura into a dilemma: to reveal her secret or risk being exposed. But that's just the beginning! New episodes will air on weekdays at 5:00 p.m. (ET/PT) on Nickelodeon. For those who can't get enough, episodes are also available on the Nick App, Nick.com, and VOD.
RELATED: Netflix's DROP 01 – All the Latest Announcements and Surprises
Throughout the first season, fans can anticipate the debut of both original and legacy characters. The episodes will feature the students confronting challenges such as a zombie invasion, a Night of Terror, a quest for Monster Talismans, and the dreaded midterms. All these thrilling episodes culminate in a grand season one finale at the Monster Ball dance later this fall.
Meet the Monster High Crew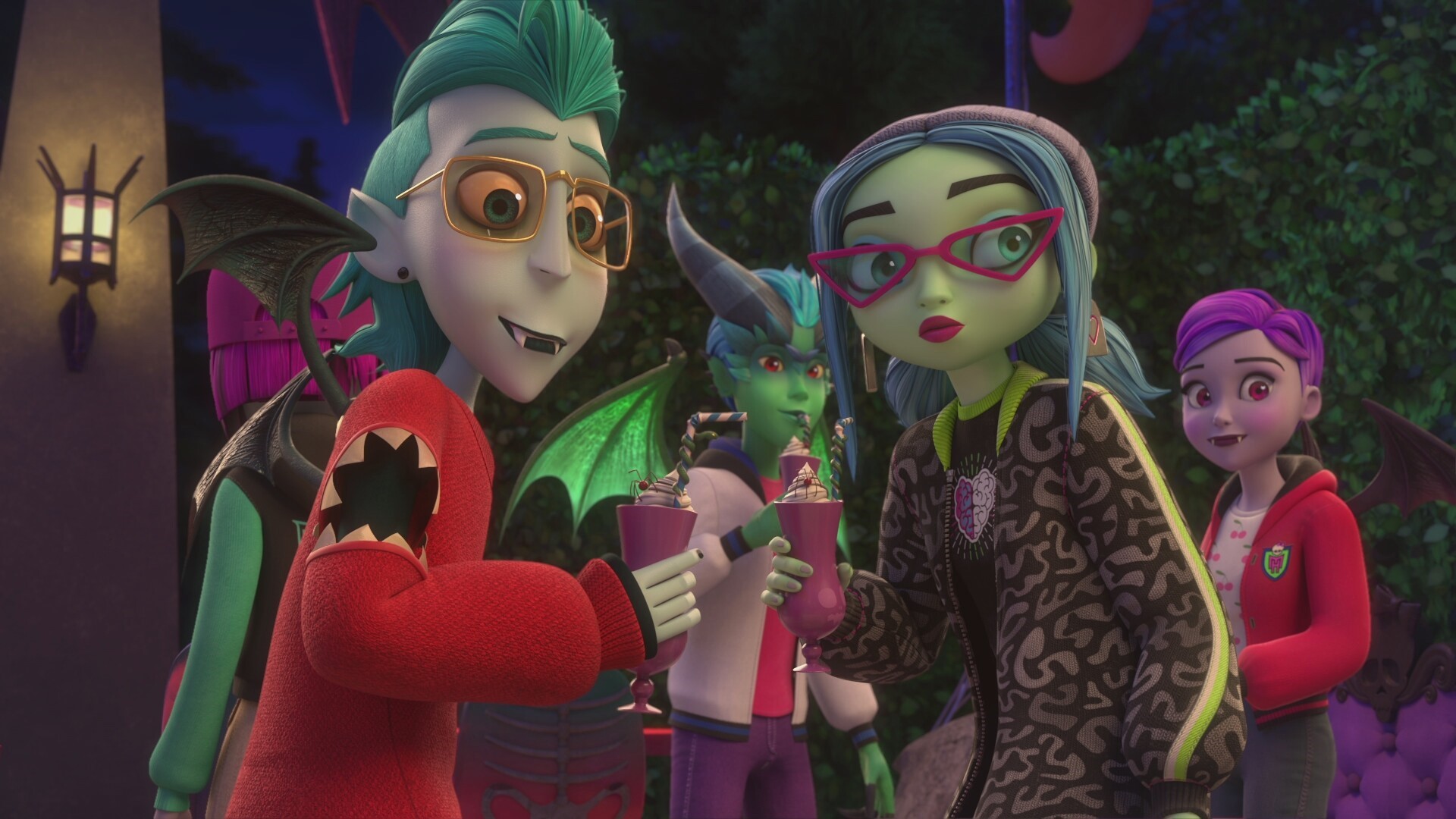 The reimagined Monster High series follows the teenage children of legendary monsters like Clawdeen Wolf, Draculaura, Frankie Stein, and Deuce Gorgon. These iconic characters navigate their identities and find their place at Monster High, where they truly belong.
RELATED: ELEMENTAL Home Media Review – A Beautiful Addition Sure to Get a Reaction In Your Collection
The voice cast boasts talented actors including Gabrielle Nevaeh, Courtney Lin, Iris Menas, Tony Revolori, Kausar Mohammed, Valeria Rodriguez, Alexa Kahn, Alexander Polinsky, and Debra Wilson.
New Voices Join the Haunt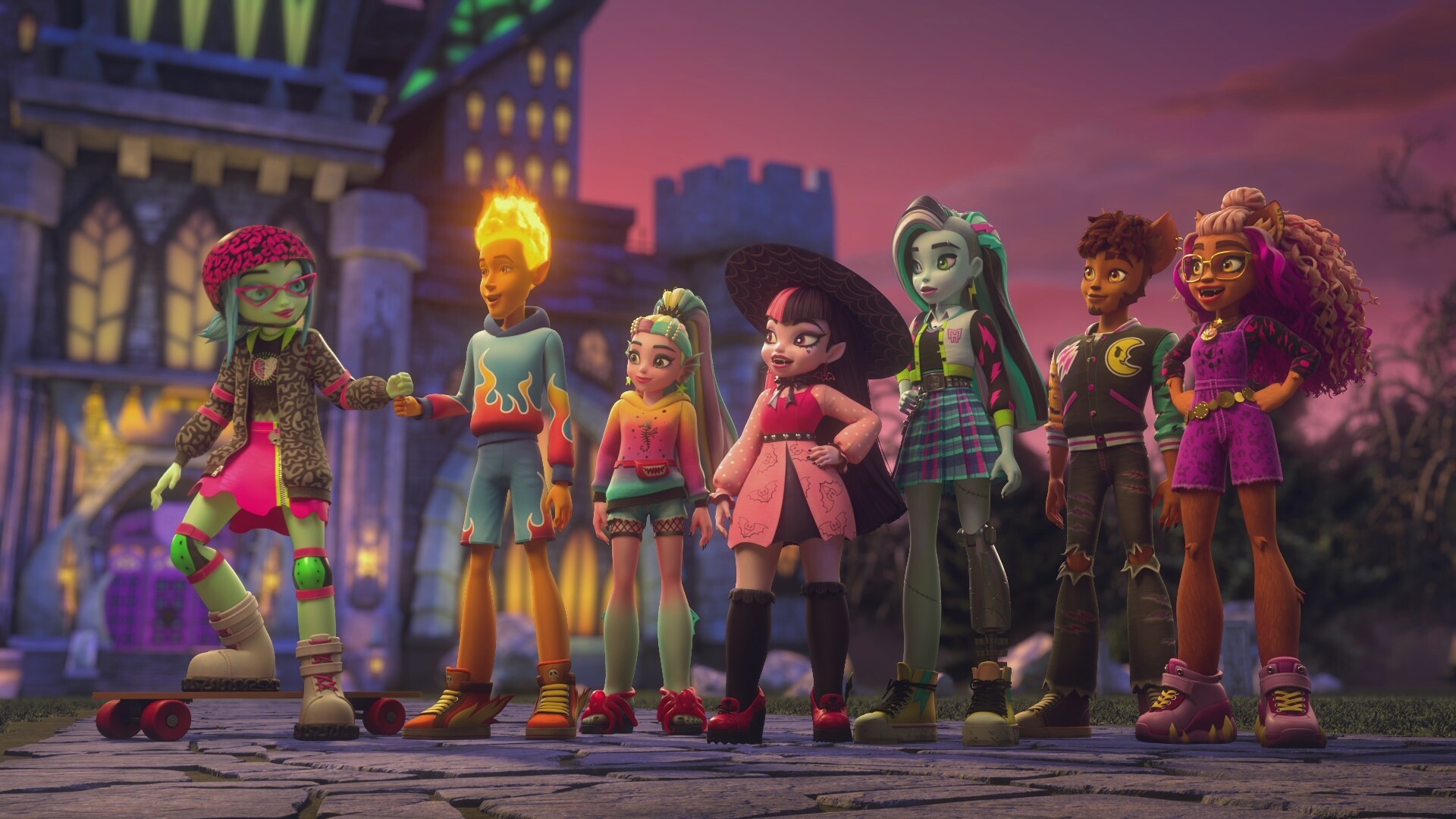 Adding to the ensemble are new voices:
Kate del Castillo as Selena Wolf
Rhea Seehorn as Medusa
Jessica Darrow as Skelita Calaveras
John O'Hurley as Hades
Debi Derryberry as Euryale
America Young as Stheno
Wayne Knight as Ralph
Moreover, several renowned actors like Ken Marino, Riki Lindhome, Kate Micucci, Miles Brown, and many more continue to voice both franchise and original characters. The all-star collection of voices brings a lot of heart and hilarity to the monstrosity of high school.
RELATED: TMNT: Mutant Mayhem – Is Shelling Out Terrific Terrapin Joy on Digital Tomorrow
Shea Fontana takes the helm as the showrunner and co-executive producer, with Nick Filippi as the supervising producer. Overseeing the production for Nickelodeon are Claudia Spinelli and Nikki Price, while Fred Soulie and Christopher Keenan supervise for Mattel.
Monster High is back and better than ever! With a blend of original and new characters, intriguing storylines, and a talented voice cast, this series is set to be a monstrous hit. Don't miss out on the spine-tingling adventures beginning October 2, 2023!
About Monster High
Release Date: October 2, 2023
Based on Monster High by Mattel
Developed by: Shea Fontana
Executive Producers: Christopher Keenan, Fred Soulie
Co-Executive Producer: Shea Fontana
Producers: Nick Filippi (supervising producer), Rhonda Cox (line producer)
Cast: Gabrielle Nevaeh Green, iris means, Courtney Lin, Tony Revolori, Kausar Mohammed, Valeria Rodriguez, Alexa Kahn, Alexander Polinsky, Debra Wilson
Synopsis
Nickelodeon's all-new animated comedy-adventure series follows the teenage children of famous monsters including Clawdeen Wolf, Draculaura, Frankie Stein, and Deuce Gorgon as they discover who they are, embrace their differences, and learn to be fierce and fearless at the one place they all belong: Monster High.
Are you excited for the return of Monster High? Which character are you most looking forward to seeing? More so, which characters do you want toys of? Let us know your thoughts on social media!
Source: Nickelodeon
KEEP READING: WISH – The Magical Making of The Magnificent Magnifico