Pixar's slow, but glorious, burn hit, Elemental, is now available on Blu-Ray, DVD, and Digital! In just 24 hours, the film has been viewed over 26.4 million times on Disney+ and is the biggest premiere for the streaming service since Turning Red. It is a testament to Pixar still having the quality and audience connection despite box-office numbers not directly capturing it. Elemental is a testament to the Pixar magic, which despite not getting the push Disney is definitely capable of, is hitting numerous milestones everywhere.
Elemental Home Media or Stream on Disney+
But this isn't to talk about how great the film is. I'm here to help you decide if you want to add this to your personal collection of films. The decision is particularly hard with Disney movies because they are guaranteed to appear on Disney+. If you like the movie, and just want to watch it again, there is no reason to spend more money on owning your own copy. However, if you're a movie nerd like me, I think the extra features make Elemental a worthy addition to your personal collection.
RELATED: Disney+ Extraordinary Series 'Loki,' 'WandaVision,' and 'The Mandalorian' Coming to 4K UHD and Blu-ray
The Elemental home media versions come with 3 featurettes, deleted scenes, and a commentary track. I am a diehard fan of commentary tracks which automatically makes this a definitely worthy add to the collection for fans of the film, which is a 6 on my scale. The three featurettes are also not available online, or at least not easily found, which adds tremendous value in my opinion. The featurettes focus on the creation of the characters, the city, and then the immigrant experience that inspired the story.
That last featurette, titled "Paths to Pixar: The Immigrant Experience" is one that I believe will hit very close to home for so many people and just really captures why Elemental is such a profoundly great story on top of the game-changing technological artistry. It's intricately simple how a simple premise, becomes this massive global artwork that took thousands of people to create, but still has one unifying theme. It's an absolute delight to be able to learn about the stories behind the stories.
The deleted scenes were cool, but nothing really stuck out. I believe it's because they were largely of a different storyline/version than the one we got on film. I would like to learn more about why the changes were made, but seeing some scenes without the full story doesn't do much for me. It makes sense why they went with the version they did, but I would love to know how or what got them to make the switch. The context focuses more on the scenes and momentary thoughts rather than overarching ones. Very interesting, I just want more.
RELATED: Explore the Riveting Mysteries of 'Poker Face' Season 1 on DVD & Blu-Ray
The commentary track does expand on all of the other bonus features quite a bit. Plus seeing it with the movie helps put a lot of context into things. It's an incredibly insightful and personal commentary track that makes me wish I was more established and known for interviews because I have some great questions to ask Peter Sohn. Maybe down the line.
Does Elemental Belong in Your Collection?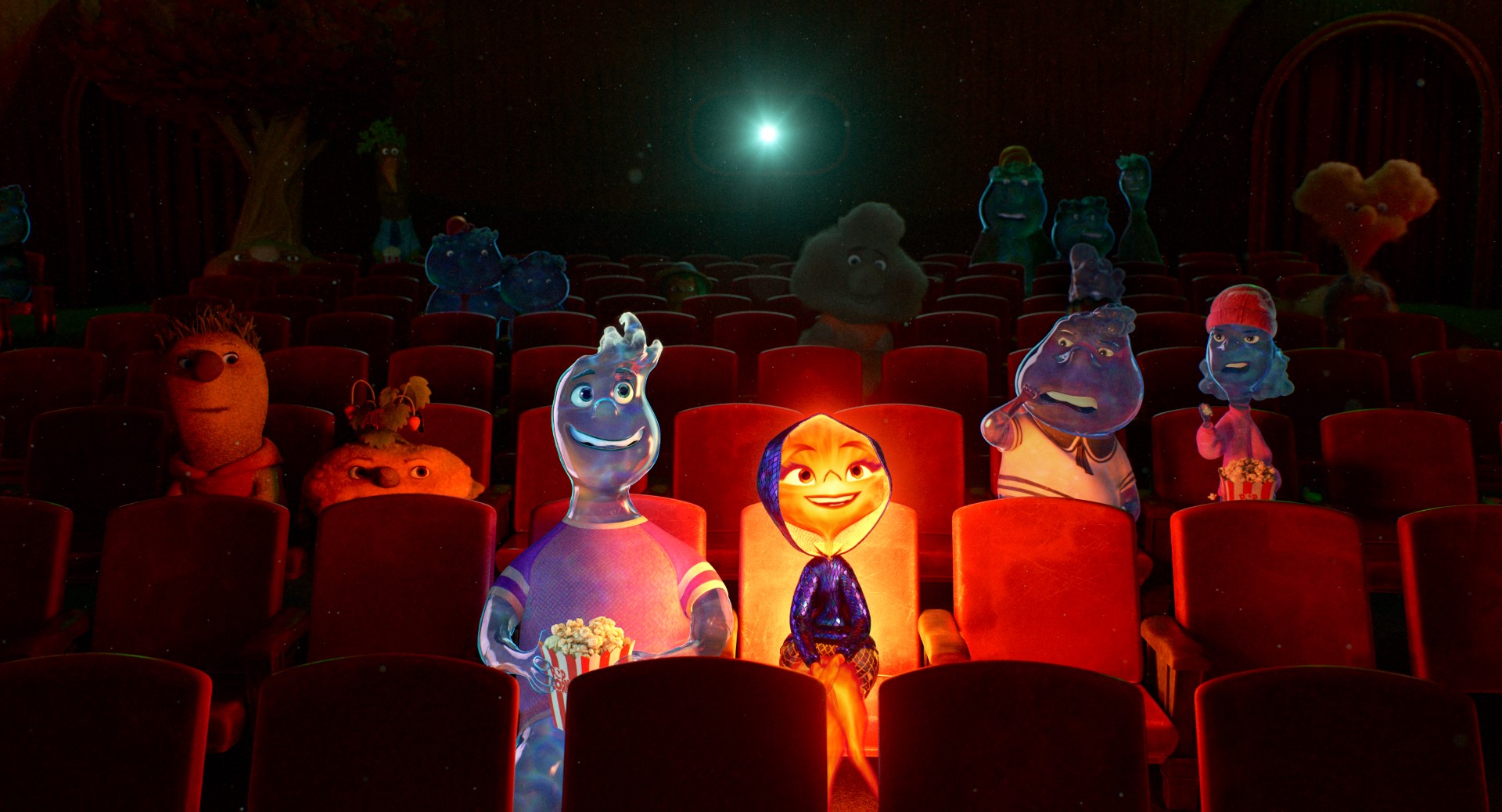 If you are a fan of the film, and want to know more about the process of bringing the film to life, Elemental is a must-have in your home media collection. The featurettes are truly insightful and will give fans a lot of knowledge and insight into Pixar's incredible process, and probably inspire many who are in their creative journeys. That said, I do not know if the features have a wide appeal. If you're into the subject matter of the behind-the-scenes processes and the film, it is great. If you just like the movie and want more of the movie, it doesn't quite fit that bill.
RELATED: Dungeons & Dragons: Honor Among Thieves Home Media Review – A Magical Addition to the Collection
To put it simply, I do not believe young children will be stimulated enough by the extra features. To fans who aren't into the details of the making-of process, it's a lecture on a subject they have no interest in. But for the movie nerds, it's a Taylor Swift concert.
While I do believe the extra features add tremendous value and should be added to the collection of fans of the film, the extra features don't have a mass appeal quality. Because of the lack of a mass appeal quality, like a gag reel, and the film's availability on Disney+, I give the Elemental home media version a 7/10.
Elemental is now streaming on Disney+ and available on Blu-Ray, DVD, and Digital.
About Elemental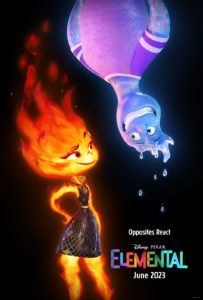 Release Date: Now available Blu-Ray, DVD, and Digital
Director: Peter Sohn
Executive Producer: Pete Docter
Producer: Denise Ream
Screenplay: John Hoberg & Kat Likkel and Brenda Hsueh
Story By: Peter Sohn, John Hpberg & Kat Likkel and Brenda Hsueh
Score: Thomas Newman
Produced By: Pixar, Walt Disney Pictures
Distributed By: Walt Disney Studios Motion Pictures
Cast: Leah Lewis, Mamoudou Athie, Ronnie del Carmen, Shila Ommi, Wendi McLendon-Cobey, Catherine O'Hara, Mason Wertheimer, Joe Pera

Synopsis:
Disney and Pixar's "Elemental" is an all-new original feature film that transports moviegoers to an extraordinary place called Element City, where a host of elements live and work. The trailer showcases each element—air, earth, water and fire—and what sets them apart according to Ember, a quick-witted and fiery woman who's always stayed close to home in Firetown. In "Elemental," which opens in theaters on June 16, she finally ventures out of her comfort zone to explore this spectacular world born from the imaginations of Pixar's filmmakers and specifically crafted for the big-screen experience.
What do you think about Disney and Pixar's Elemental? Which element do you think you would be? Are you excited to visit Element City'? Let us know your thoughts and expectations on social media!
KEEP READING: Elemental Review – Pixar Reignites the Magic With a Gorgeous Story About Love and Identity