The streaming release of Indiana Jones and the Dial of Destiny on Disney+ is right around the corner. Lucasfilm and Disney+ announced recently that the film will make its streaming debut on Disney+ starting next month and released a new preview to celebrate the occasion.
Indiana Jones and the Dial of Destiny will have its streaming debut on Disney+ starting Dec. 1. You can check out that newly released preview below:
INDIANA JONES AND THE DIAL OF DESTINY HITS DISNEY+ NEXT MONTH
To coincide with the film's upcoming streaming debut, a new feature-length documentary is also going to arrive on Disney+ on the same day. The new documentary feature, Timeless Heroes: Indiana Jones & Harrison Ford, will explore the untold story of Harrison Ford's journey to becoming one of cinema's greatest heroes of all time.
RELATED: Funko Games Unveils 4 New Exhilarating Indiana Jones Tabletop Games
The documentary feature includes new interview footage with longtime franchise filmmaker, Steven Spielberg, who directed the first four films in the franchise, series co-creator George Lucas, Dial of Destiny filmmaker James Mangold, and Ford himself. Additionally, it looks like there will be some candid behind-the-scenes footage from the classic films in the franchise. You can also check out the trailer for Timeless Heroes: Indiana Jones & Harrison Ford below:
Dial of Destiny marks Harrison Ford's final appearance as Dr. Henry Jones Jr., aka the archaeological hero Indiana Jones. The film finally hit theaters earlier this summer, and it ended its theatrical run making $174 million domestically and $383.9 million worldwide. Critics were relatively mixed on the film, with it drawing a 69% rating on Rotten Tomatoes.
Considering this is Ford's final adventure as the character, it should be a fun experience for fans who missed the film in theaters to watch it on Disney+ for the first time. It will also be interesting to see if views of the film might change over time, or if the mixed feelings regarding the film upon its initial reception will remain. Regardless, there is something special about watching Ford take up fedora and whip as Indy once again.
Besides the returning Ford, the film also stars Phoebe Waller-Bridge as Helena Shaw, Antonio Banderas, John Rhys-Davies, Toby Jones, Boyd Holbrook, and Ethann Isidore. Rhys-Davies returns to the franchise in his iconic role of Sallah once again.
Fans who still prefer physical media will also have the option to purchase the film on 4K Ultra HD, Blu-ray, and DVD. The film will be hitting those formats on Dec. 5, complete with exclusive bonus features, and an isolated score-only version of the film. Legendary award-winning composer John Williams returned to score the iconic franchise for the latest film.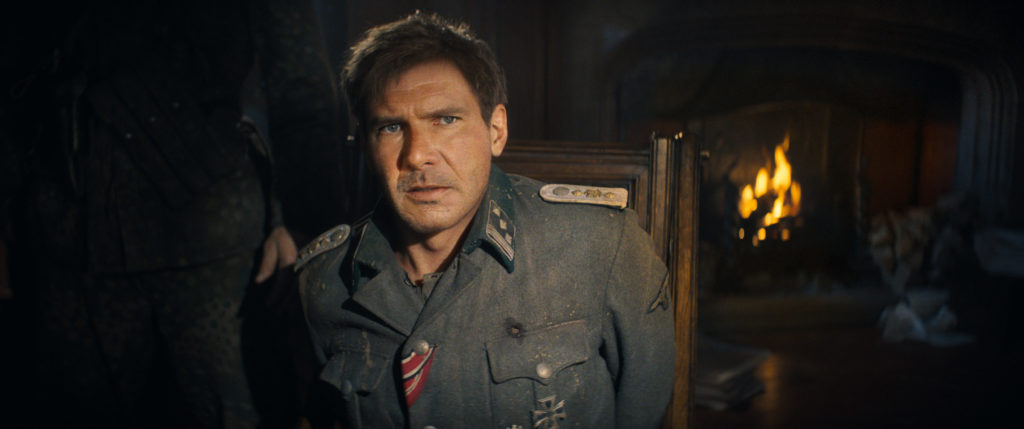 So it looks like it will be a good gift just in time for the holidays. It will be interesting to see if Disney comes up with a pentalogy release of the franchise on home video for a megapack later on. Additionally, The Young Indiana Jones Chronicles is available to stream in its complete form on Disney+.
The previous four films were also released on 4K Ultra HD as single releases, so if fans would prefer to buy them as singles, they also have that option. Or you can just watch the old films and spinoff series on Disney+.
RELATED: Indiana Jones and the Dial of Destiny Reveal Awesome New Funko Pops!
What do you think of the news and new preview? Did you check out Indiana Jones and the Dial of Destiny in theaters, or were you planning to wait for a streaming release? Let us know your thoughts about the film on The Illuminerdi's social media.
SOURCE: Lucasfilm
RELATED: Screen Legend Harrison Ford Has New Snake Species Named After Him