In celebration of Stranger Things Day, fans of the hit Netflix series have been treated to a slew of gaming announcements that promise to extend the show's supernatural escapades into the digital realm.
Eleven Joins Fortnite
Starting November 6th, Fortnite players will have the opportunity to embody Eleven, the telekinetic powerhouse from Stranger Things, in three of her most recognizable outfits. The addition of Eleven to the Fortnite universe comes complete with a custom waffle emote, a nod to the character's favorite snack.
RELATED: Stranger Things: The First Shadow – A Look Behind the Curtain
Alongside Eleven, characters Chief Hopper and the fearsome Demogorgon also make their return, allowing players to assemble the full Stranger Things set. Fans can look forward to more details across social media platforms including Instagram, Xbox, and Facebook.
Dead by Daylight Reopens The Stranger Things Chapter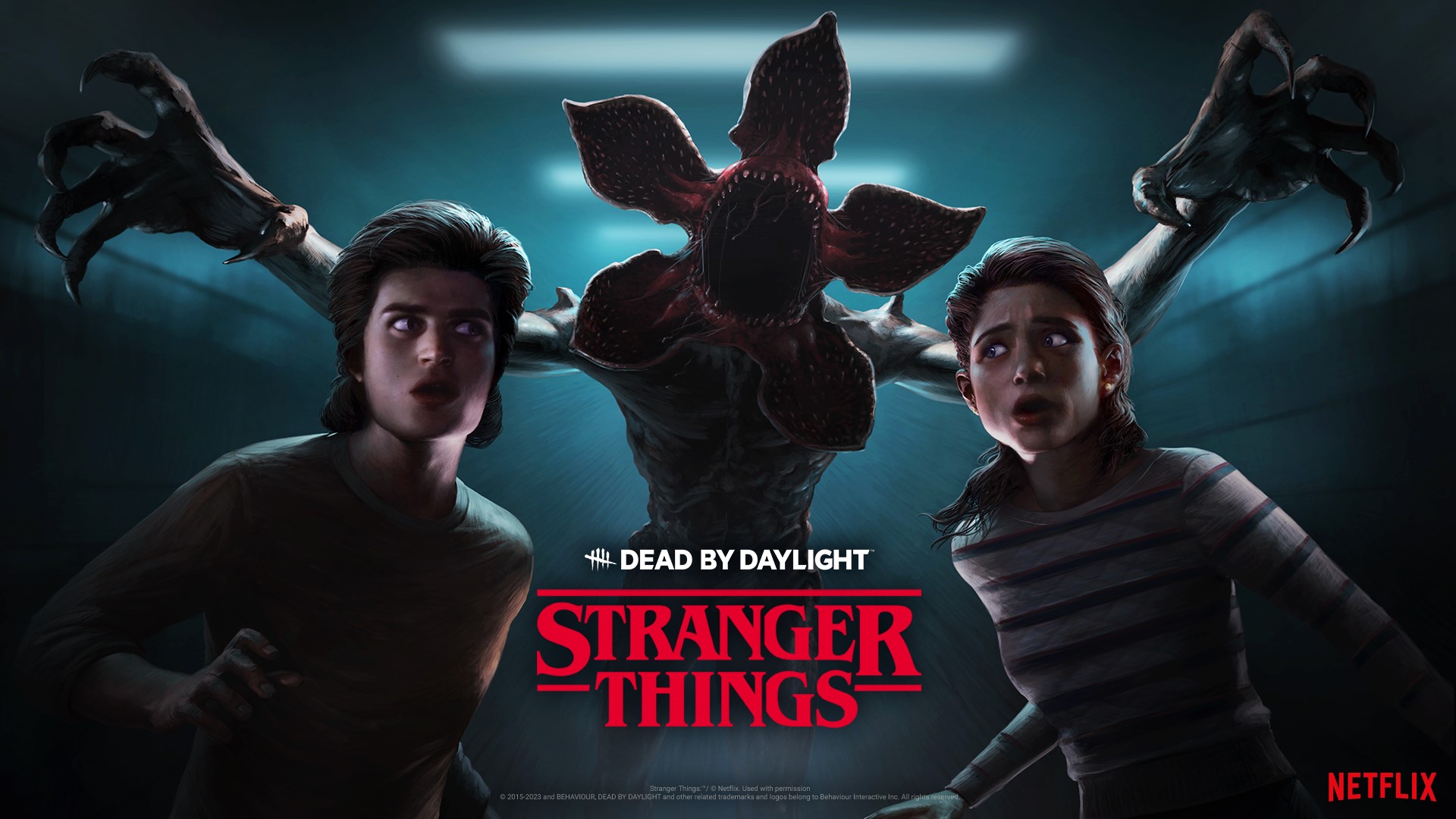 The acclaimed survival horror game Dead by Daylight is resurrecting its Stranger Things Chapter. As of today, players can dive back into the terrifying Underground Complex Map at Hawkins National Laboratory. Whether you choose to play as the monstrous Demogorgon, the resourceful Nancy Wheeler, or the brave Steve Harrington, the game offers a chilling experience.
RELATED: LIFT Stars Kevin Hart in a Hilarious High-Height Heist
Additionally, all Stranger Things cosmetics are making a comeback, including the fan-favorite Scoops Ahoy outfit for Steve. For more information, enthusiasts are directed to check out the game's social media updates.
Stranger Things VR: A New Perspective
Perhaps the most immersive experience yet, Stranger Things VR is set to launch on Meta Quest on November 30, 2023. This game offers a unique twist by allowing players to step into the shoes—or rather, the mind—of Vecna. Players will explore never-before-seen realities, form the hive mind, and plot revenge against Eleven and the town of Hawkins.
RELATED: THE RAILWAY MEN Trailer Reveals a Riveting Tale of Bravery on Netflix
Jamie Campbell Bower lends his voice to Vecna, bringing the character to life in virtual reality, with Matthew Modine reprising his role as Dr. Brenner. The brand new trailer gives fans a glimpse of the game's integration with the series' storyline.
A Digital Extension of the Stranger Things Universe
These gaming developments represent a significant expansion of the Stranger Things universe, offering fans new ways to engage with their favorite characters and settings. From the battle royale chaos of Fortnite to the intense survival horror of Dead by Daylight, and the immersive VR experience, there's something for every type of gamer.
With another Stranger Things Day is in the books, fans all over the world helped celebrate the day that started it all — when Will Byers went missing and the world turned upside down — with a peek behind the curtain at Stranger Things: The First Shadow, exciting gaming news, exclusive content to kick of Netflix Geeked Week 2023. Be sure to come back every day for new news and announcements from the streaming corporation.
ABOUT STRANGER THINGS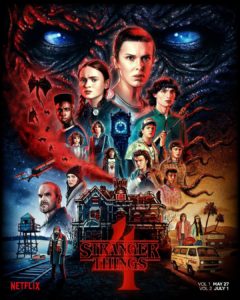 Release Date: Seasons 1-4 Now Streaming Exclusively on Netflix
Created by: The Duffer Brothers
Produced by: Monkey Massacre Productions & 21 Laps Entertainment
Executive Producers: The Duffer Brothers, Shawn Levy, Dan Cohen of 21 Laps Entertainment, Iain Paterson, and Curtis Gwinn
Directors: The Duffer Brothers (401, 402, 407, 408, 409), Shawn Levy (403, 404), Nimród Antal (405, 406)
Writers: The Duffer Brothers (401, 402, 407, 408, 409), Caitlin Schneiderhan (403), Paul Dichter (404), Kate Trefry (405), Curtis Gwinn (406)

Starring: Winona Ryder, David Harbour, Millie Bobby Brown, Finn Wolfhard, Gaten Matarazzo, Caleb McLaughlin, Noah Schnapp, Sadie Sink, Natalia Dyer, Charlie Heaton, Joe Keery, Maya Hawke, Priah Ferguson, Brett Gelman, Cara Buono, Matthew Modine. Paul Reiser

Logline 
It's been six months since the Battle of Starcourt, which brought terror and destruction to Hawkins. Struggling with the aftermath, our group of friends are separated for the first time – and navigating the complexities of high school hasn't made things any easier. In this most vulnerable time, a new and horrifying supernatural threat surfaces, presenting a gruesome mystery that, if solved, might finally put an end to the horrors of the Upside Down.
As we gear up for these exciting releases, we want to hear from you. Which Stranger Things character are you most excited to play as? How do you think the VR experience will change your perspective on the series? Share your thoughts and theories with us on social media using #StrangerThingsDay.
KEEP READING: HAUNTED HOUSE Review [PC] – Great Game Haunted by Bugs