In a world where nostalgia reigns supreme, the Clerks Premium Box Set arrives like a warm, familiar embrace from the past. Fans of Kevin Smith's cult classic can now own a piece of cinematic history with the release of the Clerks I-III collection, available on Blu-ray™ + Digital for $129.99. This is not just a collection of films; it's a treasure trove for the Clerks connoisseur, a tangible slice of the '90s indie film revolution that still resonates today.
The Ultimate Collector's Dream
The Clerks Premium Box Set is a meticulously crafted homage to the series that launched Kevin Smith's career. It's a collector's dream, complete with a 3D miniature of the Quick Stop and RST Video storefronts, complete with a working VHS slot—a nod to the bygone era of video rentals. This limited-edition set, exclusive to Amazon, is a must-have for those who spent their formative years quoting Randal and Dante, and for new fans eager to explore the roots of indie filmmaking.
RELATED: Sentai Jackets Reveals All Six Awesome Rescue Series Jacket Patches
This collection is more than just movies on a shelf; it's an interactive experience. Customize your set with Clerks-themed clings, turning your box set into a personal piece of the View Askewniverse. The attention to detail extends to the rental-return "wall," where you can unleash your inner vandal with franchise-inspired stickers. And for the ultimate fan, a certificate of authenticity ensures your bragging rights are set in stone.
The Films That Defined a Generation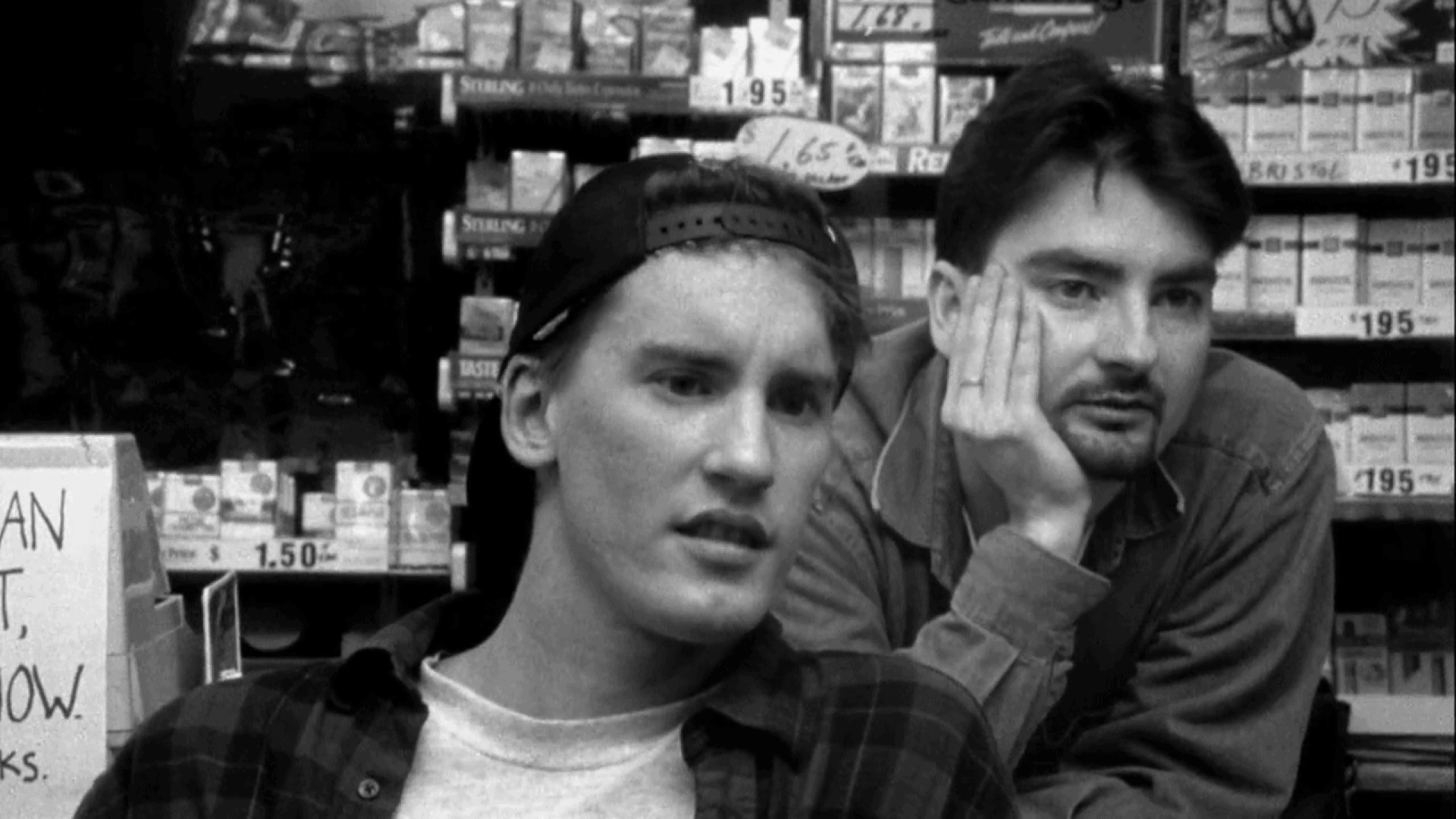 The Clerks series captured the zeitgeist of the '90s, with its raw portrayal of the mundane lives of service workers. The films are a time capsule of an era when slacking was almost philosophical, customer service was an art form (of sorts), and rooftop hockey was a legitimate pastime. The box set's feature run time of 289 minutes is a marathon of laughter, life lessons, and the kind of dialogue that only Kevin Smith could craft.
RELATED: Bioworld Stops the Show with New X-Men and Anime Collections at NYCC
The audio quality of the set is designed to immerse viewers in the world of Clerks. From the 5.1 DTS-HD Master Audio of the original Clerks to the DOLBY ATMOS of Clerks III, the sound is as crisp as the banter. Subtitles and various Blu-ray formats ensure that no fan is left behind, regardless of their viewing preferences.
The Clerks Premium Box Set is a testament to the enduring legacy of Kevin Smith's vision. It's a genre-defining comedy that has been given the high-definition treatment it deserves. The R-rated humor that pushed boundaries and the closed-captioned feature that made it accessible to all are now packaged in a collector's edition that's as unique as the films themselves. It is available now with an MSRP of $129.99.
About Clerks Premium Box Set
Release Date: November 7, 2023
Production Year: 2023
Total Runtime: 289 Minutes
Genre: Comedy
Rating: R
MSRP: $129.99
Cast: Brian O'Halloran, Jeff Anderson, Kevin Smith, Jason Mewews

Synopsis
They are the overworked, underpaid, and hardly working…they are clerks! For the first time ever, all three of Kevin Smith's Clerks films are included on Blu-rayTM + Digital in one limited-edition Premium Box Set, available exclusively on Amazon. This one-of-a-kind package is a slacker's dream come true, featuring a 3D miniature of the iconic Quick Stop and RST Video storefronts and a working VHS slot, for safe storage of the discs without running up pesky late fees.

Also, be sure to vandalize the rental-return "wall" with the cling stickers included in the box, featuring in-world business logos and jokes from the franchise. Finally, a certificate of authenticity will give diehard fans full bragging rights. Let Randal, Dante, Jay, and Silent Bob take you back to those glorious days when rooftop hockey was all the rage, customer service was a four-letter word, and slackers ruled the world with the Amazon-exclusive Clerks Premium Box Set!
How has the Clerks franchise influenced your view of indie films? What memories do you associate with the Quick Stop clerks? And, if you could add any feature to this box set, what would it be? Let us know what you think and share your home media collections with us on social media!
KEEP READING: Skullcandy Unleashes a Radical Tribute to Teenage Mutant Ninja Turtles Ahead of the Franchise's Incredible 40th Anniversary