The problem with writing a review for Star Wars Episode IX: The Rise of Skywalker is that so much depends on one's expectations going into the film – not to mention one's feelings about the franchise as a whole. Did you think The Last Jedi was a breath of fresh air or a disgrace to the Skywalker legacy? Are you in the Reylo or Finnrey camp, or do you despise the entire shipping culture? And perhaps most importantly, are you the fan being serviced at any given moment?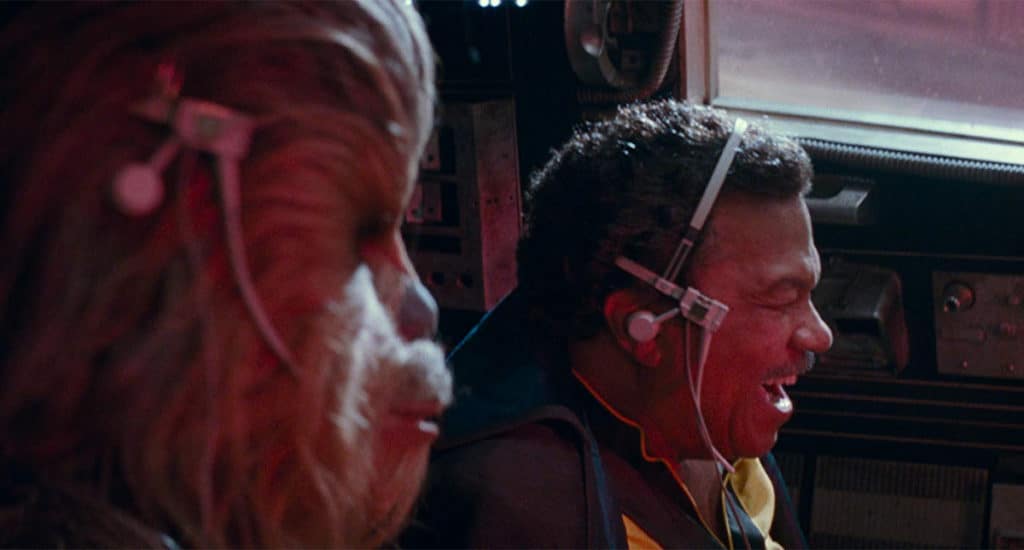 Because make no mistake, The Rise of Skywalker is full of fanservice. And it makes no apologizes for its plethora of references, callbacks and cameos, expecting its audience to revel in the 42 years of shared history along with it. I certainly was cheering at every turn for most of the film, so it worked for me in large part. But the moment something that went against my vision for the story occurred, the joy was drained from the viewing experience. Which should never be the case, because a strong narrative justifies itself even if the audience disagrees with the outcome.
That might be on me, as an avid Star Wars consumer with my own biased opinions. But years of film criticism have allowed me to look past disagreements over character choices to acknowledge a well-told tale, so forgive me if I consider myself to be impartial enough. And yet, I still ended The Rise of Skywalker teary-eyed and clapping. Clearly, there are a lot of mixed emotions to dive into and pick apart.
The Rise of Skywalker Answers MOST Questions
As someone who was disconcerted by the directional shift in The Last Jedi, I was glad to see some of those Abrams "mystery boxes" boxes resolved. At the same time, The Rise of Skywalker continues enough threads from both movies to make the trilogy feel complete rather than a push-and-pull between opposing forces.
At the same time, there's no denying that it is that to some degree. Whether it's reverting a plot twist back to its Force Awakens status quo or pursuing a Last Jedi rabbit hole to the exclusion of the setup in Episode VII, it's impossible to put all the pieces back together. This is mostly on Lucasfilm for not insisting on a unified vision that would draft the narrative through three films, but Abrams does his best to reach a satisfying conclusion.
And it is for the most part satisfying, as it pulls from all the preceding films – and even some television content – to create a true celebration of Star Wars and its fans. Aside from a couple of adorable additions to the cast in the form of new creature species and droid types, Jannah (Naomi Ackie) and Zorii (Keri Russell) are seamlessly incorporated and get pretty badass moments. There are also payoffs big and small throughout the nearly three hour-long film, and there are emotional beats that sear their significance into your very soul.
If you are a fan of Leia, you will be glad to hear that The Rise of Skywalker makes the most of the Carrie Fisher footage at their disposal and embeds her into the heart of the story. And if you love Lando Calrissian (Billy Dee Williams), you'll be relieved to see that they use him well and honor his relationships. In fact, there is a heartfelt and appropriate sendoff for several other characters from the original trilogy that should move longtime viewers.
It's not all sunshine and rainbows, though, so turn to the next page.