Jason David Frank has made waves in the world of Power Rangers, delighting generations of fans in the iconic role of Tommy Oliver. Now he's sailing out to open waters and tackling outside projects. The veteran actor has already participated in other franchises, such as a Transformers: Titans Return miniseries in 2017, but now he'll be moving onto Sundance.
Omniboat: A Fast Boat Fantasia is a Miami-based portmanteau film produced by the independent Borscht Corporation, chronicling the life of TopGun Cigarette speed boat called Lay'n Pipe. The interwoven narrative includes work from filmmakers such as Hannah Fidell, Alexa Lim Haas, Dan Kwan and Lucas Levya.
Jason David Frank Versus Miami Waters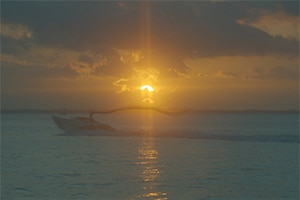 While the full cast list has not necessarily been released, Jason David Frank will not be alone on the choppy seas. He is joined, among others, by Stranger Things actor Finn Wolfhard, Cameron Esposito, Adam Devine, and none other than Robert Redford.
The Miami speedboat adventure is sure to be a fun ride that welcomes viewers into the world of the Gold Coast through the perspective of various craftsmen of today's cinema. It's particularly special because it marks Borscht's first full-length feature film, as well as its 20th project to screen at Sundance.
Jason David Frank will join the producers at the film festival to celebrate Omniboat, which premieres at Park City Theaters on January 26th. It's equally special for him, and Power Rangers fans who have witnessed Tommy's long and storied history with the franchise should be sure to check out Frank's most recent work as soon as they're able.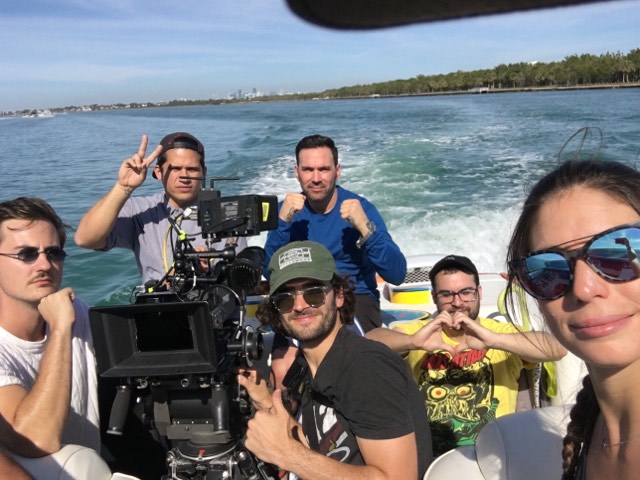 The actor himself is excited for what's to come. As he shared with The Illuminerdi in a recent interview:
"There's a point to where I'm going to be going like, 'I'm 46, man. I gotta move on in my career.' I'm writing stuff, doing films, doing action films. But I'll always be there for the fans at heart, and I'll always do what's going to make sense to them."
Are you excited to see Jason David Frank in Omniboat: A Fast Boat Fantasia? Do you hope to see Tommy make another return to Power Rangers? Let us know in the comments below!