Ace Toyz Power Rangers
The most accurate Power Rangers figures to date come to us from Ace Toyz. Now, these aren't officially licensed but they look beautiful. These 1/6 scale figures are for the higher end collectors out there and they are not cheap, coming in at a whopping $120 per figure. I do collect the Lightning Collection, but I am seriously considering shelling out for these beauties.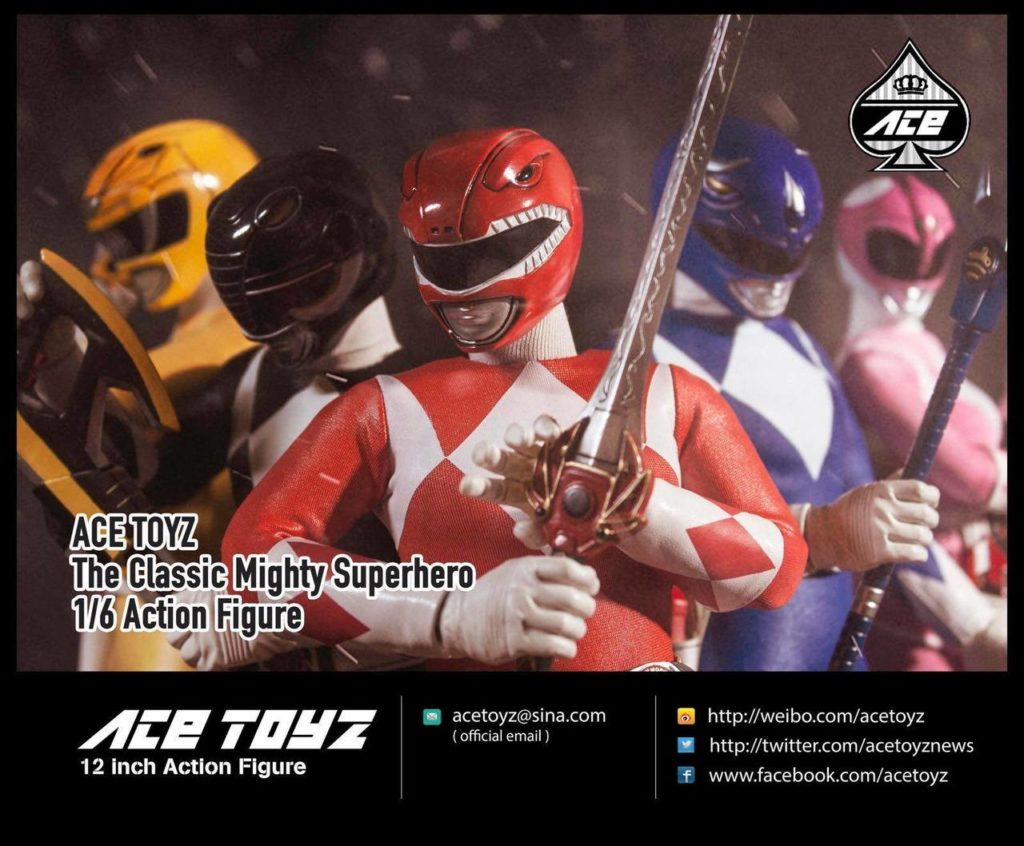 The Ace Toyz Power Rangers are available for pre-sale now.
Ranger Nation Spotlight
Every week, I'm going to be giving you guys other people, podcasts, websites, or YouTube channels you should be checking out in the Power Rangers and Toku community. Sharing other people's work is a great way to build a non-toxic community. This week the spotlight is on Ranger Command Power Hour. This podcast brings you an honest look at the current series of Power Rangers on TV and has a great outlook on the Power Rangers news. Host Eric Berry does a great job at navigating through topics and his co-host Zach LaVoy and Secret Ranger Fan who are entertaining and very knowledgeable about the franchise.
There most recent episode is out right now and can be downloaded wherever you get your podcasts from. Please show your support and give Ranger Command Power Hour a try. You will not be disappointed.
May The Power Protect You, Ranger Nation
In conclusion, last week was a huge news week for the show and we had a lot revealed on the collectible front. Here's to hoping we have more announcements in the pipeline. I'm also working on a big story for Beast Morphers and it's in-line with stuff I've broken in the past.
We're looking to bring back Retro Ranger Wrap-Up on our YouTube channel this week, and it'll kick off with one of the best Power Rangers seasons of all-time, Power Ranger in Space. Tune in this Sunday, because there may be some surprises for you.
Until next time Ranger Nation, May the Power Protect You!