A Green Lantern series is coming to HBO Max and at a recent TCA event, new details on the upcoming show were confirmed for fans of the property.
The future of the DC Comics' cinematic future is currently wide open, with a vast universe of story opportunities. This week fans minds were blown by the cameo of Justice League's Ezra Miller in The Flash on the CW network. While Joker earned a jaw-dropping eleven Academy Award nominations. Next month, Birds of Prey, the first female-led superhero team-up of its kind, promises to offer a new cinematic experience for comic fans. The possibilities seem truly endless for DC Comics' adaptations right now.
The Arrowverse's Greg Berlanti has been one of the busiest people in Hollywood over the past decade and he's taking his ambitions even higher with his next project. The mega-producer will be taking the first DC Comics' property to the HBO Max streaming service, with his adaptation of the Green Lantern comic. Since the initial announcement of the upcoming show details have been thin. However, we have just received a compelling update.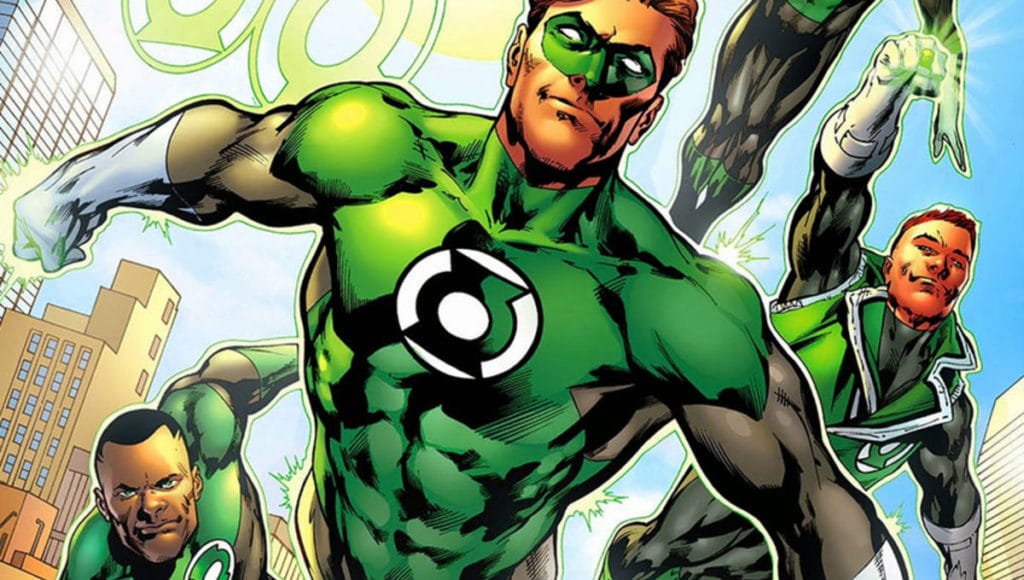 Recently at the Television Critics Association (TCA) press tour, HBO Max Head of Original Content Sarah Aubrey took to the stage to share the company's developments. Most notable for fans of superhero content, were her remarks regarding the upcoming series based on DC's Green Lantern comic. Here is what the Aubrey had to say:
"We're in the early stages of talking to him [Berlanti] about it but he did say that the series so far is going to span several decades and focus on the origin story of two major Green Lanterns on earth while going into the story in space of a Green Lantern favorite character of Sinestro,"
This pitch should sound familiar to astute movie news readers for another reason. Years ago, DC Comics' Geoff Johns, along with filmmaker Kevin Smith, hosted a half hour special in which they revealed a feature film tentatively titled, Green Lantern Corps. The running rumor was that the film was shooting to have a buddy-cop tone, a la Lethal Weapon, in space. Johns is a legend in comics and has had a voice in Warner Bros' adaptations, on both the large and small screen. So it's not beyond reason that the bones of his work on the feature could have assisted Berlanti in his project for HBO.
The Green Lantern Roll Call
It also sounds as if we can expect two, if not three, separate origin stories in the upcoming series. That type of ambition would be overbearing in a two-hour movie, however this series has the advantage of telling the story in long form. It's unclear how many episodes will make up the first season, but hopefully it's dependent on the narrative, not a strict episode count. There are literal galaxies to explore in the Green Lantern saga, so it would be in HBO's best interest to carefully lay the chess pieces and play the long game.
RELATED: HULKLING CONFIRMED TO DEBUT IN WANDAVISION & CONNECTION TO S.W.O.R.D. REVEALED
If we had to take bets on who the two Green Lantern lead characters will be, the safe money would be on Hal Jordan and John Stewart. Jordan was a former fighter pilot, as was seen in the ill-fated 2011 adaptation of Green Lantern. While depending on the run, Stewart was a former architect or Marine. Both character's backstories are compelling enough to film, even before they are bestowed with cosmic powers, so it's hard to imagine Berlanti's team going in a different direction for the leads. In addition, seeing the origin of Sinestro and his descent from a noble member of the Green Lantern Corp to villainy, should be equally eye-grabbing.
There has been little clarification on the inter-connectivity between the HBO Max show and either the Arrowverse, DC Universe, or other upcoming cinematic offerings. However, it seems that most things are possible with DC and Warner Bros. right now. What would you like to see in the upcoming Green Lantern show? Let us know in the comments below or on social media!
Source: Slashfilm