The title, director, and story line, for the upcoming sequel, Don't Breathe 2, has been revealed.
Despite superhero movies ruling the very top of the box-office charts, there's an even more proven way to make money in Hollywood. If you have a solid concept, horror and thrillers have proven to be low investment and high reward ventures for studios. You have to look no further than the success of Blumhouse to understand the potential. Screen Gems also experienced this upswing in 2016, when they released their summer surprise, Don't Breathe.
The home invasion thriller came out of nowhere and further established Avatar's Stephen Lang as a force to be reckoned with. In the years following the movie's release, there have been rumblings by both the cast and producers about their enthusiasm for the script for Don't Breathe 2. We are now almost four years from Don't Breathe's summer release, so it's understandable if many have given up hope on a follow-up to the surprise hit. Well don't fret, because we have some intriguing details on the soon-to-film sequel.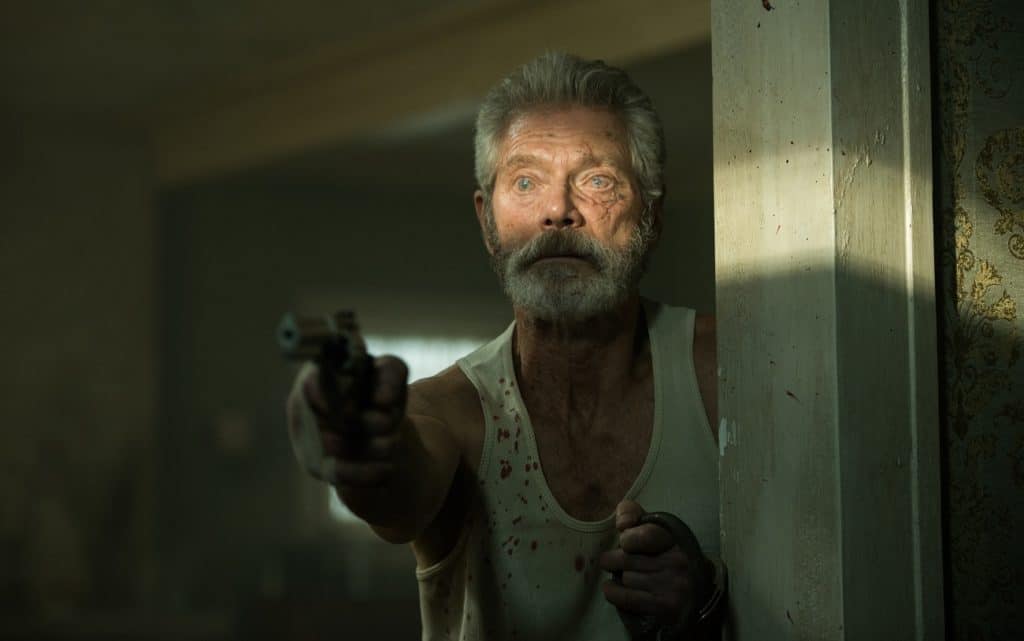 Don't Breathe 2 Production is Ramping Up
The word is that the Don't Breathe 2 sequel will be titled, Don't Breathe Again. The film will once again center on Lang's The Blind Man, who has been living in solitude for years following the events of the first movie. His harmonious existence is, once again, broken when he is visited by unknown invaders who seek vengeance against The Blind Man for his past deeds.
The sequel is currently ramping up to film overseas this April and Don't Breathe's director Fede Alvarez will be stepping out of the director's chair and into a co-screenwriting and producing role, alongside returning producer Sam Raimi (The Evil Dead). The first film's writer Rodo Sayagues, a long-time collaborator of Raimi's, will be promoted to the director's chair for the sequel that's said to be full of promise. It's also unclear if any of the players from the first film will be making an appearance in the film, either in real time or via flashback. But we can expect to begin hearing more casting confirmations hitting the trades in the next few weeks.
The original film was made for less than $10 million dollars and went on to gross over $157 million dollars worldwide. The thriller starred Lang, as simply The Blind Man, who lives an isolated existence in his dilapidated home. The story kicks into gear when a group of teens decide to break into the house and rob the "disabled" senior. The tables are turned when they soon discover that his blindness is not a hindrance in his own home and in fact, his hearing turns out to be a great asset in the squeaky house. The robbers must then find a way out of his house of horrors alive, without making a noise and alerting the surprisingly able blind man
Horror and thriller fans have a lot to be excited about here. In previous interviews, Alvarez has claimed that he is "particularly excited about that [Don't Breathe Again] because it's a really different sequel, when it comes to sequels. It's a very different approach and I'm excited about that." So, while the setup for the sequel seems to be by the numbers, it's clear that there are enough twists and surprises to get the filmmaker energized to bring this new vision back to the big screen. We can't wait to see what they come up with.
Don't Breathe Again currently does not have a release date set. Are you a fan of Don't Breathe? What do you hope to see in the sequel? Let us know in the comment section below and on our social media!